Boronia Hawks are featured with a nice photo in this week's edition of "A Note from Leisure", the informative newsletter from Knox City Council's Suranga Dissakarunaratne, Leisure Services Officer.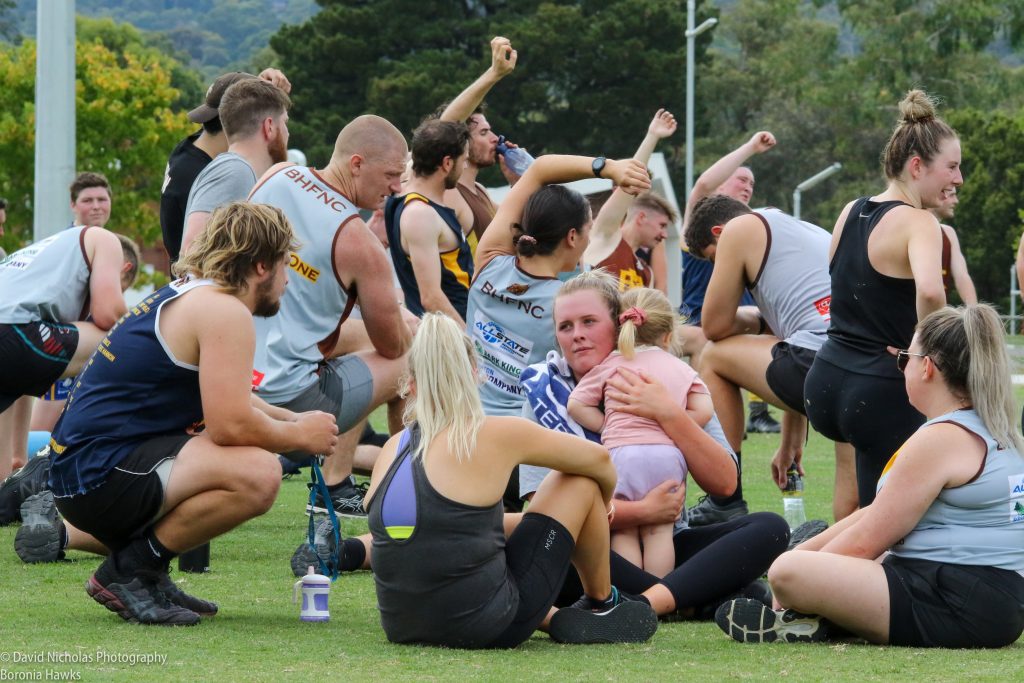 "Playing for team motherhood": Returning to team sport after childbirth
"Motherhood and a decrease in physical activity participation often go hand in hand. Specifically, early motherhood is a time when women have some of their lowest rates of sport participation. This is a problem, because during the postnatal period (up to 1 year after giving birth) women are at high risk of drastic weight gain, postpartum depression, isolation and anxiety. While physical changes that affect sport participation are well-addressed, how postnatal women re-engage in sport is also affected by gendered expectations accompanying motherhood. These expectations include gender roles dictating how mothers "should" behave. Another expectation is intensive mothering, that is, the expectation that mothers must prioritize their child's needs over their own. These expectations both decrease mothers' physical activity levels and also weaken their emotional and physical well-being". Learn more……..
---