Boronia Hawks has a proud history of strong youth teams at the Under 18 / 19 level. We have been finalists in every season from 2010 to 2021 and have a proven record of developing young footballers.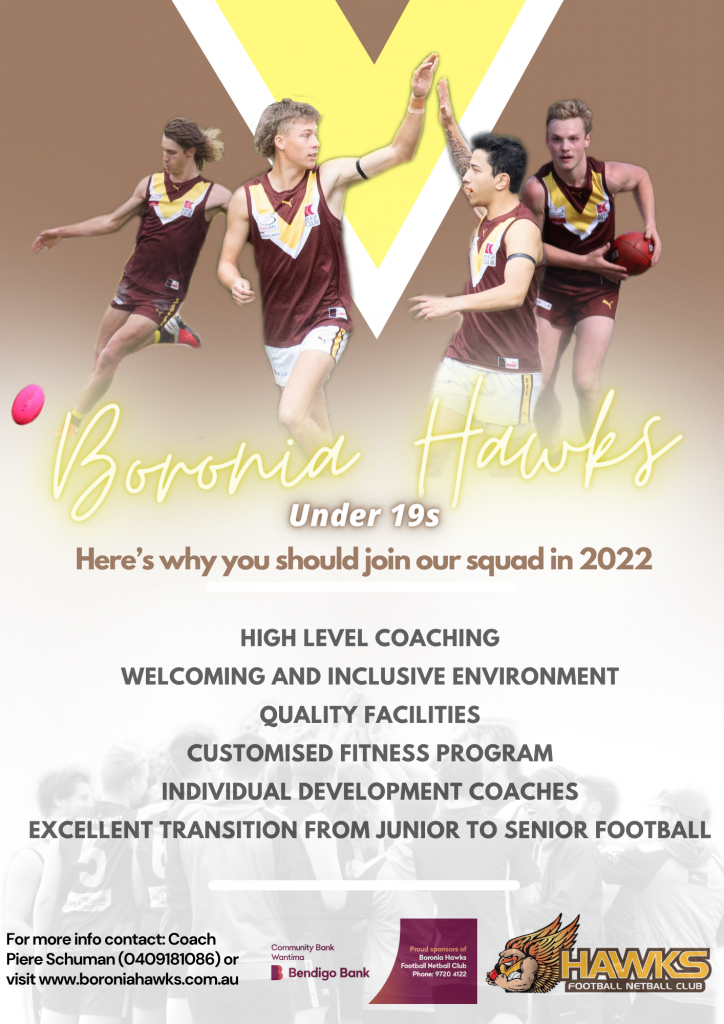 Please contact Pierre Schumann on 0419 181 086 for more information, or contact the Club using this contact form.
Under 19's Eligibility
In season 2022 the EFNL Board has approved the age group for U19's to increase by 6 months and officially become U19.5. This will provide the opportunity for additional players and late developers to play in underage football for longer. This view was supported by close to 70% of clubs via a survey heading into the cancelled 2020 season. The EFNL has adjusted the age qualification from 19 to 19.5 in 2022. This means the date range applied to Under 19.5's is: 1 July 2002 to 31 December 2004.
Please note: The club is awaiting advice from the EFNL on the rules regarding permits for players over 19.5 to play in the Under 19's competition.
---
Any Questions? Please contact the Club:
---