The Hawks Nest Coterie Group has been the heartbeat of the club for 14 years now, providing much needed sponsorship money back to the club. The group has 80 plus dedicated supporters who turn up in numbers every home game but also travel to our away games. They are passionate and can be heard cheering from miles away!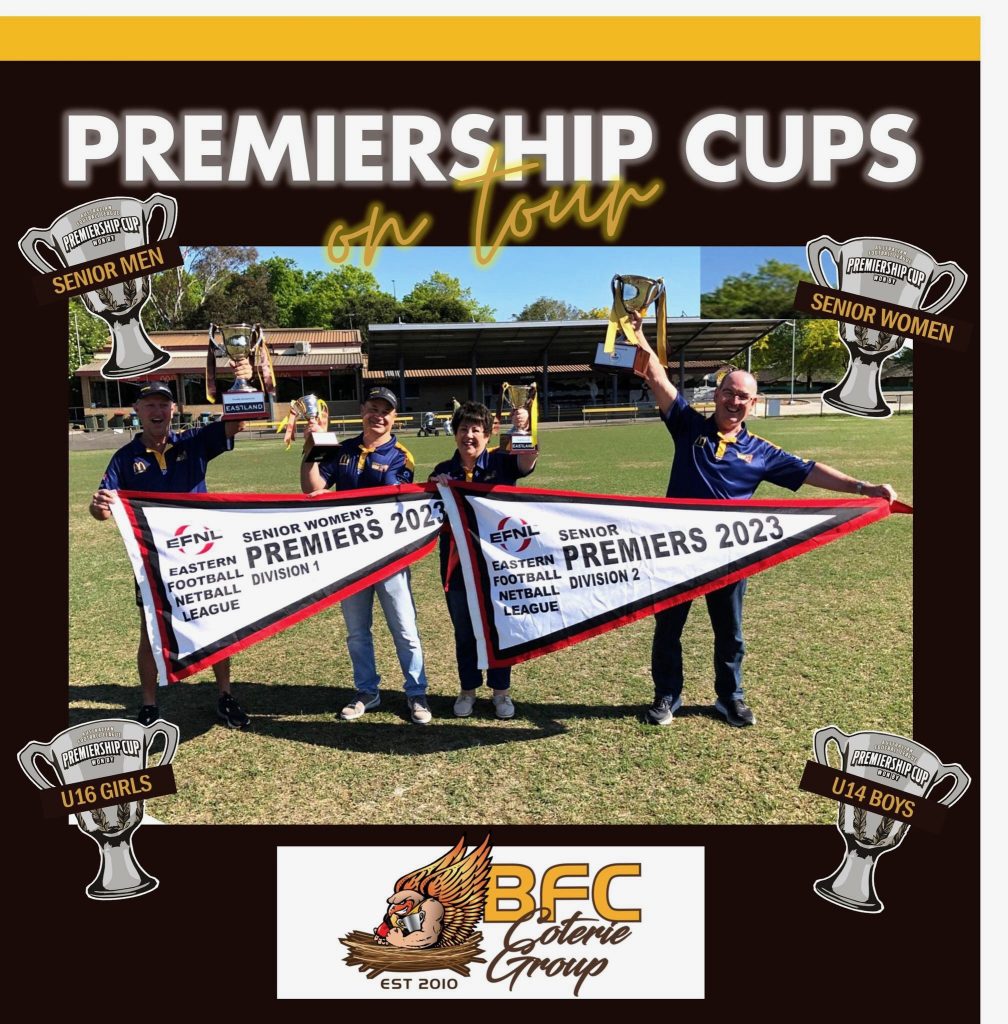 As a club we are so fortunate to have the Coterie group not only for their sponsorship but the droves of volunteers they provide when hosting finals at Tormore.
The Coterie committee consists of Bomma, Leanne & Dillio Rech, Panda & Plugger who jumped at the opportunity to grab a photo with the cups @ Tormore.
Thanks again Coterie and we know this year has been a special one that has provided the group with the reward for the years of support!
---