As the tour of the cups nears its end we finally got to catch up Brendan Lee who owns and manages John Alan Betta Home Living in the Knox Ozone district. Brendan has been supporting the club since 1980 and a loyal contributor of products that we use throughout the year in our raffles.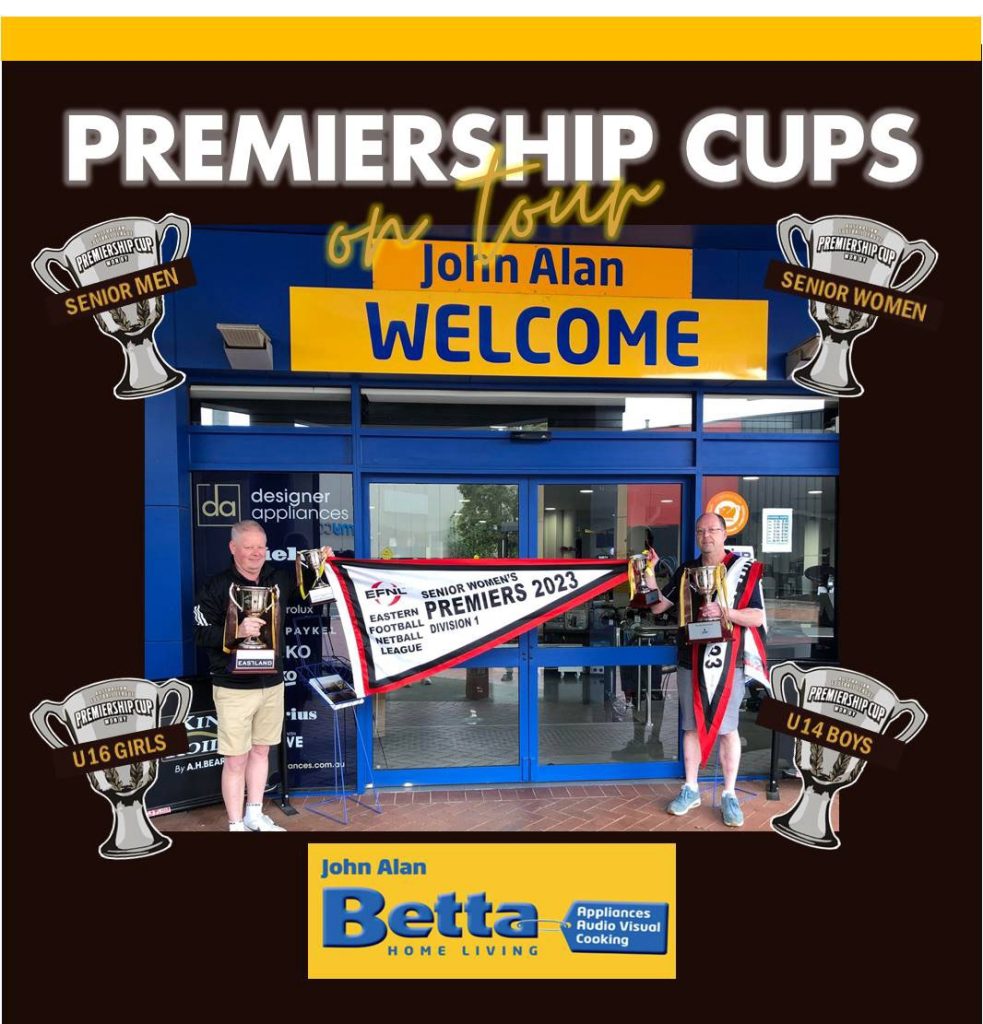 John Alan Betta Home Living Store is one of Melbourne's leading independent appliance retailers. They specialise in kitchen and laundry appliances, heating and cooling solutions and are a Weber specialised dealer. If you are looking for old fashioned good service along with the cheapest prices be sure to check out their range.
Thank you again Brendan for the many years of support and were glad we could share our success with you and the team.
---