Boronia Hawks could not be prouder to announce that Karen Little has been recognised as the winner of the 2020/2021 Local Champion for Gender Equality Awards. Karen was presented with her award by Mayor of Knox, Susan Laukens and Deputy Mayor, Nicole Seymour, at a ceremony at Boronia Church of Christ.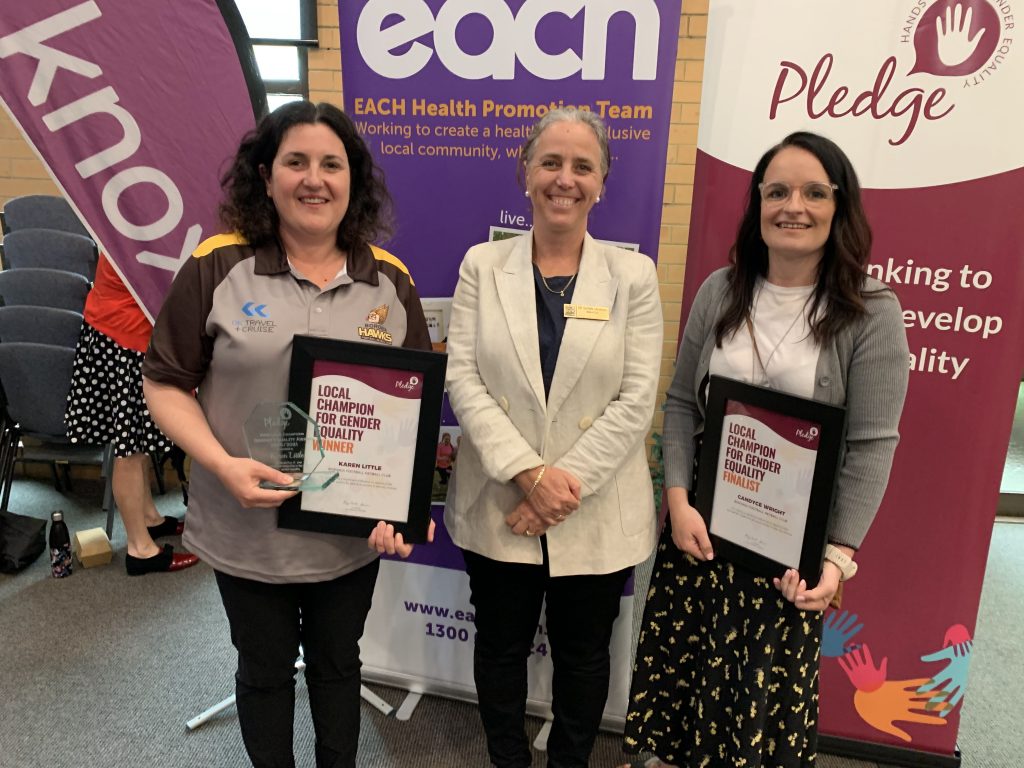 In further recognition of the Club's commitment to our women's players and supporters and the promotion of Gender Equality, Candyce Wright was also one of the three finalists for the award.
Please click here for more information on our Gender Equity Plan.
Every year PLEDGE presents the Knox Local Champions for Gender Equality Awards. These awards are given to individuals who have made a significant contribution towards achieving greater gender equality in the City of Knox, whether through a business, organisation, or individually.
The Club would like to extend our gratitude to PLEDGE for its work in the local community to recognise the leadership of great advocates for women such as Karen and Candyce.
---