Kat McMahon stepped down as Chair of the Club's Board of Directors at the recent AGM. We all wish to express our thanks to Kat for the important work she helped to deliver for the club.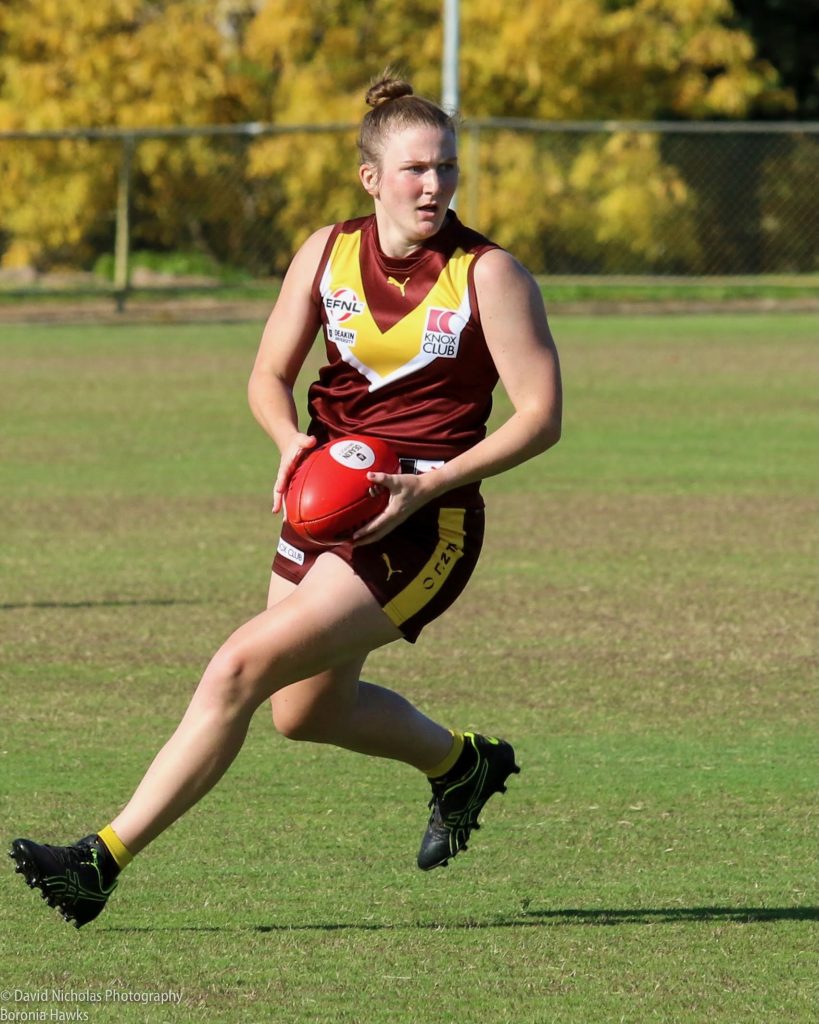 Kat's expertise was essential in the roll-out of our Square project including the IT hardware, the new online store and the associated upgrade of our comm's network at Tormore with Your Local Telecom. Kat also played a key role in the review of our club branding and the resultant partnership with Your Clubroom to deliver our very successful new range of club apparel and merchandise.
Though she has retired from netball and footy with the Hawka, Kat played an important support role in the Women's Senior Team as the Premiership Statistician! She rounded off the season by managing the very successful hosting of the Division 1 Men's Finals Series at Tormore.
Please join us all in thanking Kat for her contribution to the club.
---