Player Registrations for the 2024 Eastern Football Netball League season are opening soon!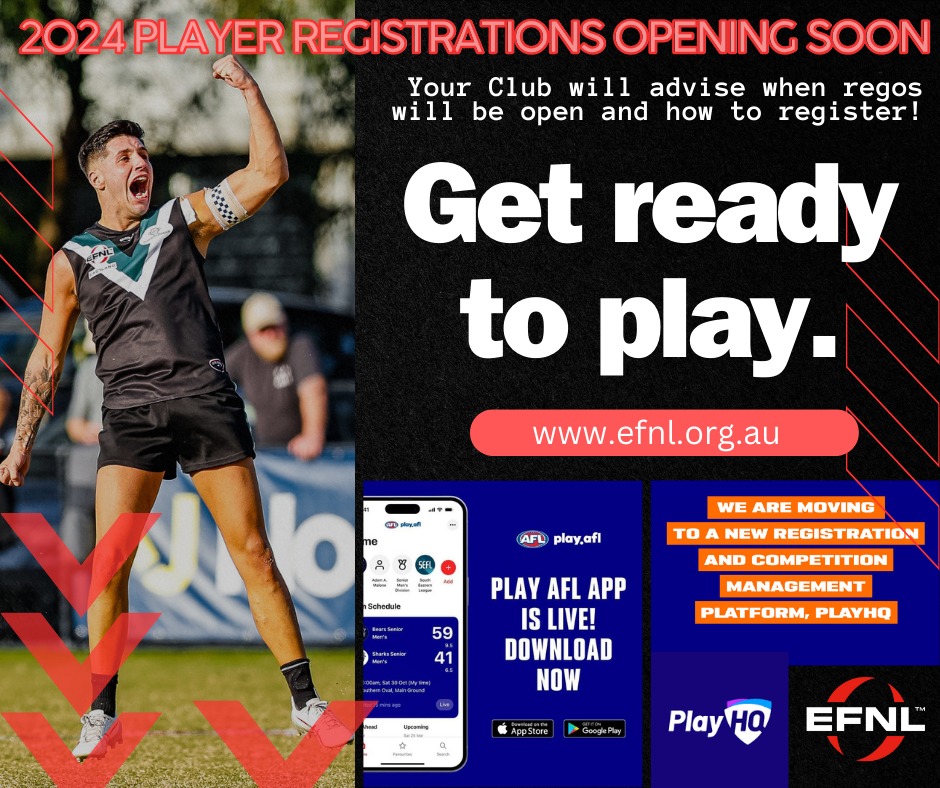 The league is moving to a new registration and competition management platform, PlayHQ.
"PlayHQ is on a mission to reinvent community sport technology, replacing decades of unreliable legacy systems and spreadsheets with a seamless, mobile-first digital experience that connects communities across sporting codes".
Clubs will advise players when registrations are open and will assist in informing those players on how to register.
Ahead of the 2024 season, download the Play.AFL app where you'll be able to access all of the league's fixtures, results and player stats.
"Play AFL is a free iOS and Android App for community football fans that houses fixtures, ladders, results, and statistics for every league on PlayHQ. Download the Play.AFL App now and start following your favourite local players & clubs anywhere, anytime".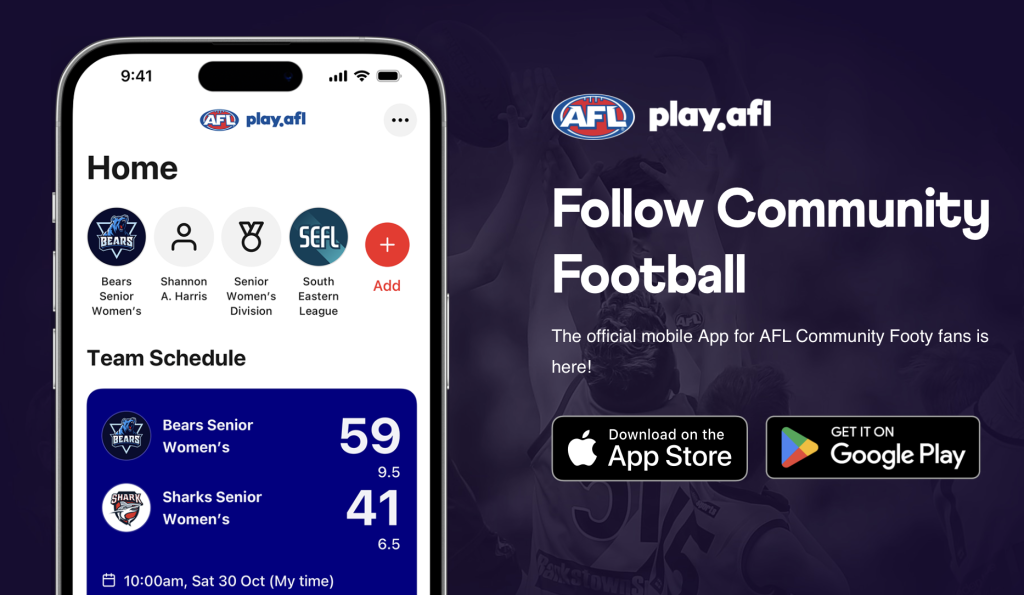 ---