As the tour of the cups continued, we dropped in to see Danny who is the Centre Manager for Knox Leisureworks. Danny and his team have been a long-time supporter of our club and being that they are just around the corner from Tormore it makes sense that we have a partnership and support each other as much as possible.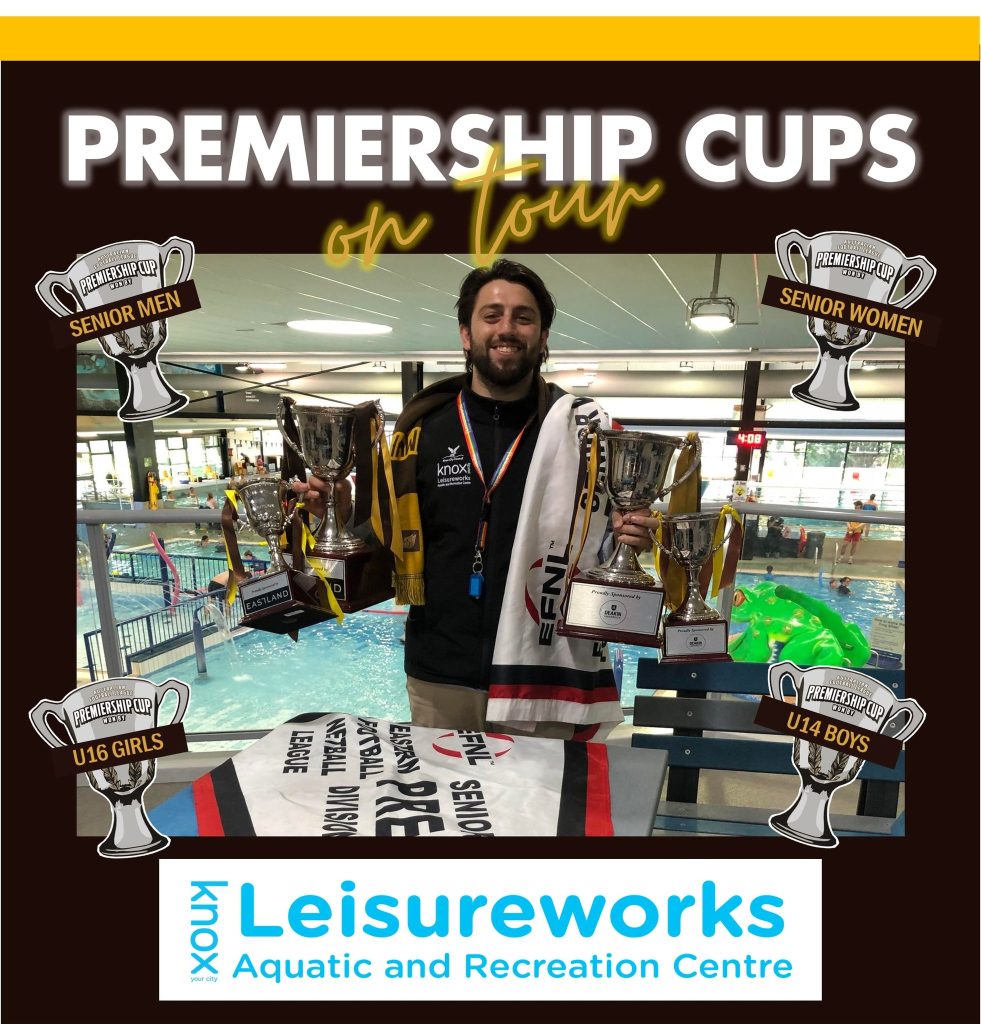 Knox Leisureworks offers you a range of programs and facilities for your health, fitness and leisure needs. Facilities include our indoor and outdoor swimming pools and waterslide, 24/7 fitness and gym, cafe and rooms for hire. Their programs and services include GOswim swimming lessons, group fitness, personal training, pool parties, childcare and more!
There is no better place to keep fit or cool off over summer. Thanks for your support Knox Leisureworks and we look forward in continuing our partnership in 2024!