And that's a wrap for Boronia Hawk's Premier Division season 2018, losing to Lilydale and ending our Grand Final hopes 51-66. Lilydale out played us. They shot with accuracy and rarely lost a ball in their possession. Although Hawks had some great game play, we just didn't have what it takes to win tonight.
Hawks had a great season in Premier Division finishing 4th out of 10 teams. After coming up from Division 1 the team should be very happy with their efforts. We often had a different team each week with 18 players taking the court for us this season. While it's great to have so many players represent Boronia, next year we hope to have a smaller, more united side who play the whole season as a tight unit and take it all the way to the grand final. I truly believe there are bigger and better things to come from this team.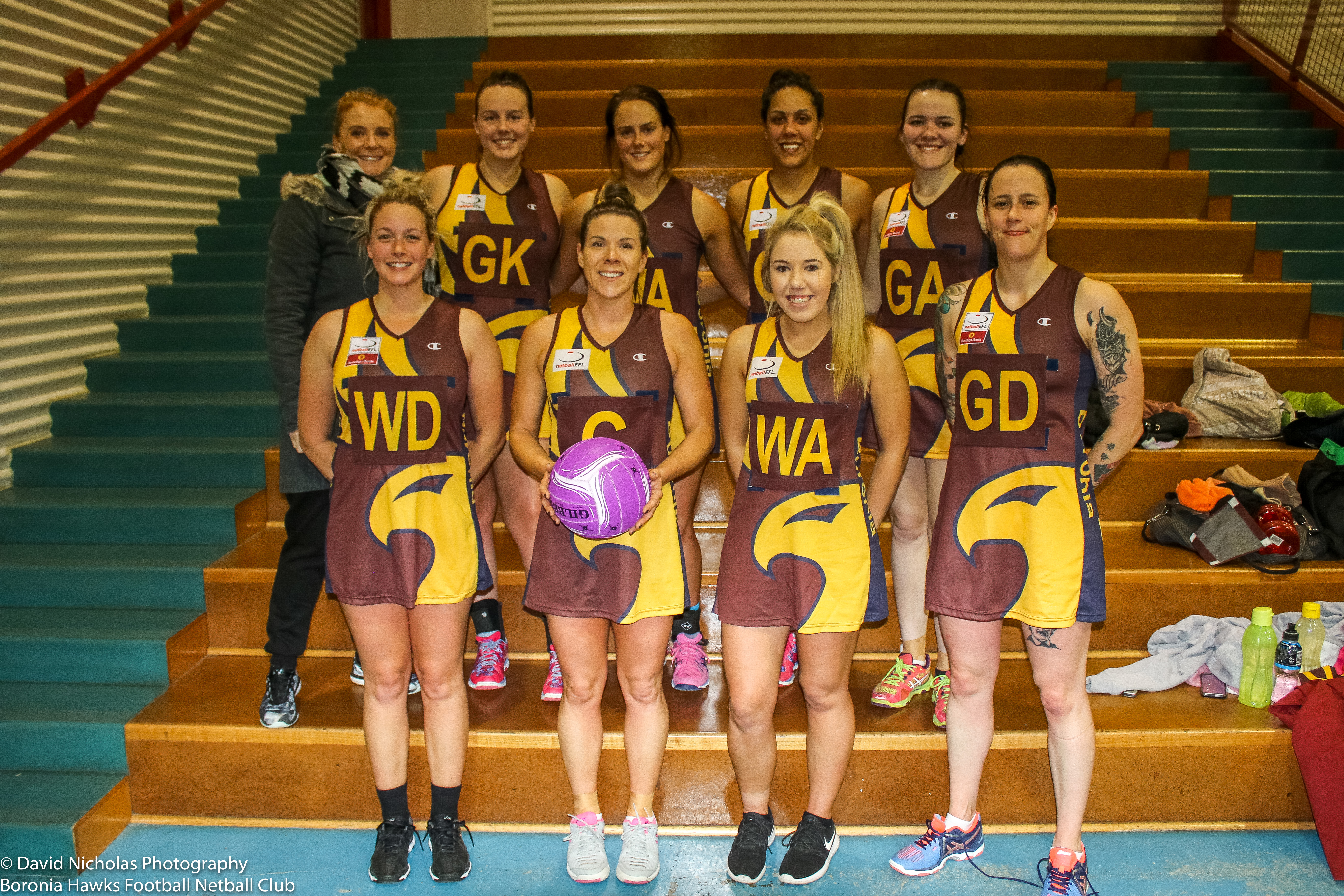 Bad luck ladies. It's never fun to lose and miss out on the grand final, especially after such a great season. I do hope you all enjoyed what really was a great season of netball with a lovely group of ladies. Coaching and managing you has been really enjoyable and I truly thank you all for supporting me. Coaching is so much harder (and stressful) than playing, but it's been really nice to stay involved and watch you all play some great netball. You are such a lovely bunch of talented, kind and friendly girls, your support for each other has been fantastic. Every time a new player came in, you made them feel instantly part of the team. You all played a hard, competitive and clean season of netball and represented our club with class. Bumma we don't get our GF! You deserve it after this season, but as you all know: that netball! You win it, you lose it, but we love it!!!
Katie Harper