It took a while but we finally caught up with Woody who owns and runs Allstate Refrigeration.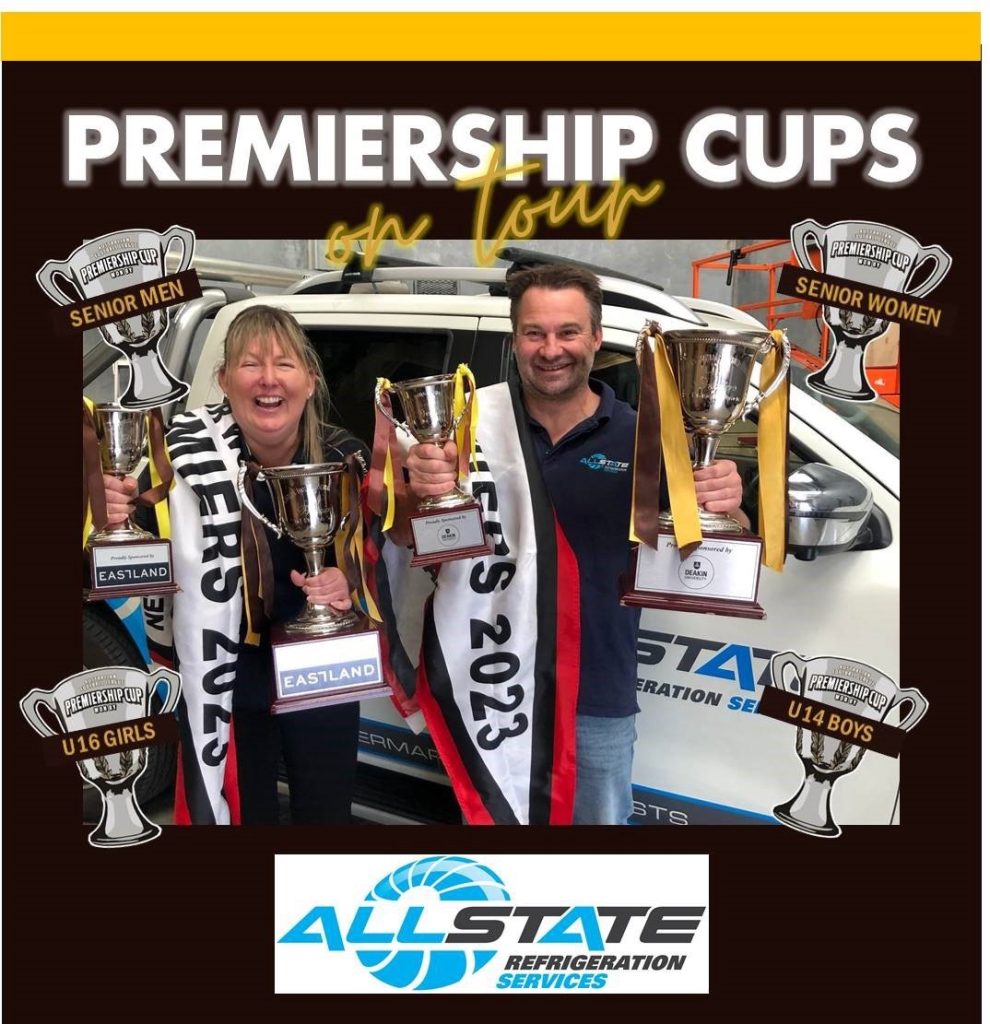 Kristan Wood was instrumental in putting together the structure and team that won our senior premiership back in 2018 and is now Junior President and celebrating a further two premierships this year with the Under 16 Girls and Under 14 Boys. Both Woody and Maria Gagic were rapt to be united again with the junior cups plus the two senior cups!
Allstate have been a long time GOLD sponsor of our club and we can't thank Woody enough for his sponsorship and leadership within the club.
Thanks again Woody and the team at Allstate and we look forward in continuing our partnership in 2024!
---