Congratulations to Sean Bell who runs out for his 150th senior game with the Boronia Hawks, this Sunday at Mitcham in the Preliminary Final against East Burwood.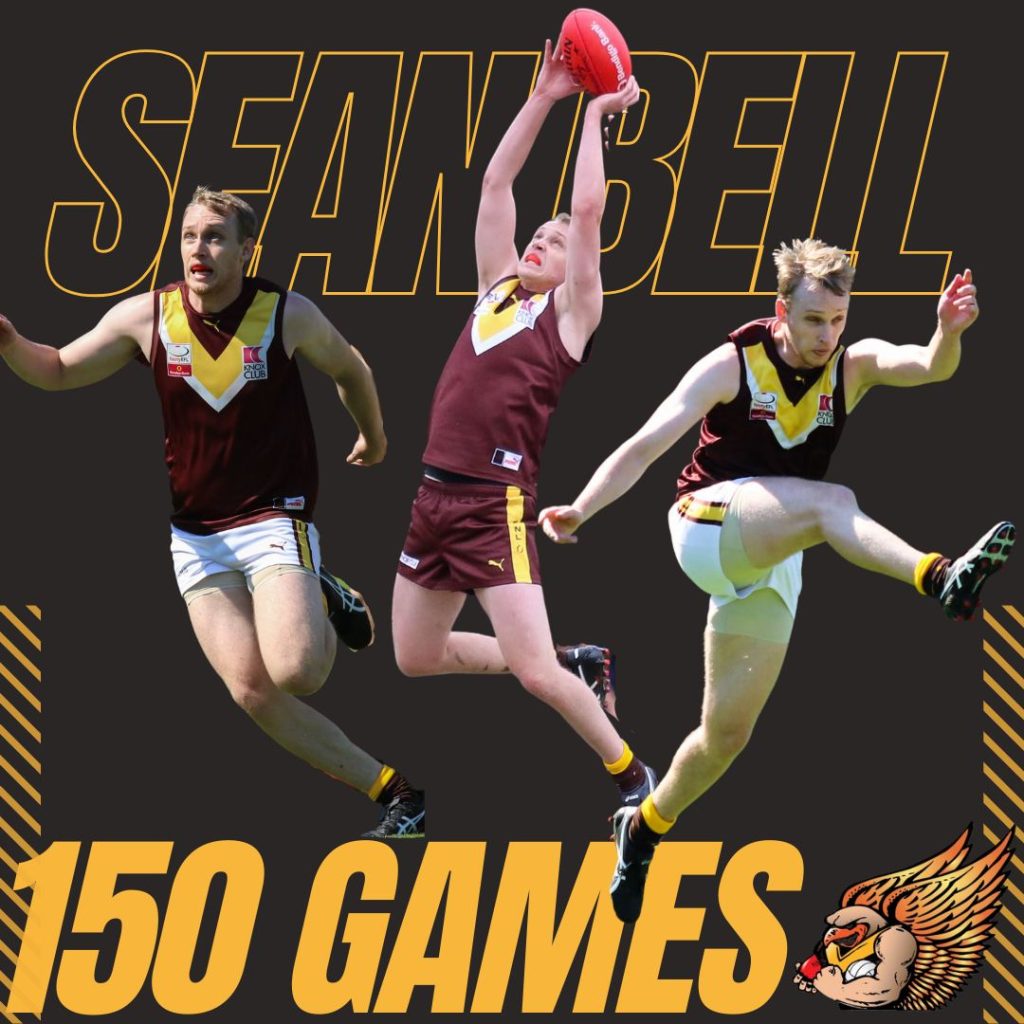 Sean is a dour defender, who has consistently demonstrated his coolness under pressure, making him an invaluable asset to our team over the years. He possesses a wealth of senior experience in the backline, where he has time and time again proven his mettle against the best opposition forwards and it's safe to say that he is rarely, if ever, beaten. He thrives in the heart of the action, yet he remains a no-fuss footballer. One of Sean's standout qualities is his ability to read the play with precision and make sound decisions in the heat of the moment. He is also a great club person who is always willing to help out when asked.
Congratulations Sean, on this great milestone! Here's to many more games and success in the Brown and Gold!
---