We love seeing past players come back to the Hawka and especially when they can give back to the club via Sponsorship.
Adam "Gilba" Maloney played 130 games for the Hawks and knows how hard premierships are to win, so it was great to share our recent success by grabbing a photo with him and our four premiership cups!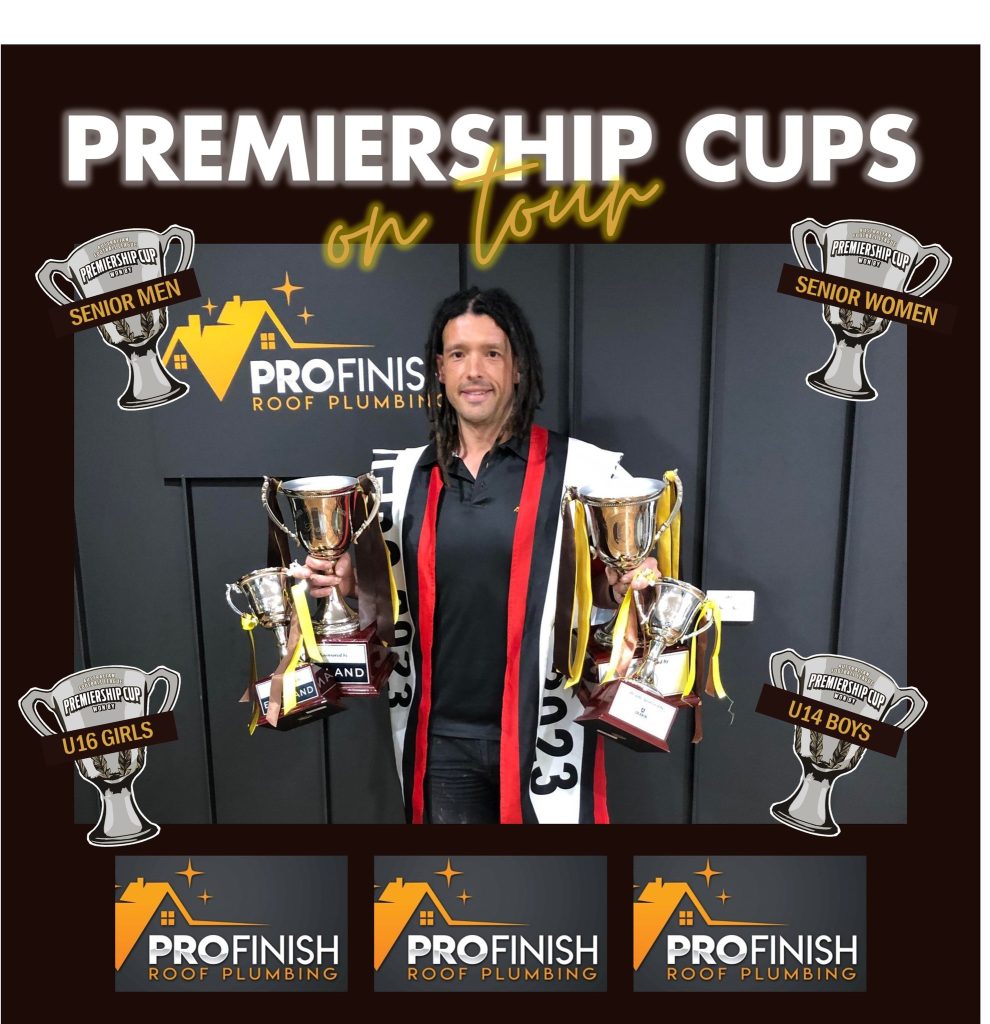 Profinish are a local business that specialise in residential and commercial roof plumbing. They cover all aspects of metal roof plumbing, fascia gutters, re-roofing, wall cladding, repairs and new roofs. Check them out now: Profinish Roof Plumbing.
Thanks again Gilba for your support in 2023 and look forward in seeing you around the club in 2024!
---