Boronia Hawks FNC is absolutely delighted to announce the pledge of $1.2M dollars to go towards our new pavilion from @jacksontaylormp and the Andrews Labor Government.
Click here for the announcement: https://youtu.be/Ar25geyjWVY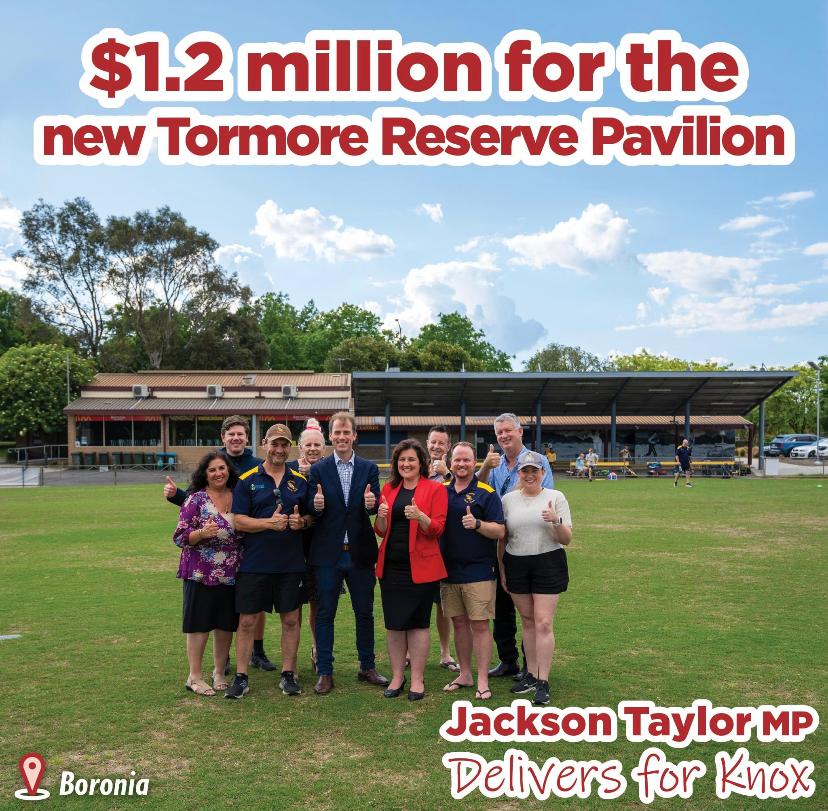 Jackson's ongoing support of our Club has been nothing short of remarkable since he was elected as our local member. His tireless energy and capacity to always engage in our club community have been astounding and it is very much appreciated from a club level. Jackson, we thank you sincerely!!
Upon re-election, the Andrews Government has most generously pledged the sum of $1.0M towards our new pavilion and $0.2M towards the fit-out of the new pavilion and social rooms. The $0.2M will enable us to purchase quality appliances and furniture and should set our club up for many years to come!
With the pledge of $5.0M from Alan Tudge MP and the Federal Government, this now amounts to $6.0M towards our badly needed new pavilion. The players, supporters, and members of the Boronia Hawks Football Netball Club and Boronia Cricket Club will soon have one of the finest pavilions in the Eastern Suburbs thanks to the incredible support of both Jackson and Alan.
---