Tormore Reserve is a leading community facility and the addition of new sporting lights through the great support of Alan Tudge MP, AFL Victoria and Knox Council will ensure that reputation is maintained for many years to come.
The four 28 metre high poles, with six lights on each, will give our players the opportunity to train on a top-quality oval with state of the art LED lighting for many years to come. The Club's vision is to always strive to innovate and improve across all aspects of operations, both on and off the field. These new lights will give us tremendous flexibility in relation to the fixturing of matches for our men's and women's football teams.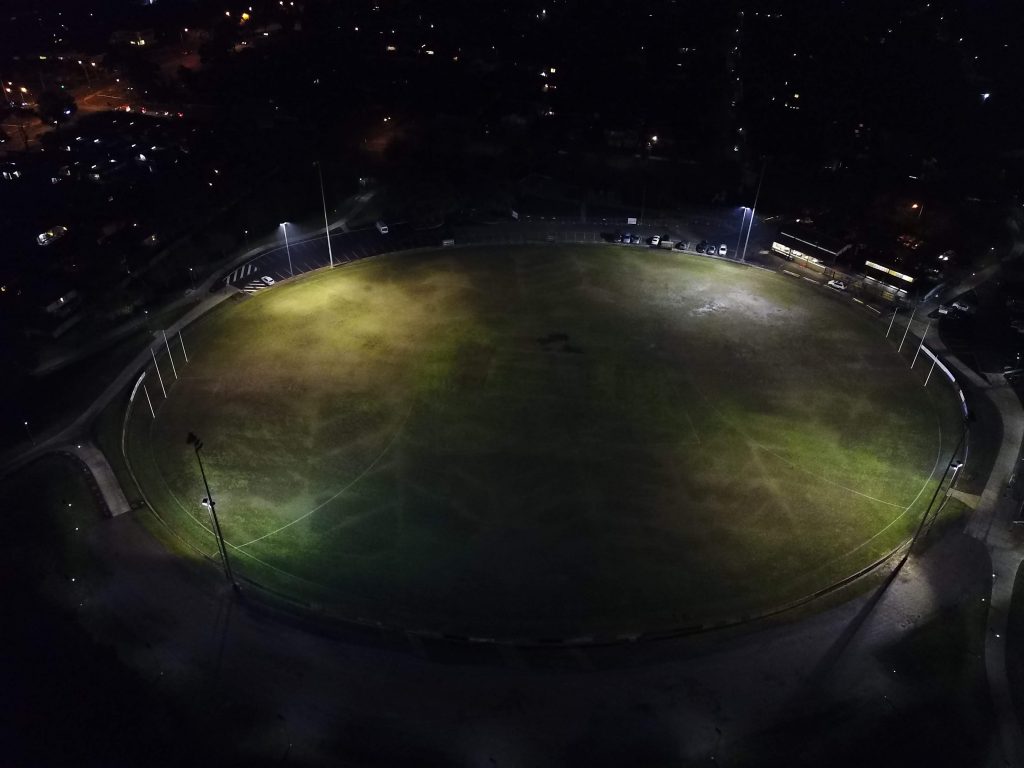 Planning for the new lights started in 2018 as the old lights were no longer at the required levels for training, let alone night football. With the support of Knox City Council and Alan Tudge MP, the Club lodged a submission for Federal Government funding under the Australian Sports Commission's Community Sport Infrastructure Program.
It was a great day for the Club when Alan Tudge announced the ASC's approval of our application for $190,000 to fund the project. The successful application for further funding of $24,000 from AFL Victoria under the Facility Development Program ensured that the Club's own contribution to the project was manageable, while still significant.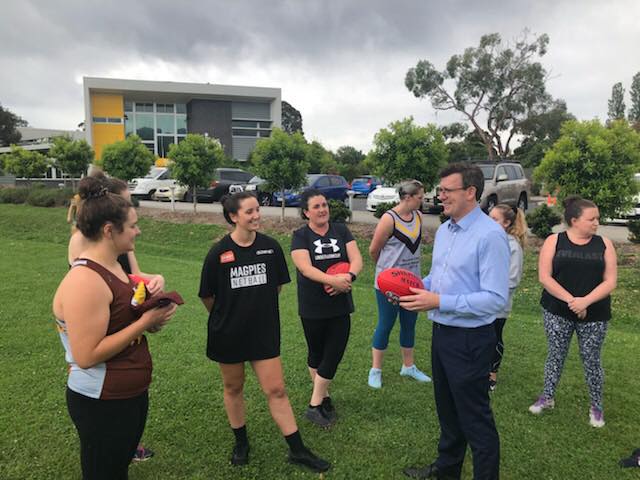 The Lights were officially switched on by Club great Kristan Wood, accompanied by three other former Club Presidents, at a ceremony on 29 August.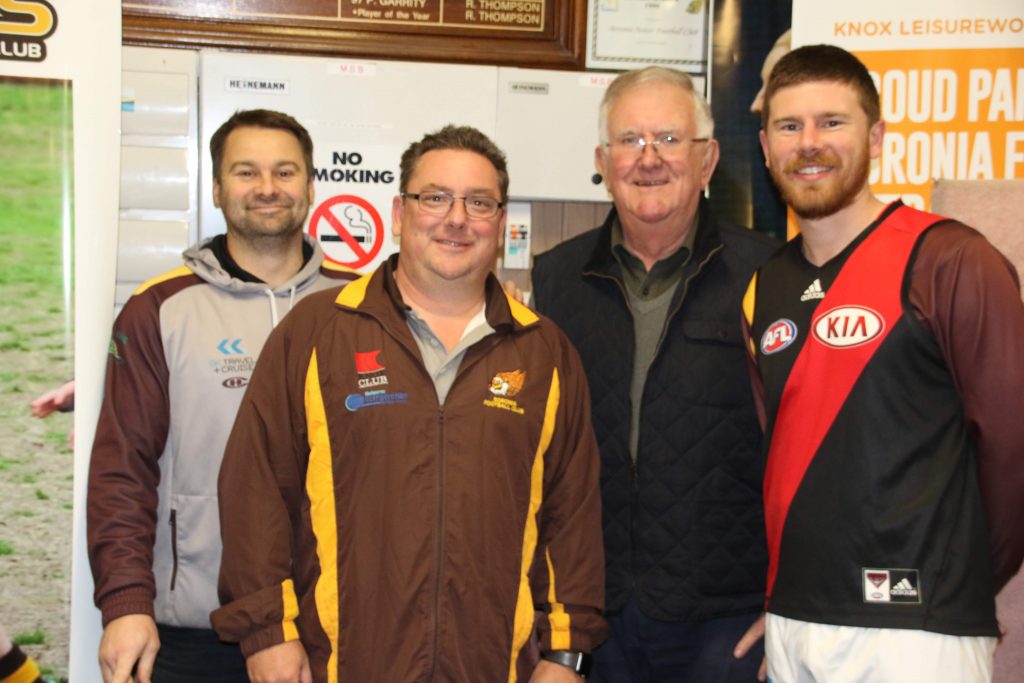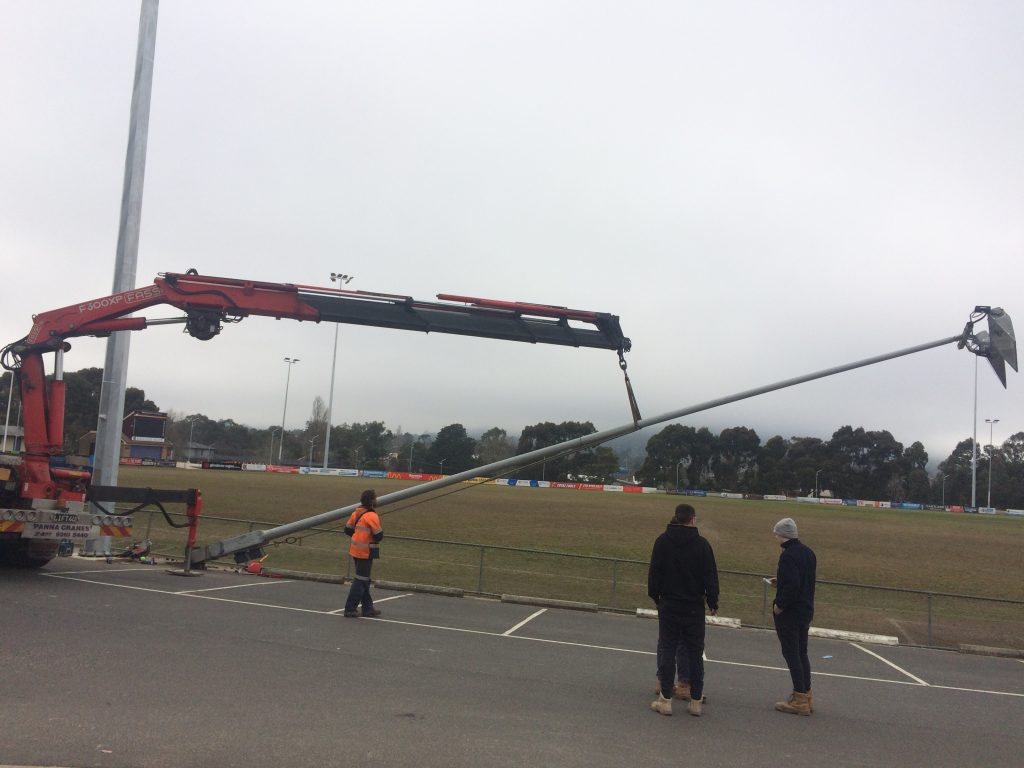 The Club would like to express out gratitude and appreciation to the following people and organisations for their significant contribution to the successful completion of this project.
Alan Tudge MP who was the Club's supporter in our application for Federal Funding through the ASC;
Sue McGill, Director, Community Sport & Infrastructure with Sports Australia;
Jessie Doull, Facilities and Planning Manager at AFL Victoria;
Jake Keogh, the Mayor of Knox;
Councillors Peter Lockwood and John Mortimore;
Daniel Clarke and the Leisure Development team at Knox City Council;
Tim Gates, Managing Director of Wallgates Electrical Services;
Stuart McDonald from Nuvo Group;
Kerryn Westcott, the Club's Grants Manager;
Kristan Wood, the Club's Project Manager;
David Nicholas; the Club's Finance Director;
Greg Hannon, Senior Club President;
Scott Nicholas, Chair of the Club's Board of Directors.