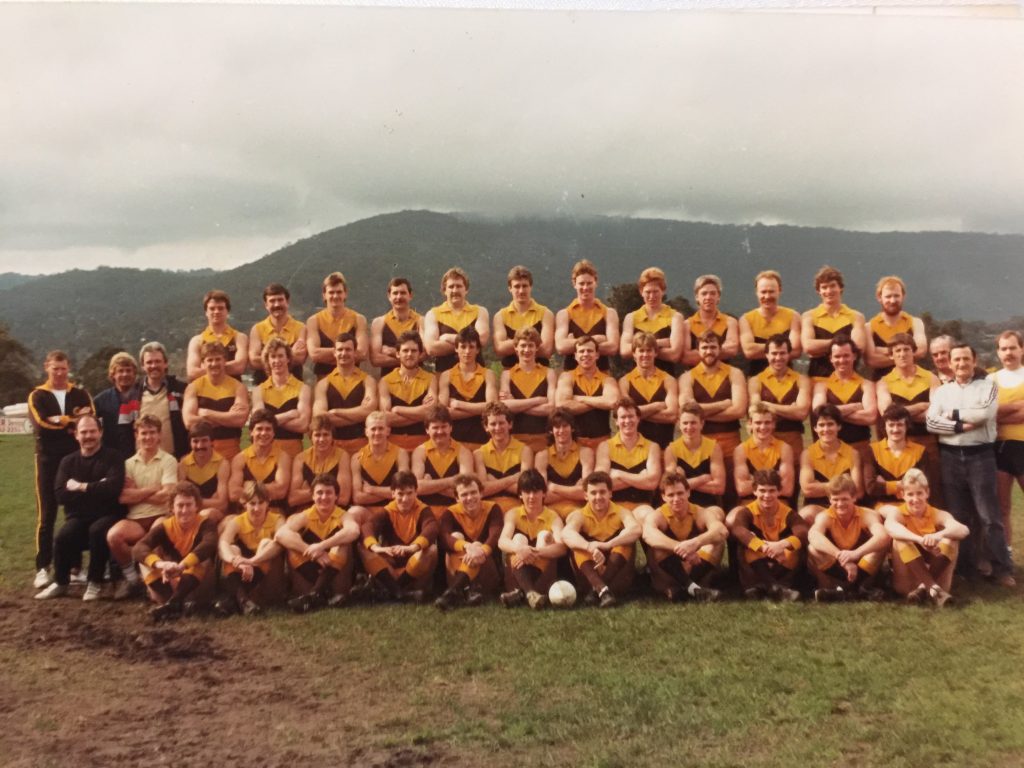 Dear Past Players,
As a former player at the BHFNC we hope your association with us doesn't completely diminish over time. Our club has always had a proud tradition of making former players most welcome when they visit our club for a home game at 'The Hawka!' We actually have a huge past player community that does support the club on a regular basis and our culture of inclusion has never been stronger. Other clubs marvel at our past player support on game day and when we reflect on its success, the answer lies in our capacity to make past players and supporters feel most welcome.

Whether through Murra's Past Players & Supporters Group or Bomma's Hawks Nest Coterie Group, we tend to be able to reach out to the 100's of past players that have once donned the brown and gold jumper throughout each year and give them feedback on our proud clubs progress. This year, I'd love to be able to give more PP than ever before face to face feedback.

After the tumultuous year of 2020, I'm reaching out to all past players to make an extra effort to get down to the club at some stage throughout season 2021. It really is like groundhog day when you do visit, the same voices, the same characters and we will make sure you enjoy the experience.

This year our playing list is as strong as it has been for many a year. Our coaching group is excited about our prospects and we really hope to build on the PP community to make the effort to re-visit our club. Our home game dates are as follows:
APRIL 17   V   MULGRAVE
MAY 1        V   HEATHMONT
MAY 8        V   THE BASIN
MAY 22      V   RINGWOOD
JUNE 5      V   MULGRAVE
JUNE 19    V   SOUTH BELGRAVE
JULY 10     V   TEMPLESTOWE
JULY 24      V   KNOX
AUG 7         V   SOUTH BELGRAVE
Whether you played 100 games or 2, you have all left a legacy at our club. We very much look forward to seeing you all at some stage at The Hawka in season 2021!
Greg "Flash" Hannon, Senior President, Boronia Hawks
---