Boronia Hawks Football Netball Club Inc. is proud to announce the appointment of Pierre Schumann to the role of Under 19's Coach for season 2021.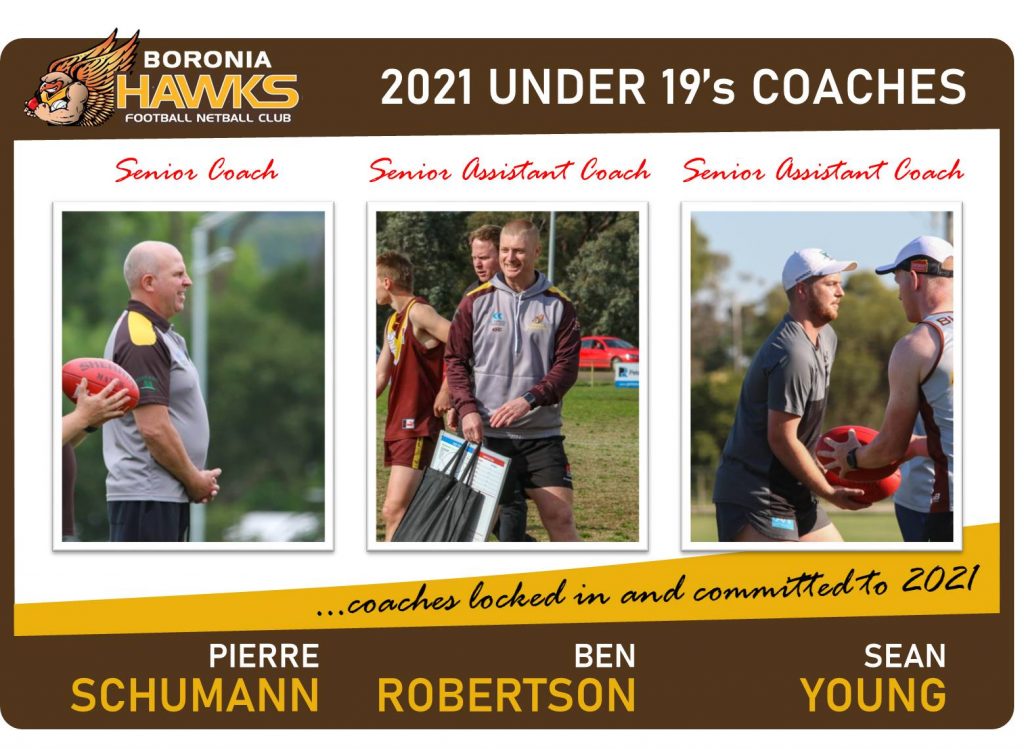 We are also delighted to announce that Pierre will be joined by senior players Ben Robertson and Sean Young as Assistant Coaches. Robbo has been involved with the Under 19's for several years while Youngy joins the panel in his first year at Boronia. We expect a couple more announcements in the very near future.
Pierre is a former junior and senior premiership player of our Club and brings with him a wealth of coaching experience to our Under 19 player cohort. I was fortunate to have Pierre as my development coach in a 'previous life' at another club and I can guarantee you our players will get a passionate, caring, and knowledgeable coach who drives high standards and behaviours that mirror the culture and values of our senior club.
Pierre's record as a local coach in relation to premiership success is second to none. Having coached 6 teams to premierships, Pierre has an intricate understanding on what is required to create sustained team success.
Shoey, it is fantastic to have you back at 'The Hawka' and we look forward to watching you prepare and develop our senior players of the future!
Greg Hannon
Senior President, Boronia Hawks