Round 16 saw us venture out to Warrandyte on a cool, but clear morning – perfect conditions for footy! The group was clear about the task at hand and were prepared for a strong hit out. We got off to a slow start with Warrandyte's midfield getting the early upper hand. They managed to get the first few scores on the board, but lucky for us, they didn't convert after four attempts. We worked hard and Ben Anderson did a mountain of work as the ruckman to support deep in defence. After struggling to effectively move the ball forward, we started to find some run and hit the scoreboard with our first major. The key forwards, led by Fletcher Duke, Will Morrison, Luke Slater and Josh Baker, looked dangerous and we just needed to find a way to win the ball through the middle so we could utilise them more. We managed to add a couple of more late goals and at quarter time, the margin was 17 points in our favour.
The message at quarter time was to tighten up our defensive game and to take control of the tempo and ball use. Unfortunately, we started to get ahead of ourselves and Warrandyte began to show us up in all those areas. Both sides put on two more goals for the quarter, although the opposition certainly looked like they could have narrowed the gap more with their forward 50 entries. We began to lack our natural discipline, as we started complaining about factors other than our performance. Half time saw the margin remain similar to quarter time as it stood at 18 points.
Some firm and clear words were provided at half time to assist us to reflect and change our approach. The third quarter started with Warrandyte once again coming out on fire, booting two early goals and bringing the margin back to under 10 points. Without panic, we made a few positional changes to establish more balance and pegged back those goals. However, the opposition were certainly impressive and reduced the margin at 3 quarter time to 14 points.
Coming home with a slight breeze meant that we had to utilise the advantage to expand the lead, rather than simply trying to defend the 14 point advantage. We found more balance throughout the middle with Jack, Will and Junior all exerting their dominance. Add to that the run from Ryan and Cambo on the wing, plus Harry and Jake, and we now had a more free flowing game. Warrandyte ran out of legs and we managed to expand our lead. Whilst not our best performance, we got the job done by 44 points and will use this wake up call to take on an in form Chirnside Park.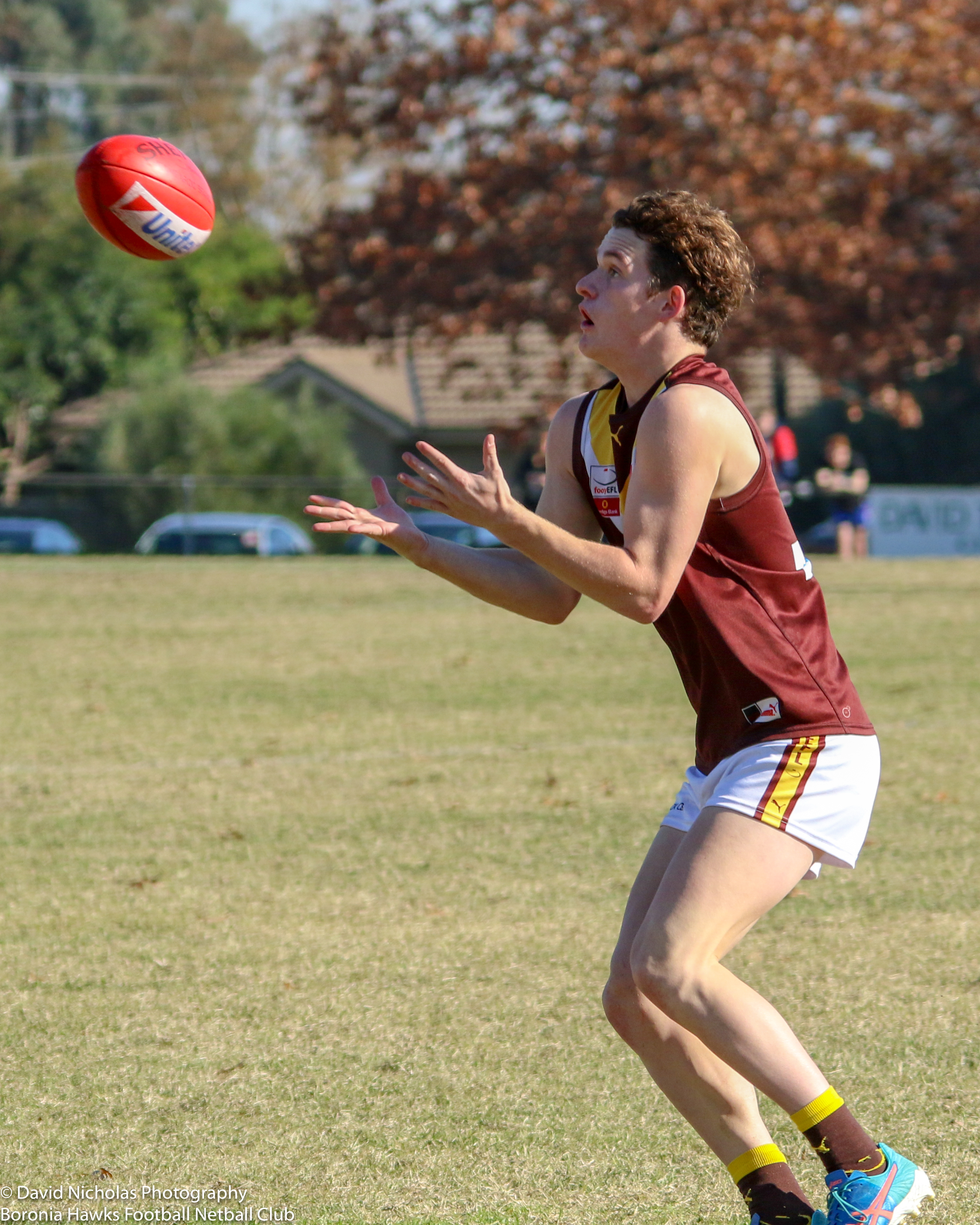 ---
U19's Scoreboard – presented by Lipari Pizza and TJ's on Main
Boronia 12.12 84 d Warrandyte 5.10 40
Goals: T. Dower 4, J. Baker 4, J Lech 2, W. Morrison 2.
Best Players: J. Mellis, F. Duke, J. Baker, B. Anderson, R. Williams, T. Dower.