Another great day for footy as we arrived at Warrandyte full of confidence and ready to get back on the winners list again. With five missing out at selection and despite losing Dylan Dower with a very well deserved call up to the seniors, we played our strongest list in almost five six weeks.
With plenty of senior experience in the team a solid start was on the cards, we kicked off well but the Bloods had bought plenty of aggression to the game and we quickly wore the brunt of some pretty crude tackling. We lacked desire to put our heads and bodies over the ball with a few exceptions such as Allen, Castersen and Heuston. The ruck was sorted with our talls but we kept the inner circle too small and space was difficult to find, once we did get out the pressure was on our ball carriers and we struggled to be accurate by hand and foot. Our opponents had got a sniff early and were definitely up and about. These games can often be dangerous as our opponents had nothing to lose and everything to gain.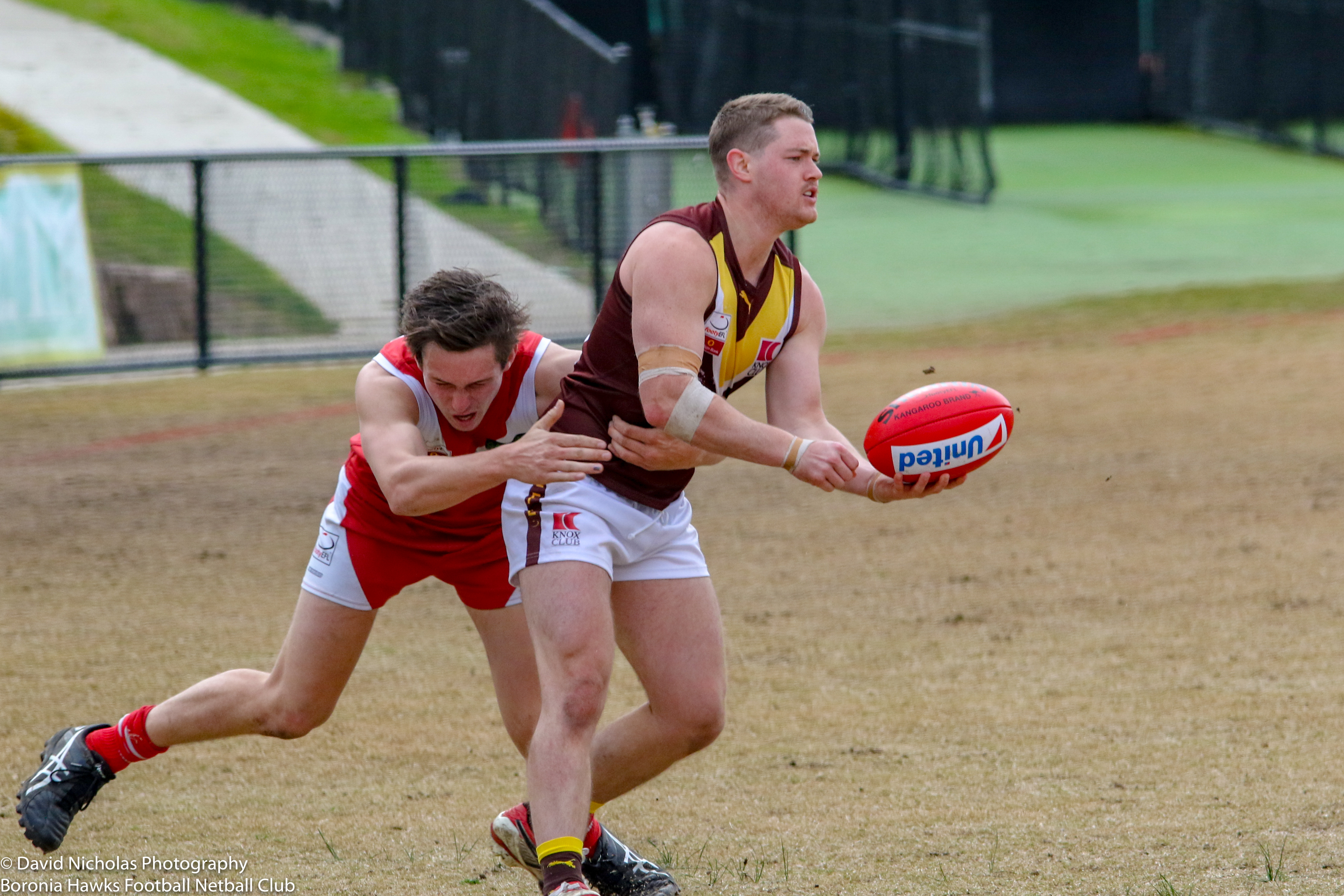 The second quarter was much the same as the first and the ball moved from one end to the other with little to no skill by either team: it was just plain ugly footy. With the loss of Wrighty to a back injury Carro had to do the bulk of the ruck work on his own. We were getting well beaten by the Bloods number 22 and would find out after the game he would front up again for the seniors. As we have done in the past when our opponents have a quality player that is tearing us apart we again called for Ryan Miller to put on a hard tag and win the ball for us. Immediately his dominance stopped and 22 had little to no effect for the remainder of the game.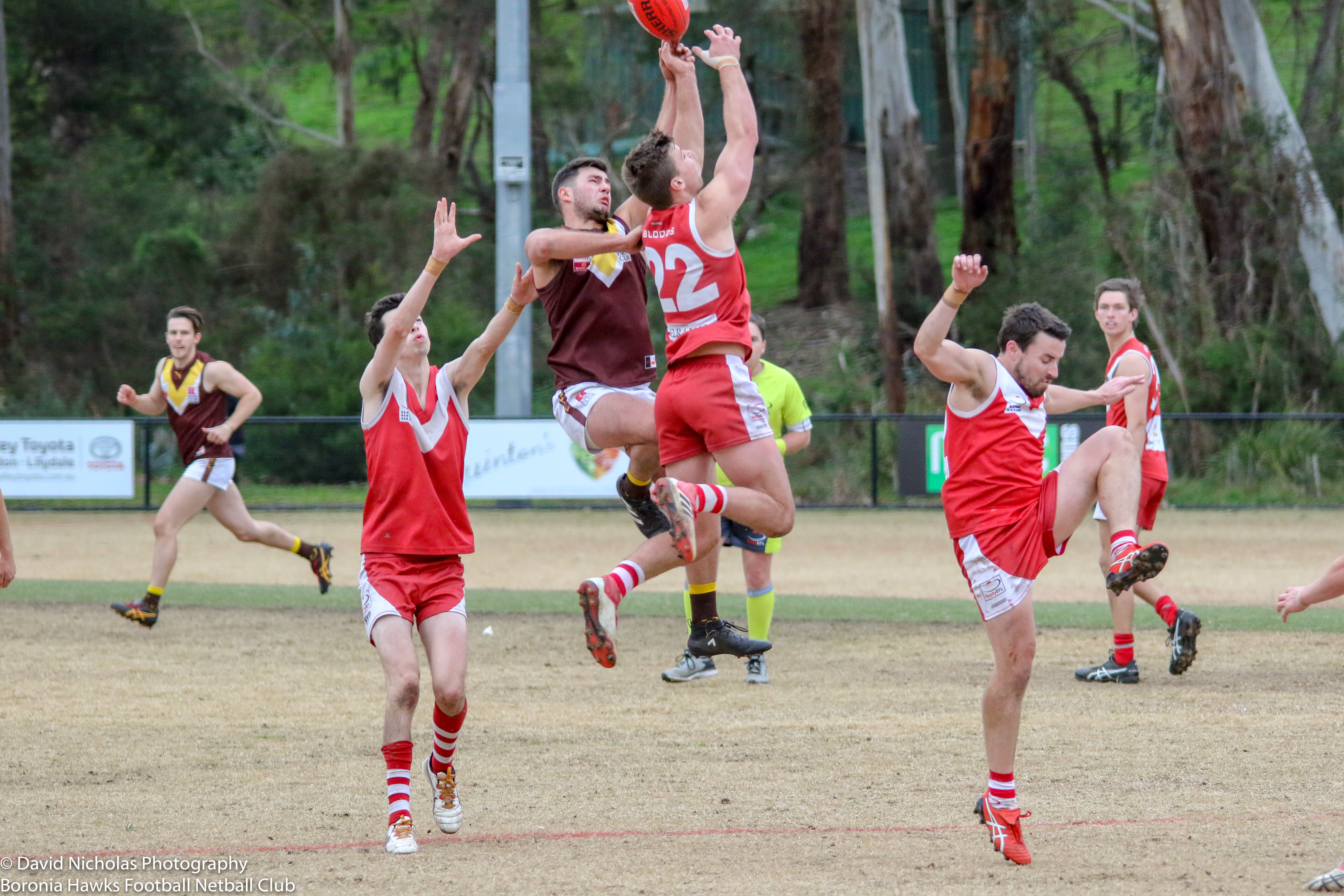 At the long break we still felt our skills were much better than theirs and in the second half we would play much cleaner smarter football and that's how it panned out. We moved the ball with better quality kicks and decision making, kept possession and didn't panic. With players now gaining confidence we started to switch and look down the lanes.
Our senior experience started to shine and with Castersen , Allen, Warren, Johnson, McDonald and Heuston dominating their own contests it allowed others to receive the ball and use it wisely.
With Carro working hard most of the game we needed to give him a rest and J Stamma was thrown into ruck duties, with his willingness to put body on in the middle we lost nothing and we had plenty of opportunities to go forward. With Patto presenting well, we still made it hard for him but it was great to see him kicking a few and we look forward to a big bag next week.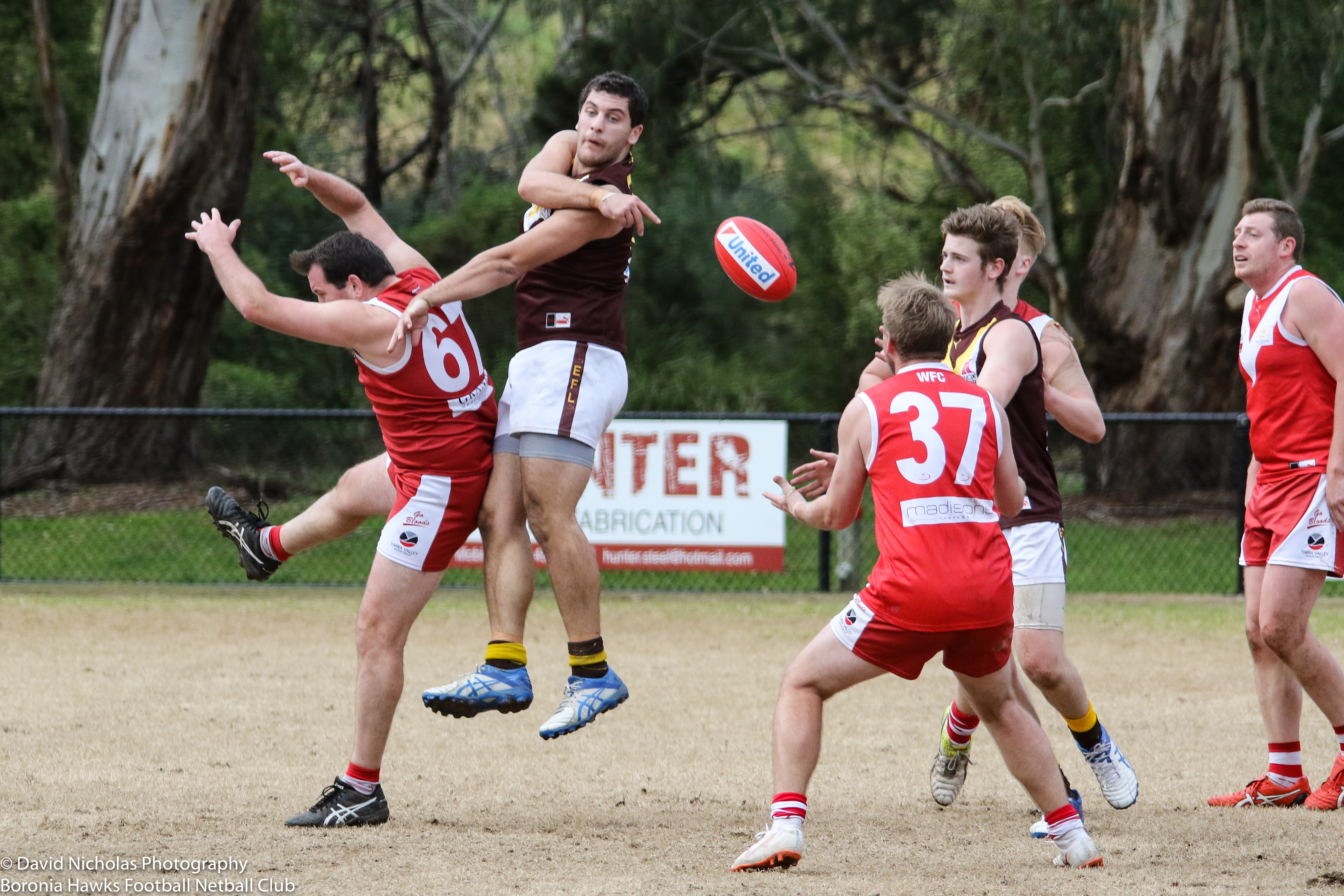 Winning after a dry spell is always a great feeling and we sung the song loud. It was pleasing in the second half of the game and momentum must be gained and carried into our next match and beyond if we are to make our mark on finals footy.
---
D Squad Scoreboard – presented by Alchester IGA
Boronia 8.13 61 d Warrandyte 4.5 29
Goals: J. Paterson 3, J. Rambaldo 2, C. Flanagan 2, J. Purdon 1.
Best Players: Castersen, Miller, Allen, Heuston, Nick Stamatakos, Carrodus, Johnson.