BORONIA HAWKS Semi Final v Fair Park Yellow
It was always going to be a tough game going up against Premier Division's most dominant team of the year: Fairpark Yellow. To Hawks' credit, they went into the semi final with a great attitude and a desire to win. We held our own in the first quarter and kept things close in the first half. The second half saw Fair Park take control to take the win 56-37.
I could mention every player for a game well played. Everyone really did step up and push hard, we had a lot of positive channels of play. However I'm going to keep things shorts and mention just a couple. Our defence end was extremely strong, making Fair Park work hard for every goal. Natalie Craven was a stand out performer for Hawks in GK. The defensive pressure from Nat and Madison was fantastic. They worked so well together to win Hawks countless turnovers.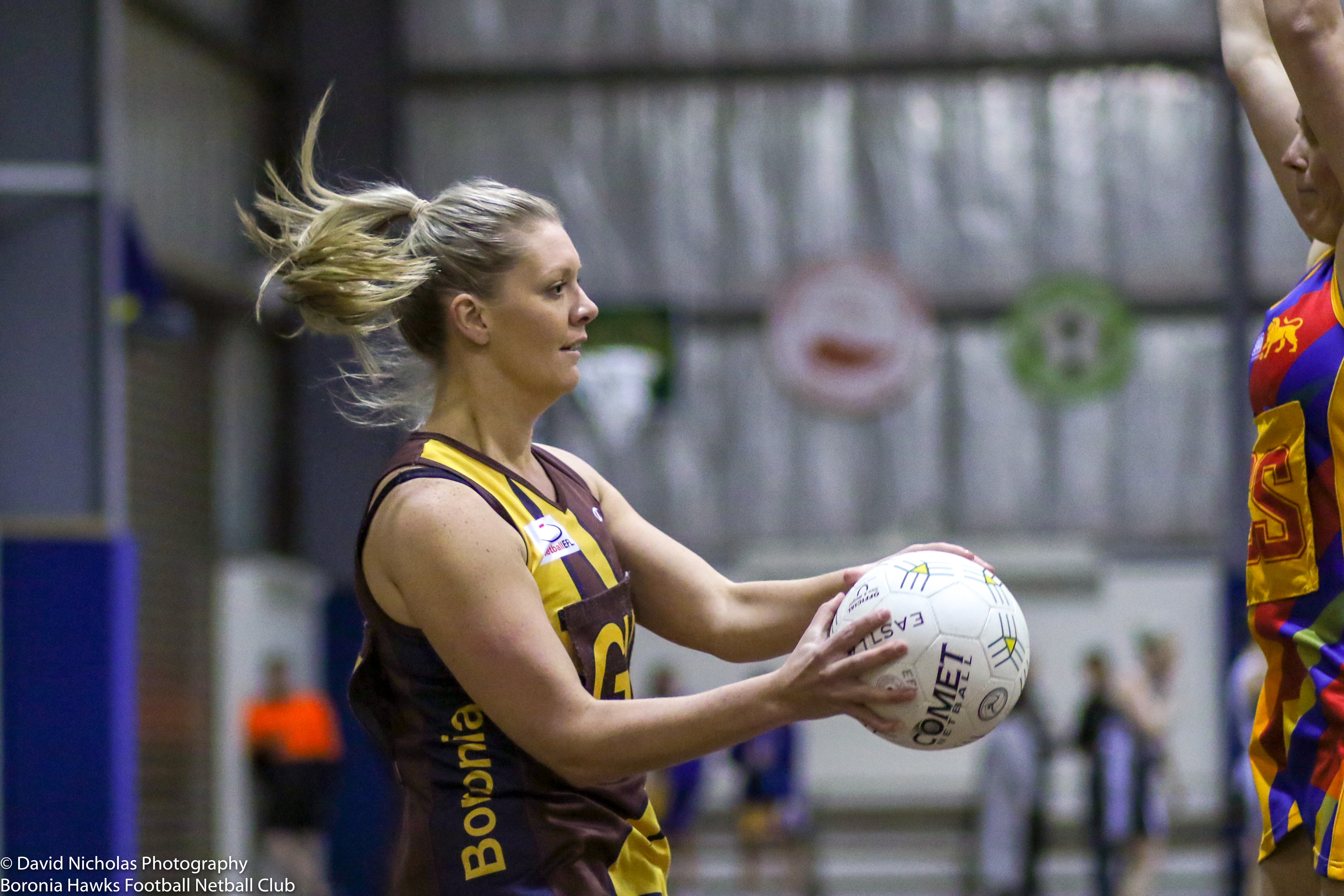 Another special mention to Emily Barrie who played WD and GA. Emily is always a hard working, reliable player, who never gives up no matter what her position.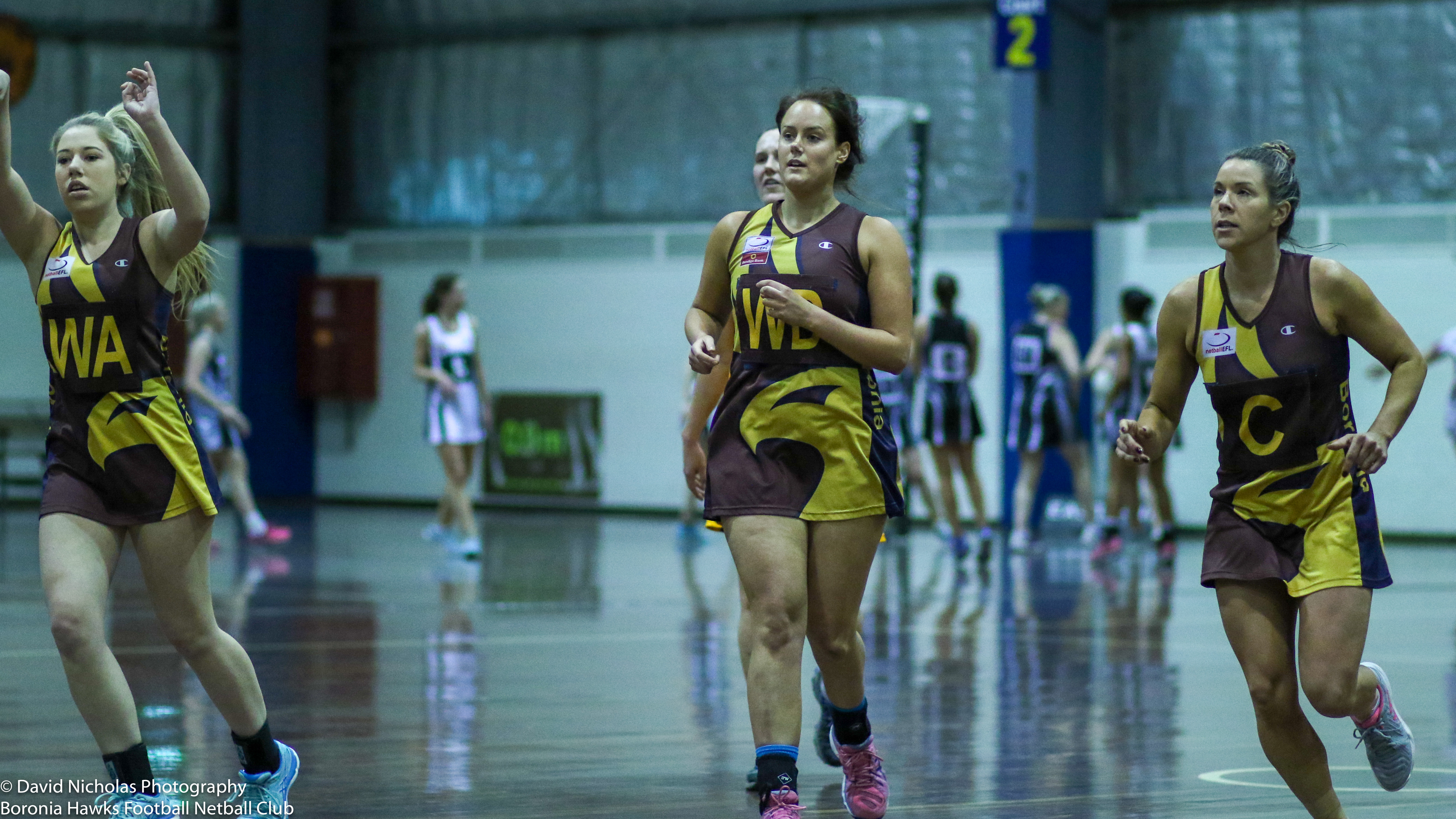 The loss sends Hawks to the
Preliminary Finals on Friday night: Boronia Hawks v Lilydale Falcons.
I have total faith that Hawks will take the win and we will have our Grand Final opportunity!
7:00pm at Fairhills Court 1.
---
BORONIA BROWN Preliminary Final v Glen Waverley Hawks
Unfortunately after a loss on Friday night the season for our Boronia Brown girls has come to an end.
The game was close from the beginning and extremely intense. With an injury in the second quarter to our star C Lauren Bevan this left no bench for Boronia Brown. Sherridan Martin pulled out her strength for pushing through an injury herself so we were able to have a team of 7 on the court left to battle for the remainder of the game.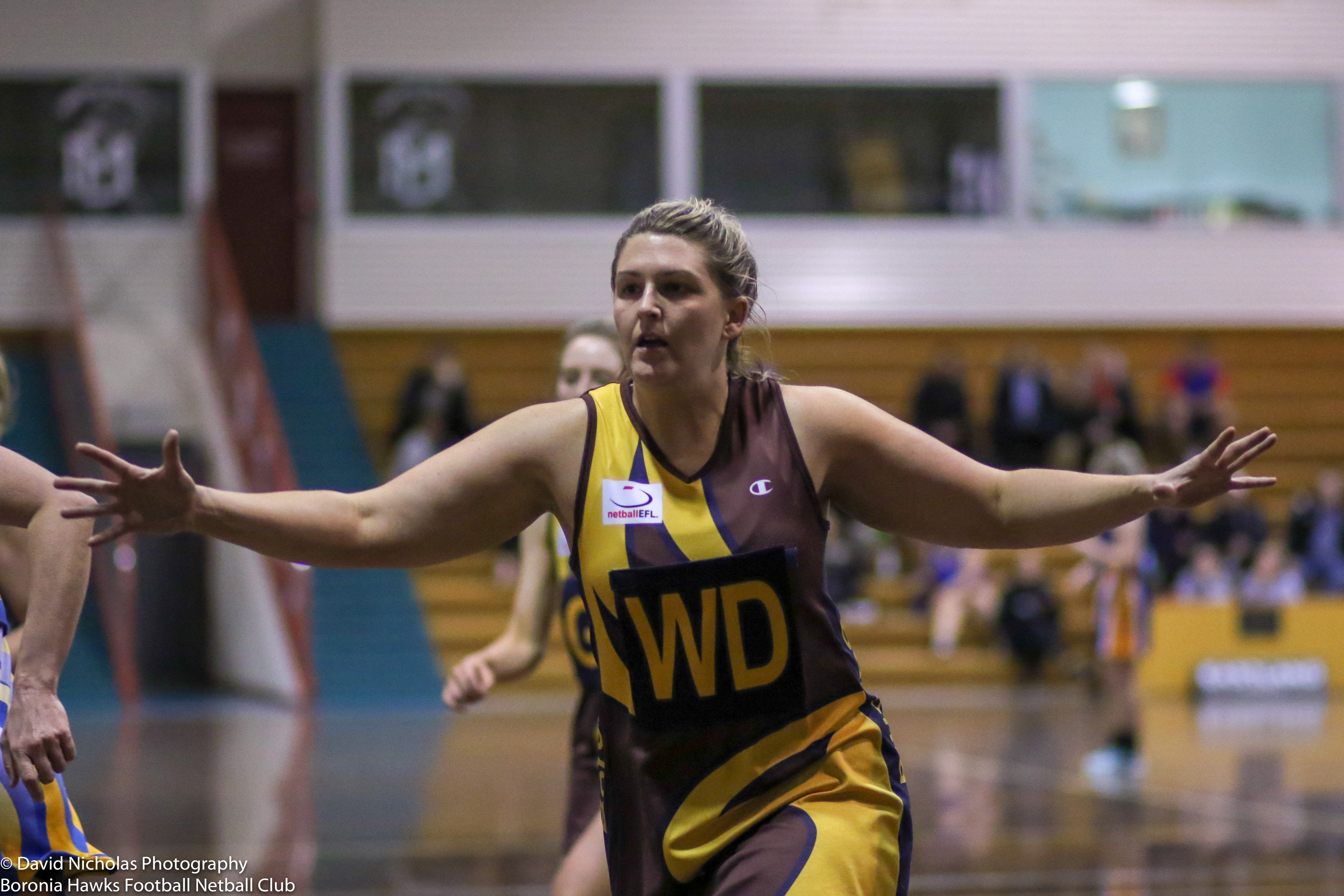 We were ahead by a few goals many times during the game but unfortunately we were unable to finish the game ahead, going down by 2 in the end.
Chelsea Dynan
played her best game all season being put into WA for the second half, not her usual WD she has worked towards all season. Every single player fought their hardest, in what was again a physical game we pushed ourselves and can finish the season feeling proud.
Our defence was strong and hard to beat, a rotation of goalers was required from the opposition to try and beat the height, strength and length of Alex and Courtney's arms in rebounds. An incredible performance from both Caitlin Yann and Dani Kemp in GA and GS, goals on target and movement in the circle was unfaultable.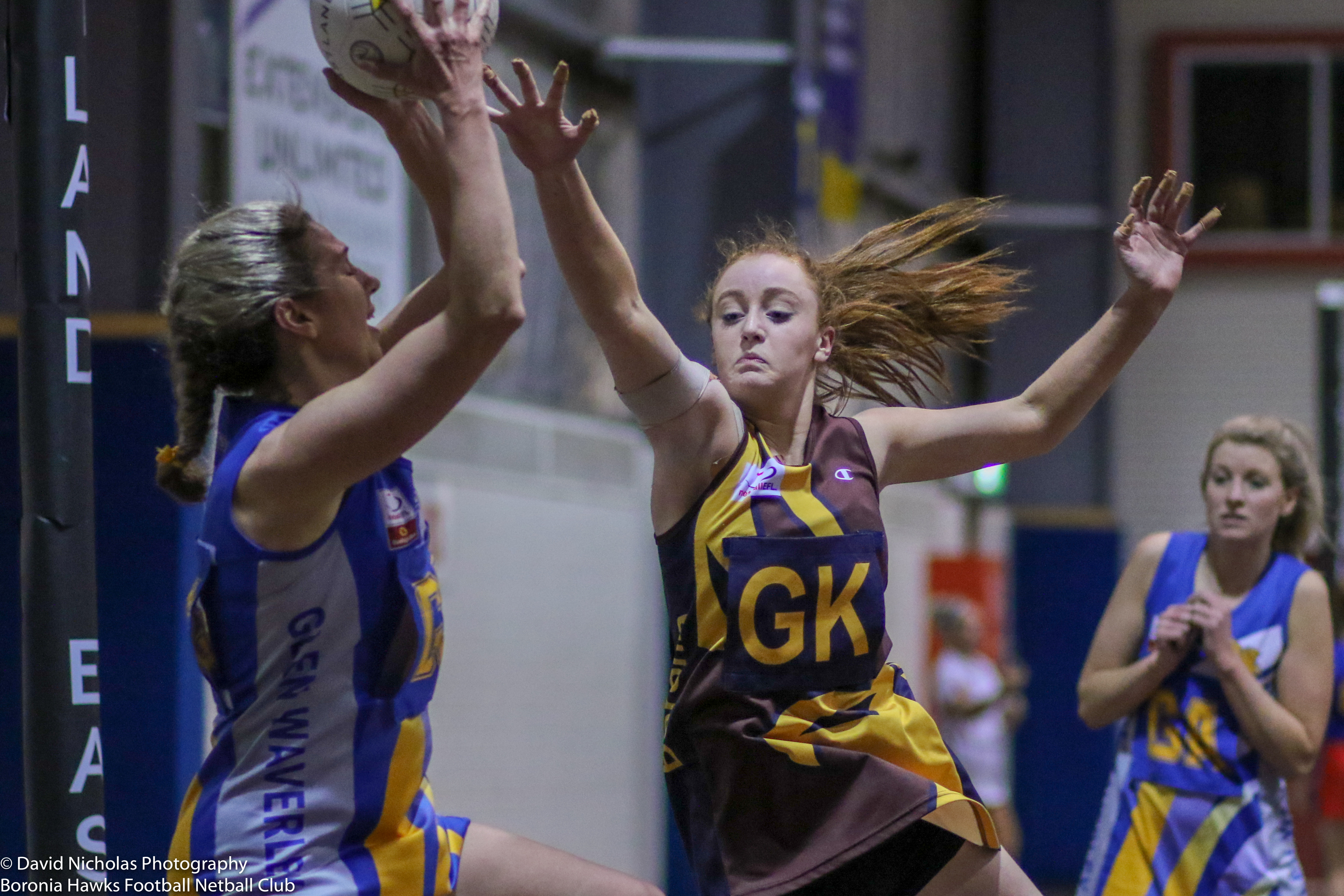 Chelsea and Mollie in the attacking end as midcourt worked well together especially after not playing together in these positions all season. There was only one collision of the two during the game which was captured on camera as a delightful (and embarrassing) action shot!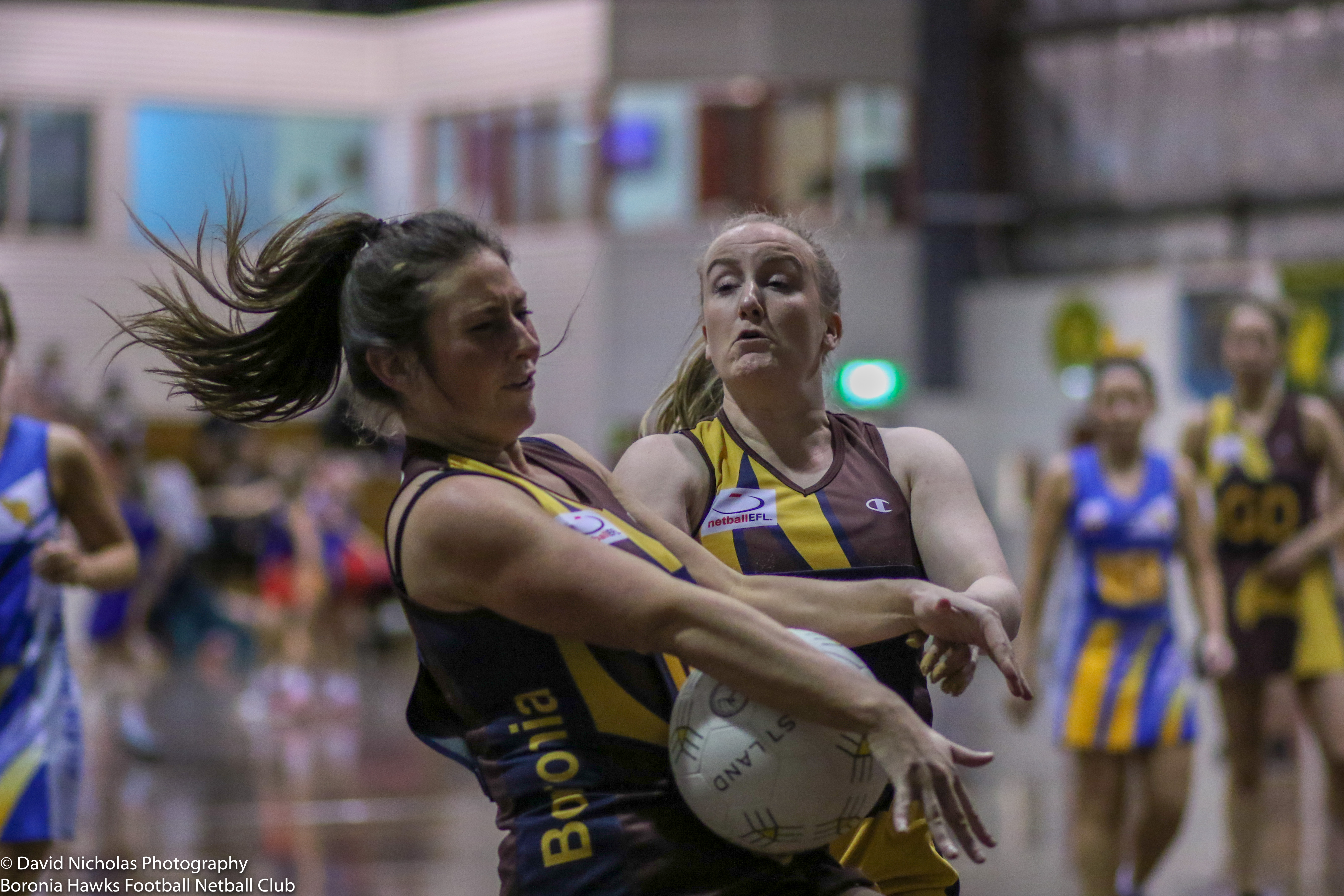 We wish Lauren the best in recovering from her ankle injury and cannot wait to celebrate a very hard but well fought season for our Boronia Brown girls. #getaroundthebrown