Our last home and away game for 2018 and we are coming off a big win, with some big names back in after injury. The first time for some of us at the Ringwood venue and the size and condition of the ground was somewhat overwhelming. The atmosphere was so different with no Under 19's playing before us and it actually felt flat and lifeless. It was great to see that some of the first players to arrive were guys not even playing. This shows great team spirit and goes a long way and is remembered down the track.
The game started and was an arm wrestle and a low scoring affair for the first 20 minutes. Plenty of opportunities and forward entries but we didn't bother the scoreboard that often. We always felt we had more momentum and were dominating in the middle, thanks to Carro, Allen, Cass and Warren. When we went forward we put it on top of our forwards' heads time and time again. The boys had come to play and with Leeson getting four touches in his first 45 seconds of play we all wanted a bit of the action, we could smell the freshly cut grass of finals footy.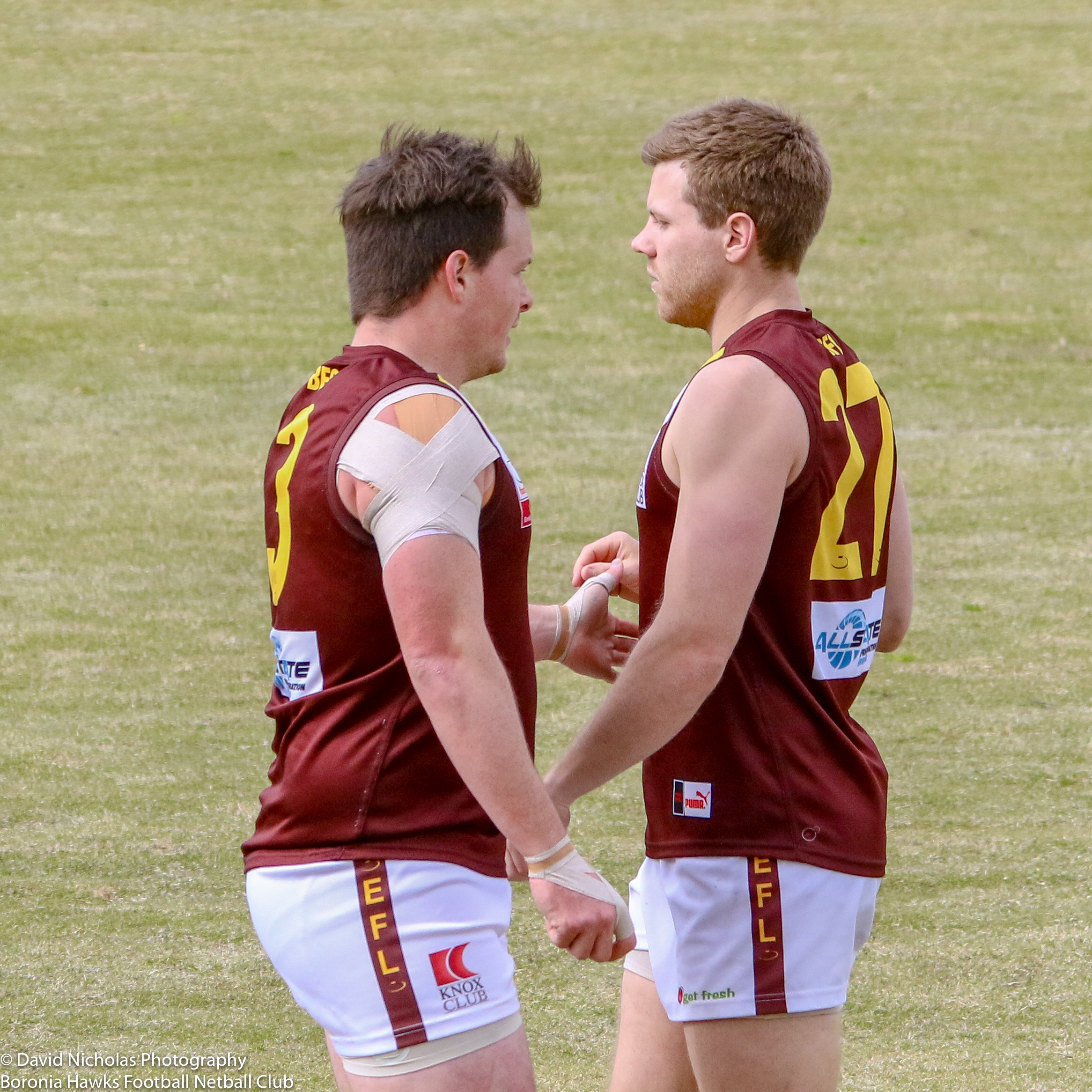 The second term was much the same as the first and they had some gifted footballers making the play off their backline, repelling our forward entries, but we kept coming and knew eventually the dam would break and goals would come.
Patto, T Dower and Watto were all on the move and although our delivery was still inaccurate, we were a real handful for the opposing back line. At the other end of the ground our back line was not only stopping scoring opportunities but giving great movement either by switching or running through the next line and bringing everyone into the play.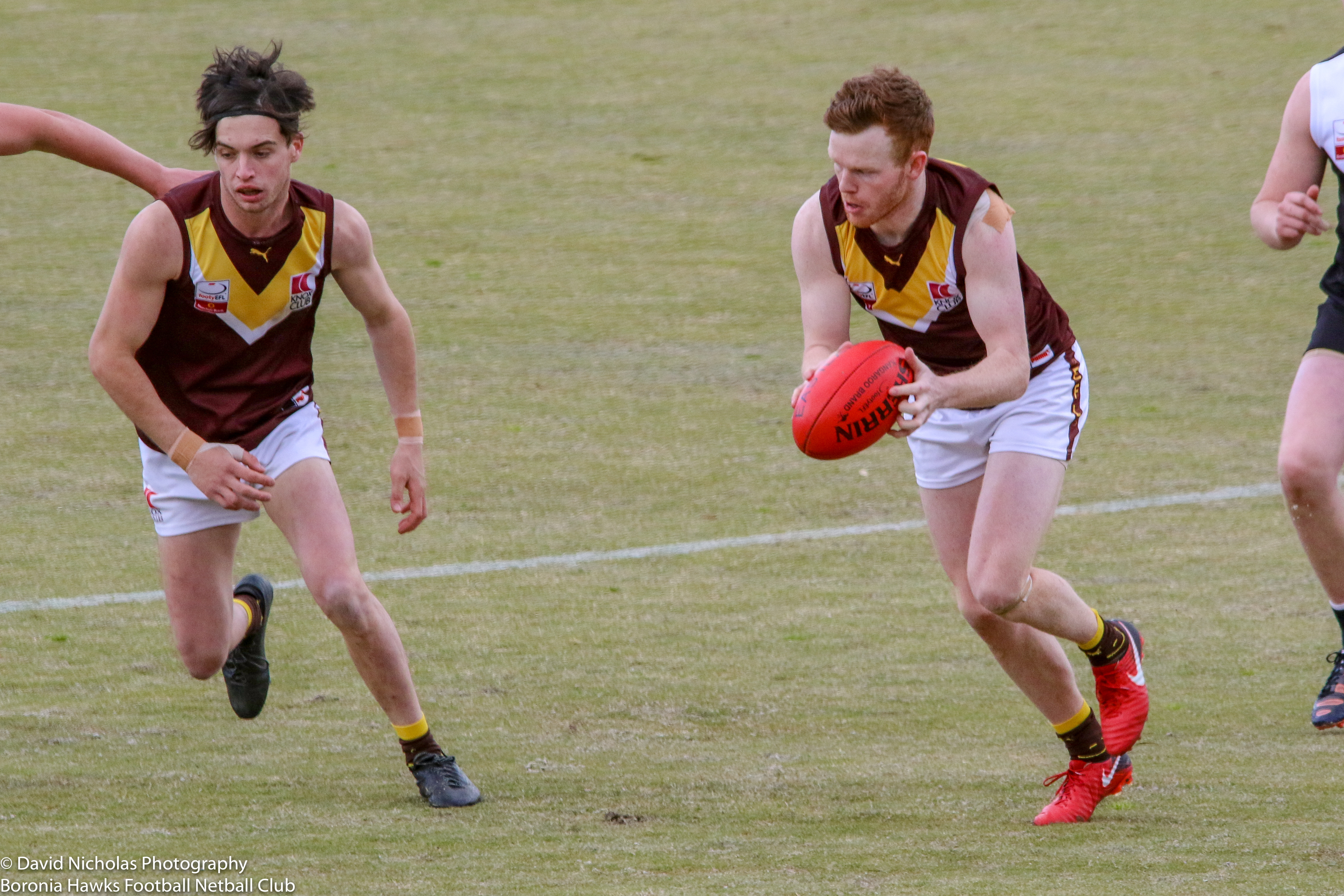 The second half we looked fresh and confident and that's how we went about our footy. Our tackle count was up, our short game was getting better, and we were hitting targets. The mids were all on top and Macca was causing chaos footy with his run and carry. We used the ball well and did almost everything we have been practicing at training. Confidence is a great tool to gain at this time of year and our depth is back to early season numbers. Picking our team for the first week of finals will be extremely difficult and there will be disappointment come Thursday night, but the twenty four who make the team will be playing with everything for those who did not.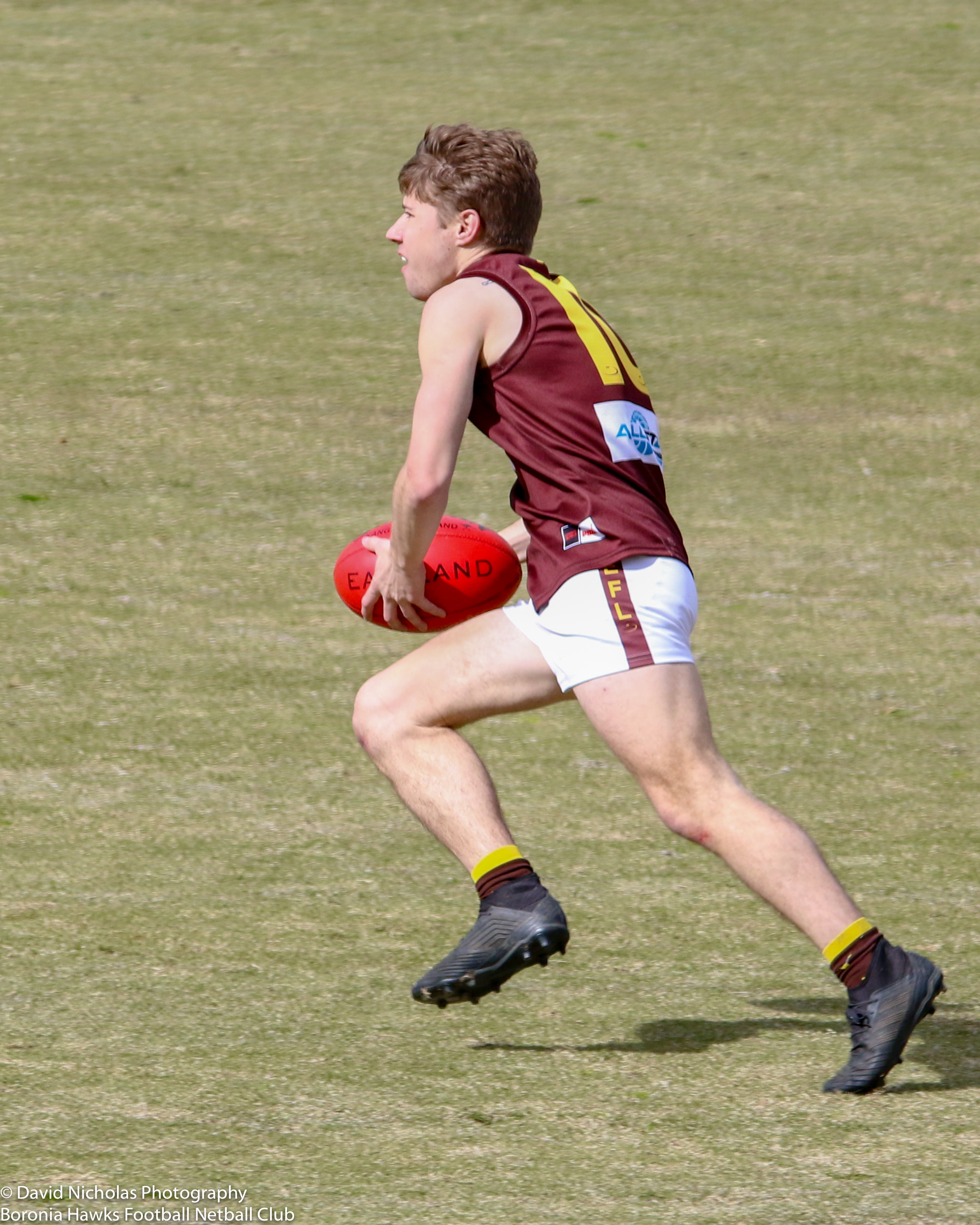 It has been a great year around the club and everyone who missed games have been positive and supportive and we thank them, but finals footy is the start of another season within a season and we must now play our very best. Not everyone will agree with the teams selected and that's understandable. Team balance and match ups are extremely important and strength, skill and luck play a big part. We will pick a team that we think can continue towards the final week of the season and believe me, opportunities will arise. Anything can happen in four weeks of footy.
---
@boroniahawks D Squad Scoreboard – presented by Alchester IGA
Boronia 11.7 73 d Ringwood 1.5 11
Goal Kickers: R. Miller 3, T. Dower 2, J. Paterson 2, L. Watson 2, J. Purdon, J. Stamatakos
Best Players: R. Warren, N. Allen, N. Carrodus, L. Leeson, J. Purdon, B. Castersen