Boronia Hawks are very pleased to announce that another four of our best players have all re-committed for the 2024 season. Please join us all in thanking Olivia Baxter, Matilda Birkett, Crystal Chinn and Holly Flanagan for their commitment to the Hawks.
Olivia has been a reliable contributor since joing the Hawks in 2021. Playing most of her football on the wing and in the midfield, Liv was one of the Dev Squad's strongest players in 2023. Liv is a hard, aggressive player with a long penetrating kick and really stood up against strong opposition last year. It's great to see Liv back on board, and ready for another year in brown and gold!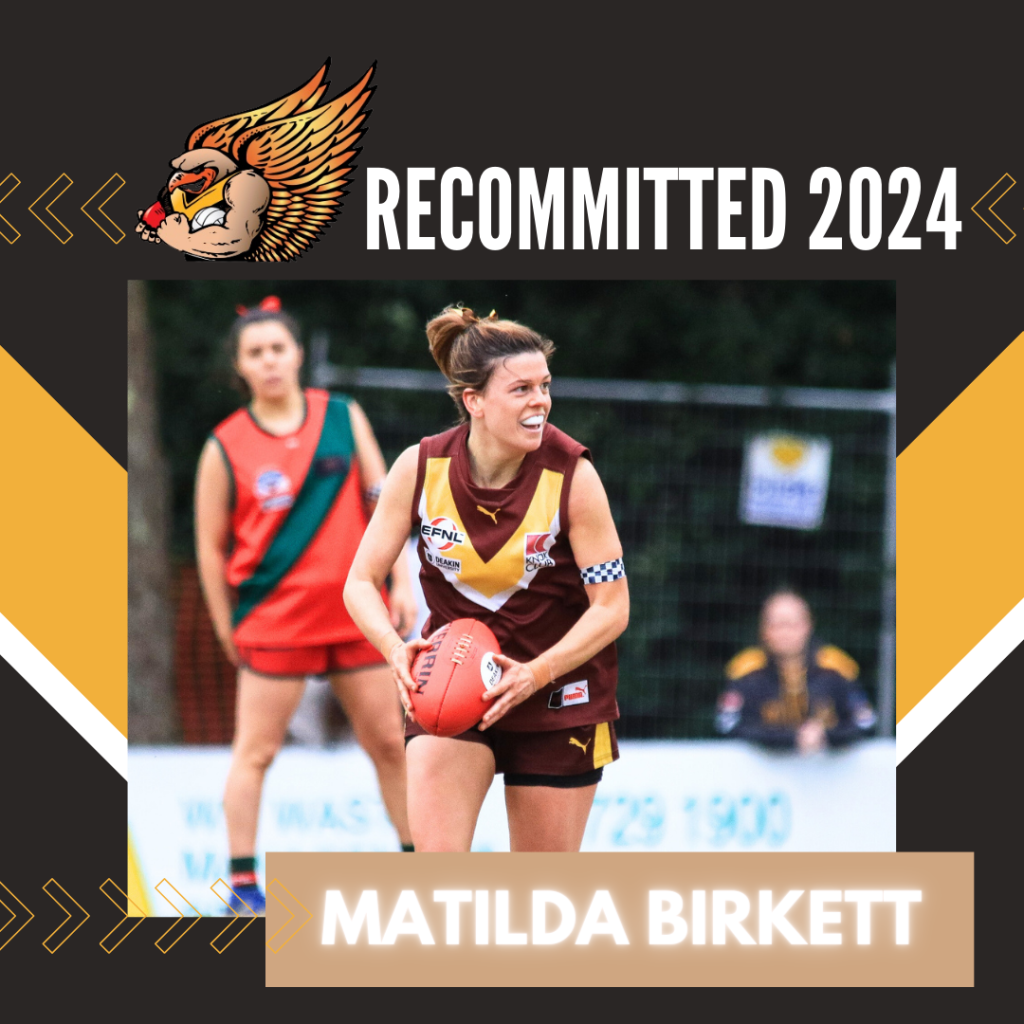 Matilda joined us from Vermont and owned her position on the wing throughout the season. Tilly's strengths are her fierce competitiveness, hard running and tackling. She continued to develop throughout the season and is just scratching the surface. She plays well against the best sides and really stepped up in the Finals against Park Orchards and The Basin. We can't wait to see Tilly in brown and gold again in 2024!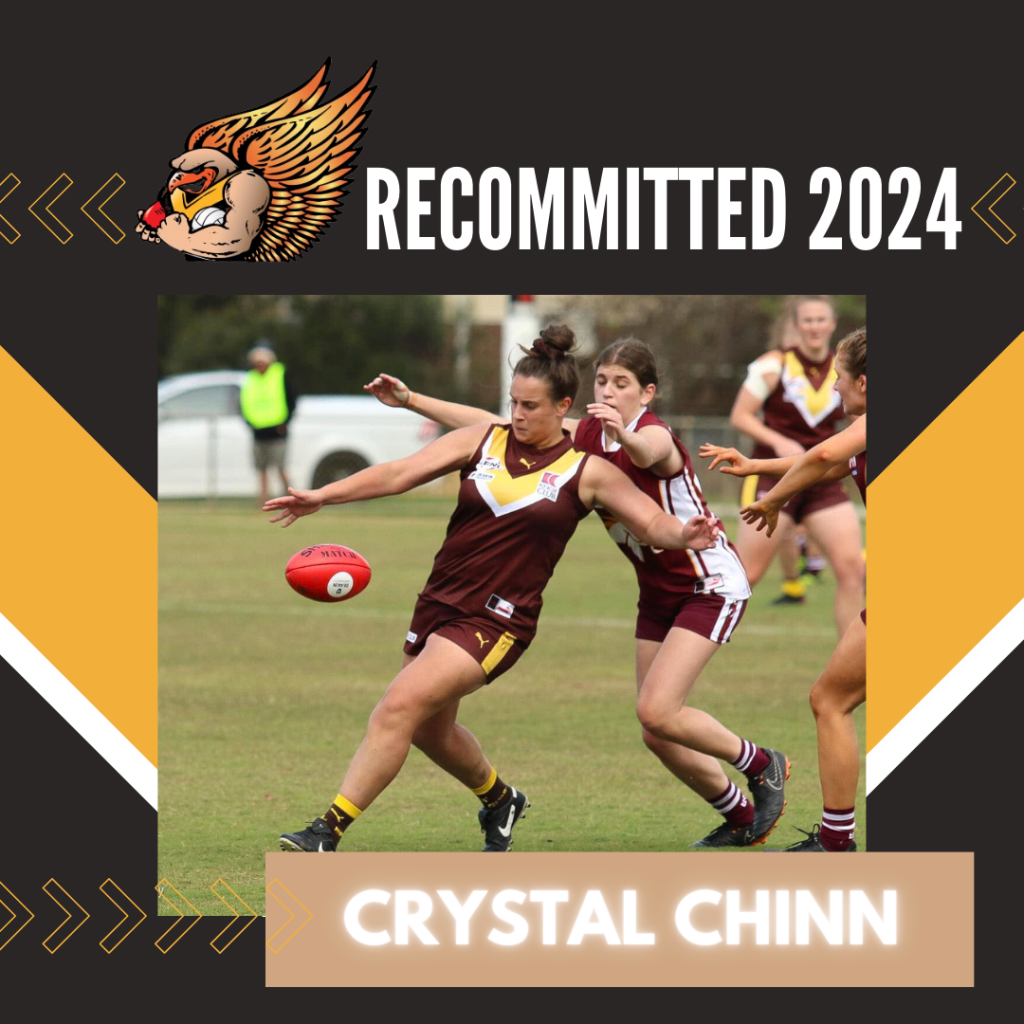 Chinny has been a huge part of our squad since joining Boronia in 2022. Great skills, great hands and a strong leading mark, Chinny has mostly played up forward over the past few seasons. After spending some time playing across half back in 2023, Chinny is contiuing to develop and expand her game, and we can't wait to see one of our squad's most popular players back in brown and gold for 2024!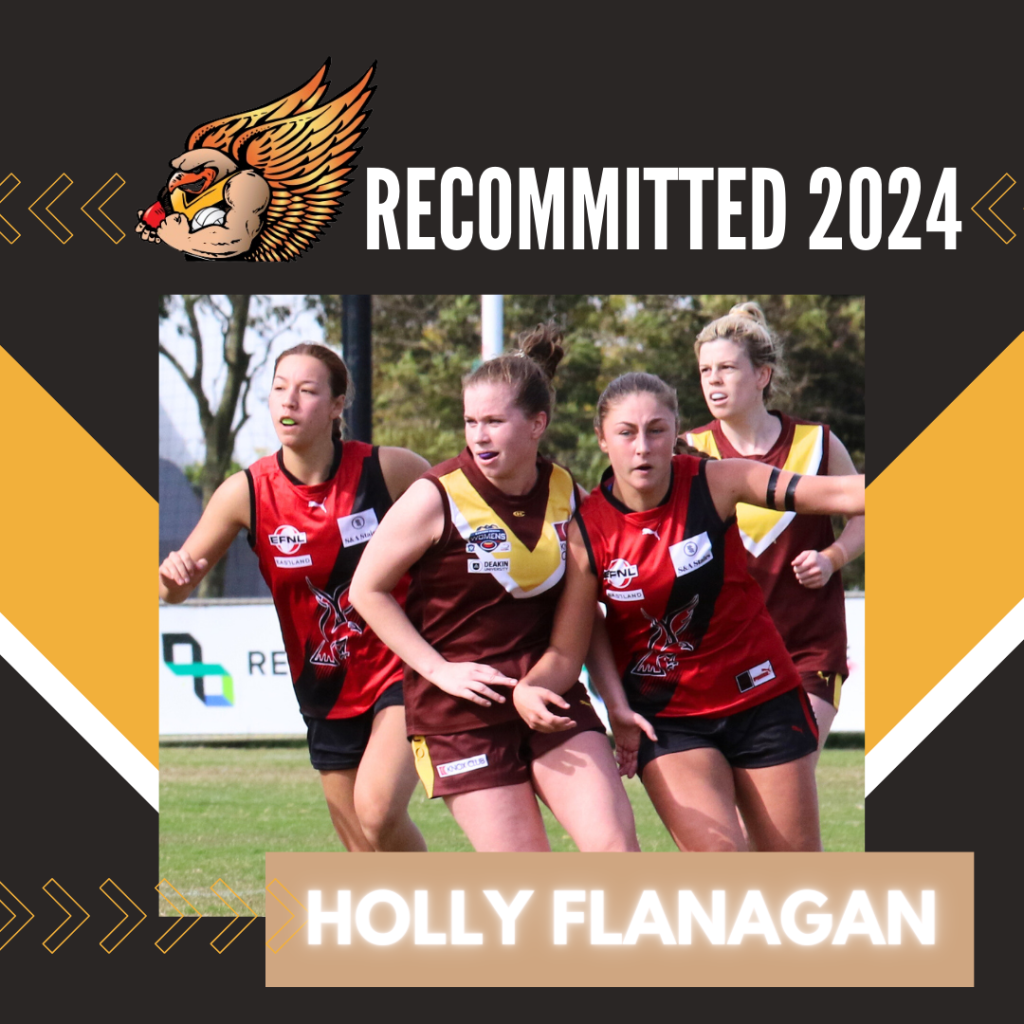 Holly is ready and raring to go for 2024, after finishing her first season with the Hawks in 2023. Playing mostly as a forward and through the midfield Holly showed her skills, footy smarts and ability to find the ball in her 9 games this year. Although her season was interupted with injury, she has quickly established herself as a favourite amongst teammates, and a pivotal player in our Premiership side, and we can't wait to see Holly in action next year!
---