Today the Hawker played the Chirnside Park Football Club, a club that had not won a game this season and in the past couple of weeks has lost a number of senior players.
No one wants to see a side win by 200+ points but from a positive point of view the Hawker never took the foot off the throat of their opposition and the opposition never stopped trying from the first bounce to the final siren. The game was played in good spirits by both sides all day. With the Hawker having 13 individual goal kickers and obviously a very good team performance, this was the Hawkers' biggest win for some time with The Hawker running out winners by 210 points.
I would like to highlight Jess Bolton as it was fitting to see the local champ celebrate his 150th for the Hawker in style. Bolts in my opinion is in the top two players to play for the Hawker over the past fifteen years. Two time Bob Henry Best & Fairest winner & runner up a number of times; five time team of the year for EFL 3rd division. Jess also played a couple of seasons for Casey and East Burwood in his early days which would see his senior game tally up over 220 games. Jess is a long time Boronia Hawker coming through our junior program. He has coached a number of his team mates in juniors a couple of years ago to help align our Junior / Senior pathways. This alignment forms the building blocks to the Club's foundation to build sustained prosperity & success in the future.
Well Done Bolts, A great Hawker.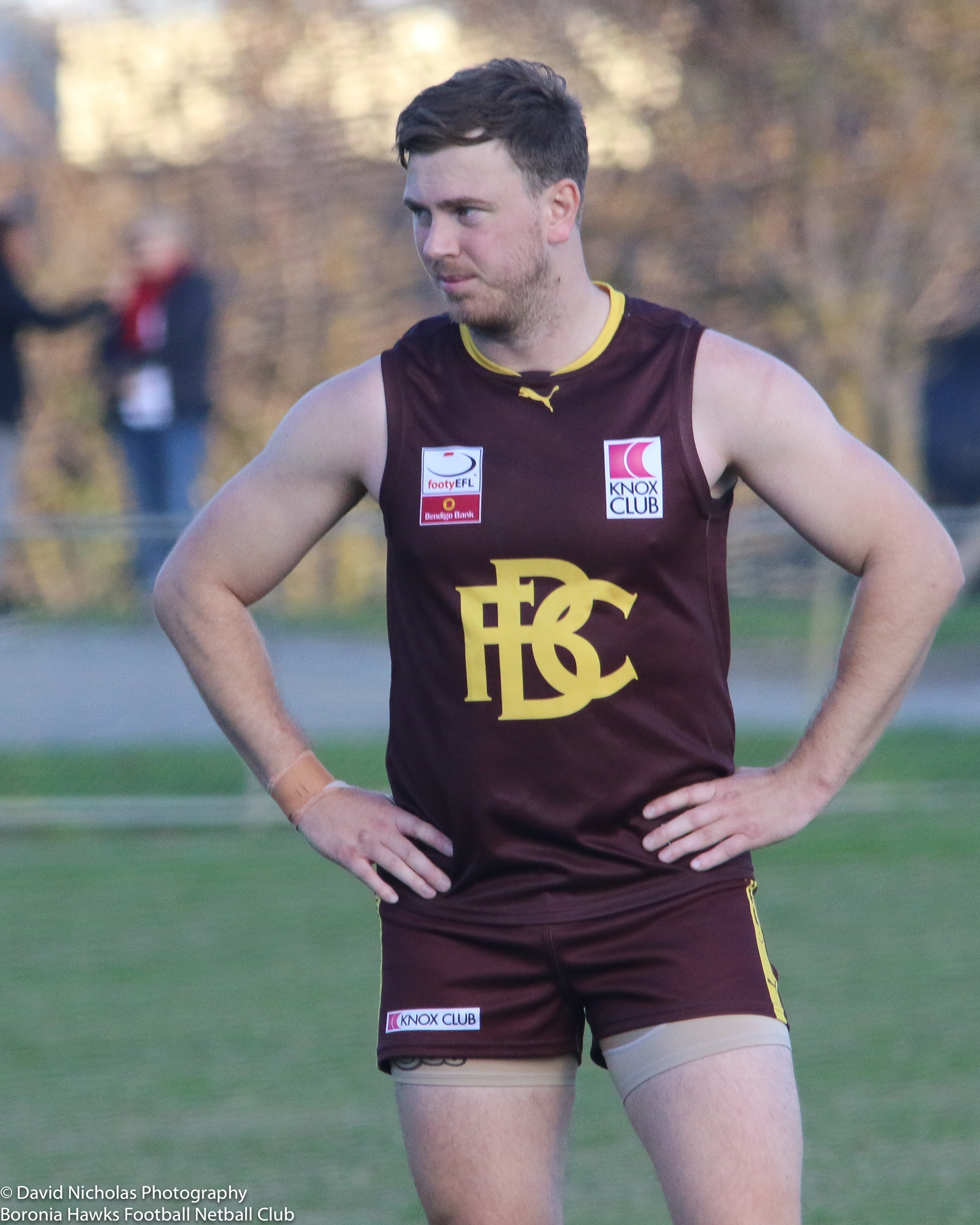 17 rounds down 1 to go, then off to the finals for the first time in a couple of years, the hard work starts this week against the top side.
---
Seniors Scoreboard – presented by Knox Club
Boronia 32.21 213 d Chirnside Park 0.3
Goal Kickers: J. Collins 5, Z. Robinson 5, L. Hannon 5, D. Fairchild 3, R. White 3, B. Robertson 3, C. Burgess 2, J. Godwin, J. Bolton, J. Lake, H. Burgess, M. Buzinskas, H. Chinn
Best Players: J. Collins, L. Hannon, Z. Robinson, J. Godwin, D. Fairchild, H. Burgess.