HAWKS: Boronia Hawks 43 def Blackburn Red 39 (Emily Barrie 31, Mandy Bell 12)
It's fair to say we went into tonight's game a little weary and expecting the worst. Six of our usual players and fill ins were unavailable, leaving us short.
Lucky for us
Sarah
was able to fill in giving us a full team with no subs.
I'd say it was a fairly even and competitive game tonight against Blackburn. We managed to get a pretty good lead by half time, our biggest margin being 10 goals. Our third quarter was less dominant and Blackburn snuck up on us to bring the score back to even. At one stage they even managed to get a 2 goal lead.
Our defence end was on fire tonight. I can not praise Madison Barrie enough for her fantastic efforts, she was definitely a stand out performer for us. Her hard work and pressure ultimately won us the game. The combination of Madison and Sarah Alexander in defence was fantastic tonight, both girls put constant pressure on the Blackburn goalers and got countless turnovers. T onight was the first time these girls have played together, but they looked like seasoned experts in the ring. Even the coach from the opposition had praise for our defence end! Well done girls.
Mandy and Emily were also a great combination for us in goals. Emily Barrie is always a reliable and constantly good player but tonight she stepped it up even more. Emily had no intentions of letting us lose, her aggressive and competitive side came out and she played some of her best netball for the season scoring 31 out of the 43 goals. Mandy Bell (normally in the defence end) showed her versatility in GA. Mandy is super athletic and is a player we can play anywhere and know she will always preform at her best. Ellie Ingwersen's passing into the ring was fantastic, as were her drives down the court. Ellie manages to settle the play at times when we get a little rushed. She's very good at seeing a sneaky pass into a goalers in the ring. Ally Victoria's fitness never lets us down, running 3/4 of the game in centre and Carla Alexander was a great support for the defence end.
It's hard to choose my best tonight as everyone really had to step up and play their best netball and everyone deserves a mention, however Madison totally killed it tonight, great game Mads! We fought hard all the way to the end and took the win 43-39. 1 hour games with no fresh legs at Premier League level is hard work and it was a late game, not finishing until 10:30pm. It was a great game to watch, you girls had me on the edge of my seat. Happy to see you take the win, proving we are a top performing Premier League team. Let's beat Scoresby Swoopers next week to finish the season 3rd.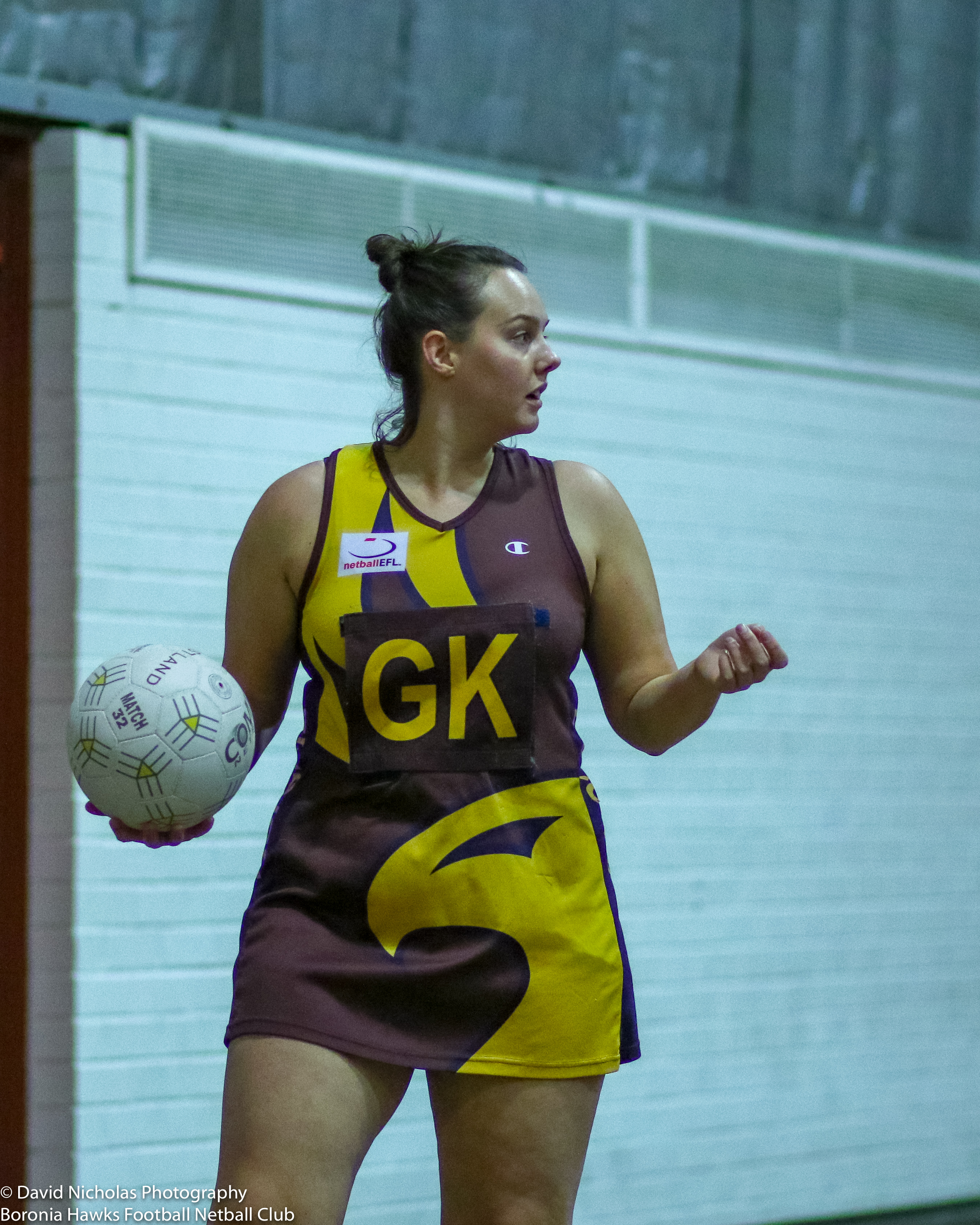 ---
GOLD: Boronia Gold 40 def Ringwood Black 22 (Jess Hall 23, Sarah Grigg 15, Casey Hahn 2).
This week we celebrated Casey Hahn's 60th game with Boronia. Congratulations Casey on such an achievement.
We went into this weeks game thinking it would be a harder game than we've had and the first quarter definitely reflected that with us only up by 2 goals.
Second quarter showed a very different game with Janae, Inga and Ti dominating in defence with Ringwood only managing 2 goals. We took the lead by 9.
In the last 1/2 Ringwood only scored 5 goals a quarter to our 10. Great shooting again by Jess and Sarah. Our whole team is playing so well together, bring on finals!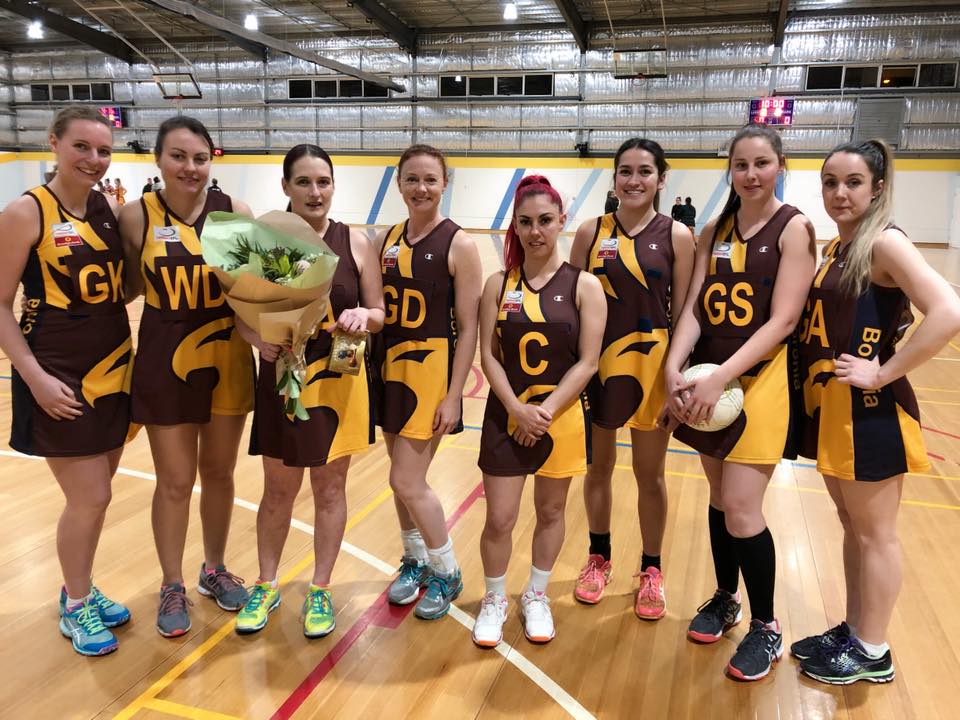 ---
BROWN: Boronia Brown 31 def Belgrave South 11 (Dani Kemp 25, Sherridan Martin 6)
Going into the last round of the season before finals, sitting on top of the ladder and we took on the bottom of the ladder Belgrave South. We had 6 of our original team with one fill in, so no bench or coach!
It wasn't the most skilful of games but it certainly gave our legs a good run, with Dani's shooting accuracy giving us a healthy 10-15 point lead and us maintaining that during the game, it left us room to move with a few sloppy plays and give the mid court a bit of a rest! It was nice to play a clean, fair game, with Belgrave South not playing in normal positions, and giving us a chance play a few of our game plans. With Alex's go go gadget arms, Chelsea's fierce attack on the ball and Loz and Jess' running, it made it easy for us to get the ball down and feed some long lobs across to Dani. A huge thank you to Jess for trekking to Dandenong on a Friday night to fill in – we will see you for 2019 registration!! Now it's on to our finals campaign, firstly taking on Upper Gully on Friday night who are currently sitting second.

---