Boronia Netball Teams for Tonight – presented by G.J. Gardner Homes Australia
Premier Division: Boronia Hawks v Wantirna South at 6:45pm at Knox Regional – Carla Alexander, Jessica Bain, Madison Barrie, Mandy Bell, Rhiannon Crompton, Georgia Himmelreich, Bec Mills, Kellie Newton.
Division 4: Boronia Brown v The Basin Green at 6:30pm at HE Parker – Lizzie Akesson, Zoe Allatson, Alisha Clark, Tessa Evans, Dani Kemp, Courtney Krenn, Darcy Langford, Bree Martin, Ebony Williams.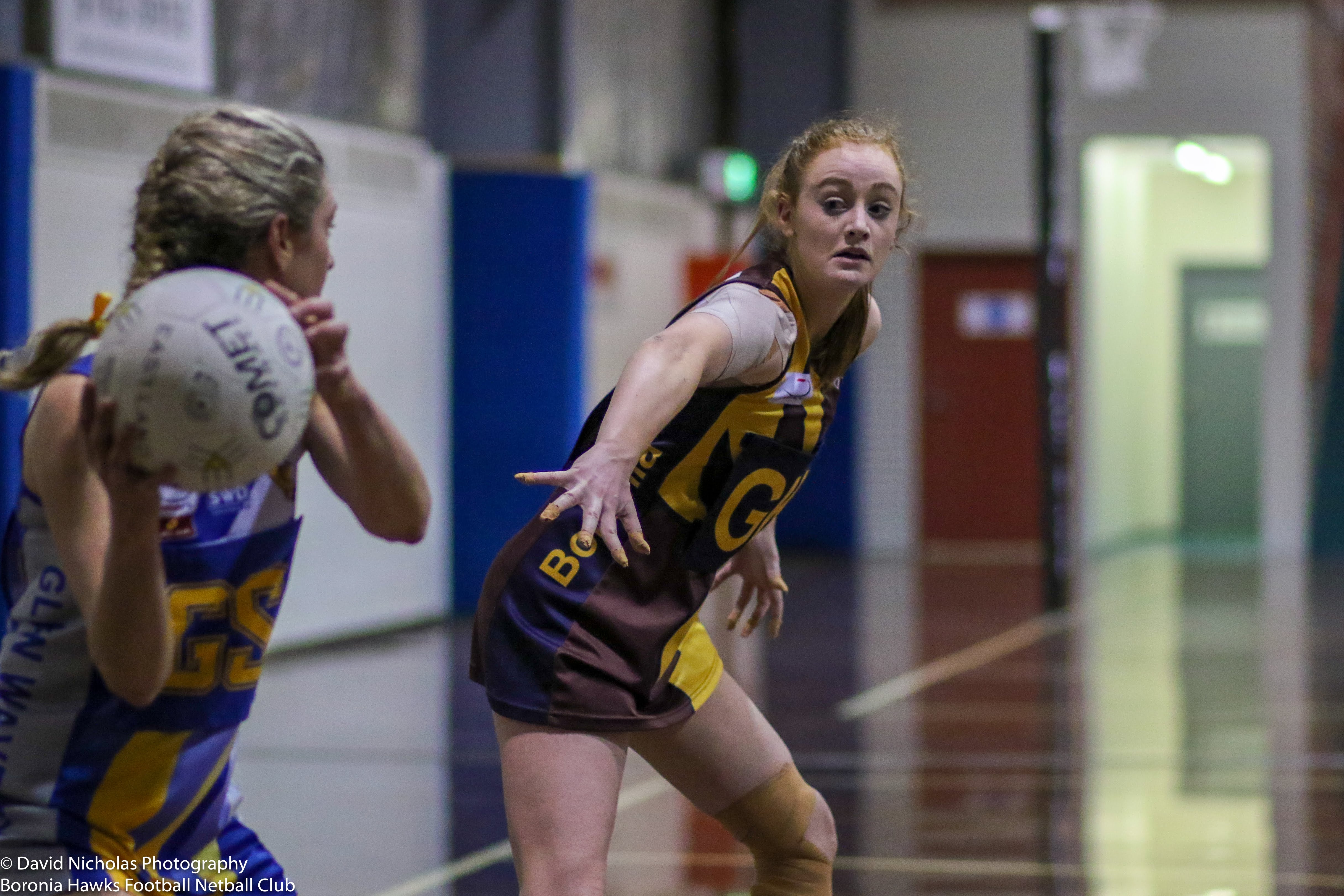 ---
Boronia Hawks Veterans Squad v Noble Park at 2:30pm SUNDAY at CHANDLER PARK – presented by GK Travel + Cruise
To be selected from: D Spence, A Rook, M Clinton, T Vining, C Reid, S Beaton, M James, A McDonald, J Cransfield, D Hansby, J Davis, R Weisner, R Bell, C Krenn, C Joy, G Bell, A Rickerby, S  Lehman, C Aaltonen, B Stewart, L Cook, G Krenn, S O'Reilly, K Wood, M Ryan, S Fischer, D Clancy, L Burnett, G Bertram.