Boronia Hawks has engaged with TD Solutions – Sports Administration and held a very successful workshop last week.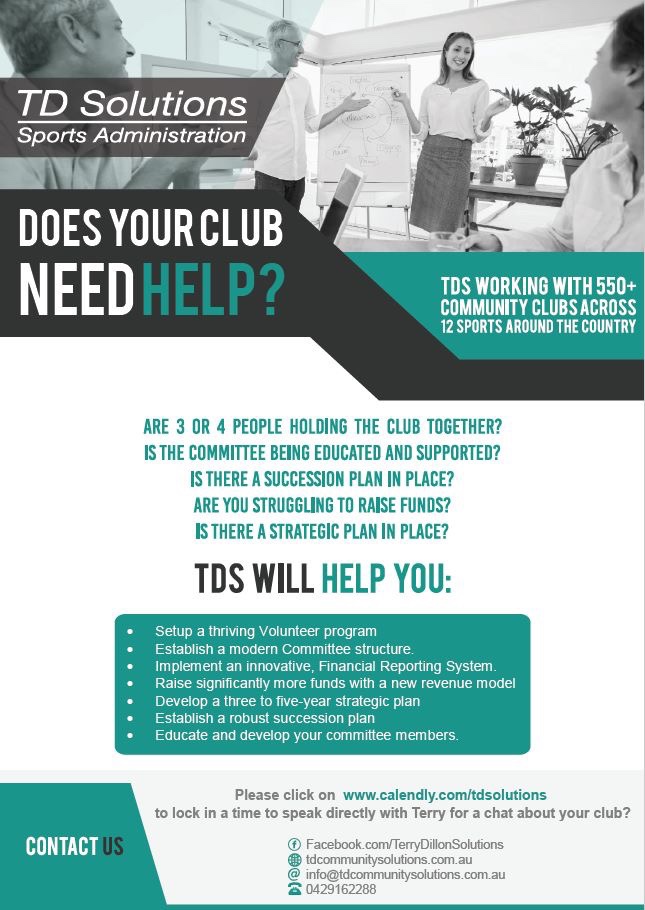 TDS has assisted the Club's Board in the preparation of a "Health Check" which indicated that the Club is in good hands and is well managed.
BUT….. TDS also highlighted the need to share the load and help our volunteers in their efforts to help the Club to prosper and grow. A number of other priorities were identified and the Board and committees are already focused on implementing these initiatives.
Stand by for more exciting announcements and opportunities in the coming weeks! In the meantime, thank you to Terry and the team at TDS!
---