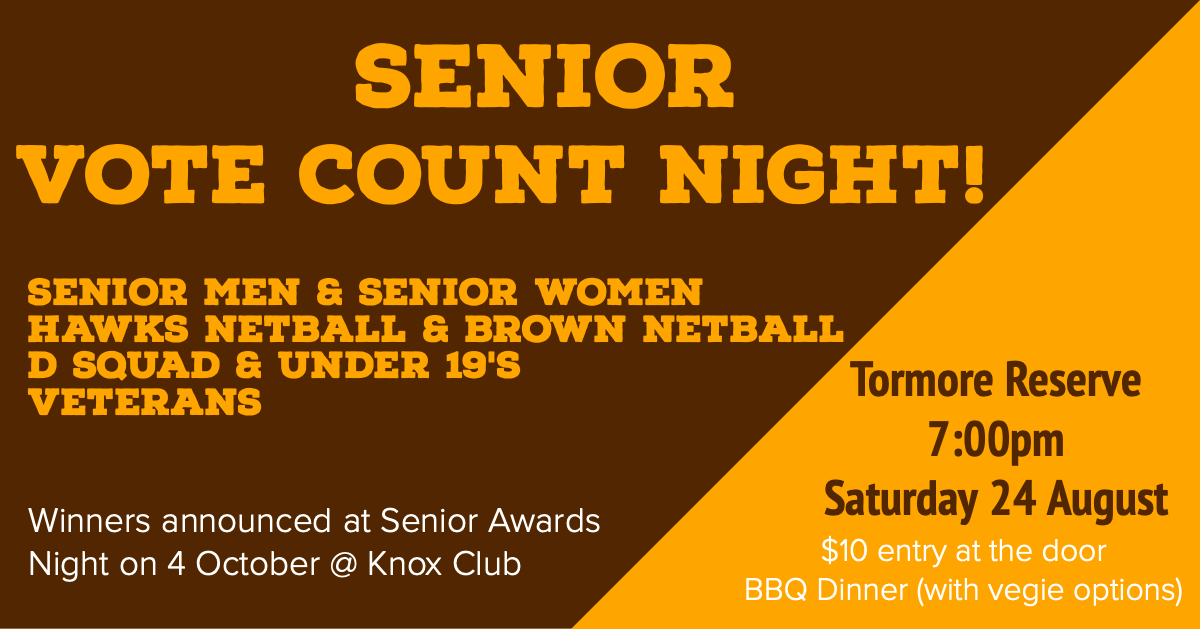 Always a great social evening to end the home and away season!
Votes will be counted LIVE for the Best & Fairest Awards for all our senior teams.
Votes for the last few rounds will not be revealed until the Senior Awards Night on 4 October at the Knox Club, when the winners are announced and the medals given!
$10 entry at the door – BBQ dinner – Jason & Billy's Bar – music!