With possibly the strongest team we have had all year we arrived at Glen Waverley to finals football. Again some of the first faces we noticed were players not playing on the day, a sign of real character. The ground was in good condition; a little hard in the middle but no complaints here. We prepared well and were ready for battle with our opponents.
From the first contest we looked as if we were on. Running in numbers, looking for run-by handballs, spreading, and using the ball well. With our mid field playing strong and smart we could deliver the ball with more purpose to our forwards and give them more opportunity to mark and score. We played the ground well and used the wings to our advantage. The pressure was there from The Basin but we absorbed it and looked after each other. With Allen, Castersen, Heuston, Carodus, Leeson, Warren, Granland, Bruce and Johnson having a stand out first quarter we put ourselves in a strong position.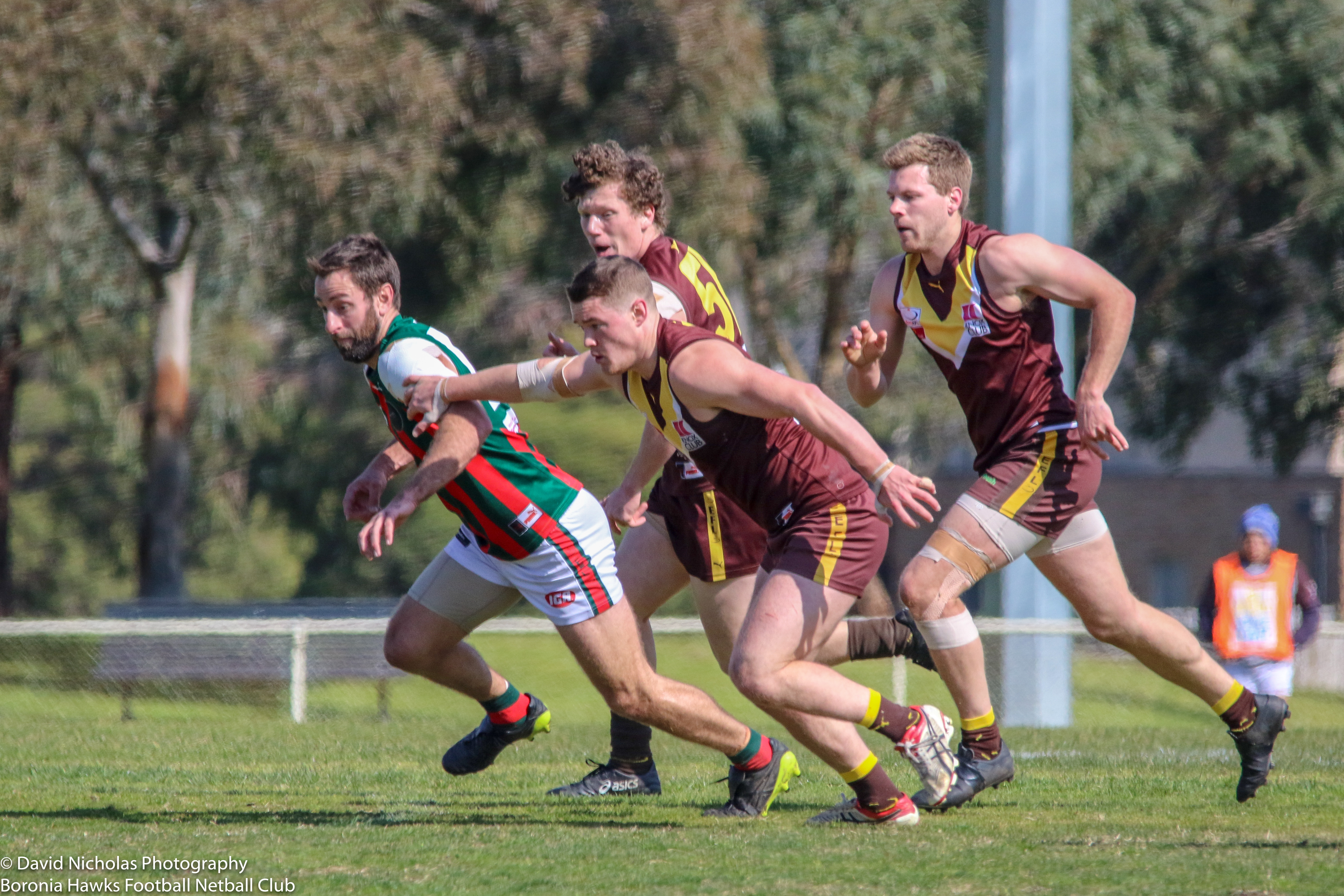 The second was played with great link up football, run off our back line, hard blocks and precise kicks and handballs. We looked fast, if the finals nerves were there it didn't show. With Milde, Migues, Romano, McDonald and the Dowers having good games we won almost all over the ground. Our forwards still had reason to be a little frustrated, none more so than Paterson. We still made it hard for him, and his approach to the contest was admirable, dishing off when he could and kicking a few himself .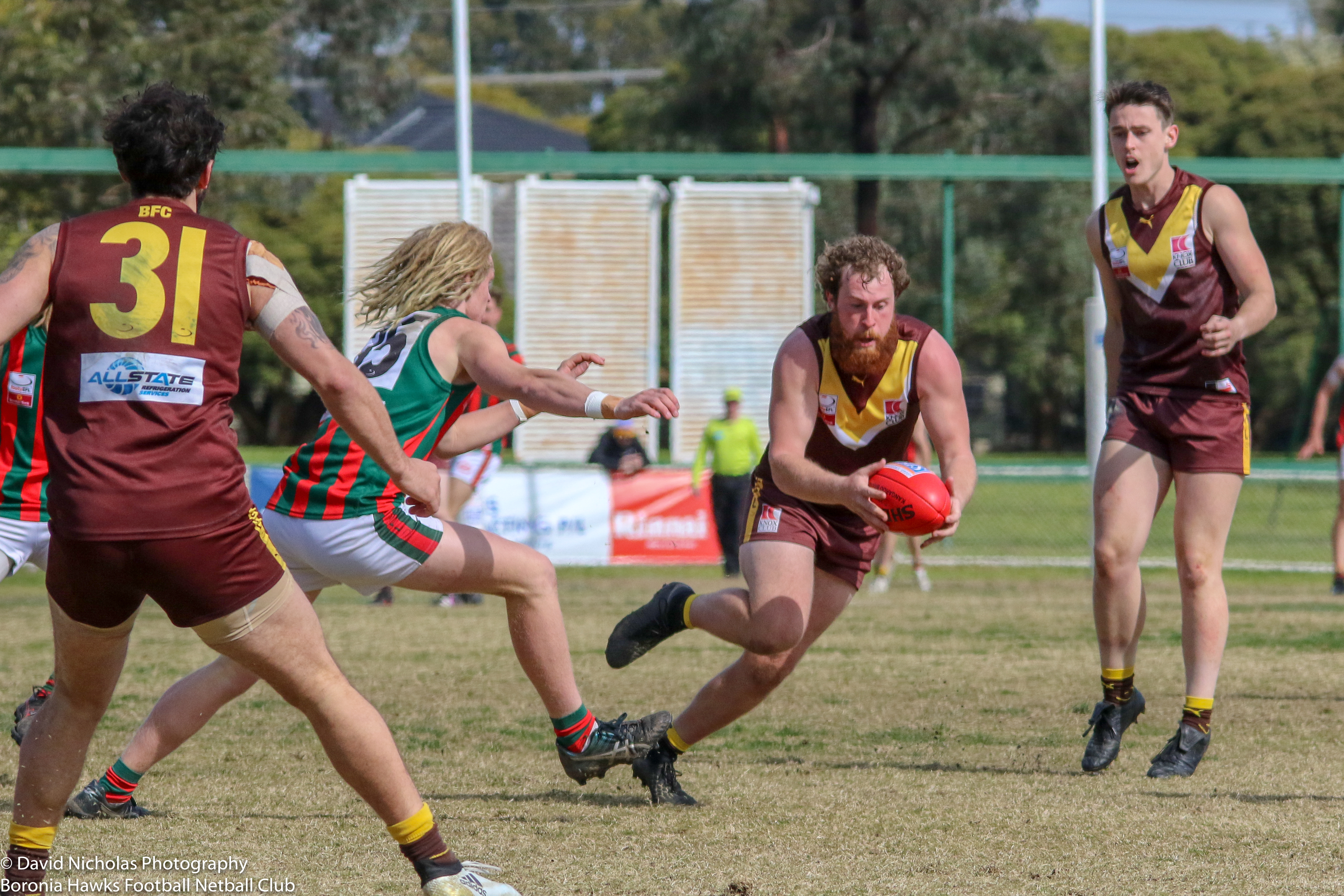 The third term was our best. We really got on top and broke the game open, our defence repelled every forward entry by The Basin and their frustration showed with some undisciplined acts and umpire "bashing" which made us look even better. On the other hand, we did not give away a 25 or back chat the men in green once and we are proud of the way we went about the game on this level.
The final quarter we took our foot off the gas a little and let them get a couple of goals. We responded when we had to, but we must play four full quarters if we are to continue to the final dance and next week against the Gully will be a different style of footy and we must be even better than today.
Selection will again be difficult and players will be disappointed. The Development Squad has a number of purposes through out the season. It is firstly to produce and develop players to play in the senior team; create a conduit for our young players to rise through the ranks; and then be competitive and win through out the season. We have balanced the numbers well this season and we now have a mission to complete, each week is do or die, the players are on track and focused, so let's see where it leads us.
---
Development Squad Scoreboard – presented by Knox Club
Goal Kickers: J. Paterson 3, R. Warren, L. Johnson, J. Purdon, N. Heuston, S. Goldsack.
Best Players: J. Granland, D. Romano, R. Miller, K. Milde, N. Heuston, C. McDonald.