Our Senior Men's and Senior Women's Football Squads are set to resume training next week in strict compliance with COVID-19 protocols for community sport.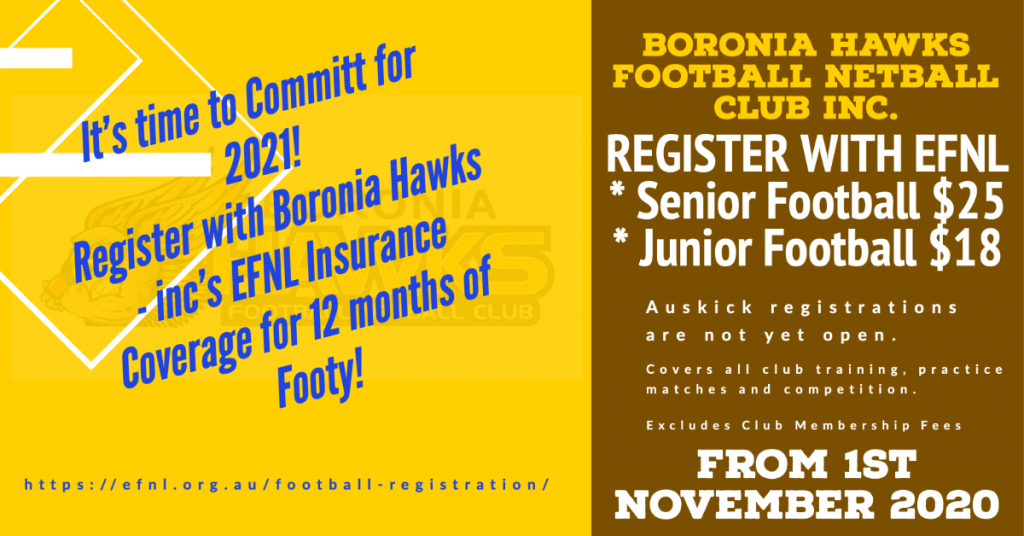 All Men's Under 19's and Under 17's are invited to training and ANY NEW PLAYERS for Men and Women's Footy are VERY WELCOME to join us for a run!
All players are strongly encouraged to register with the EFNL to ensure insurance coverage. Current players should check with the Men's Hub and the Women's FB Group for further details.
Sessions will follow the club's COVID Safe Plan and adhere to guidelines mapped out by AFL Victoria's Return to Train Protocols.
Please direct any enquiries by email to boronia@efnl.org.au or via message to this FB page. Further details of COVID compliance will be shared in a few days. https://efnl.org.au/football-registration/
---