Boronia Hawks are very pleased to announce the results of the 2019 Major Raffle, drawn at the Boronia Hawks Ladies Lunch on Saturday 1 June by Jackson Taylor MP.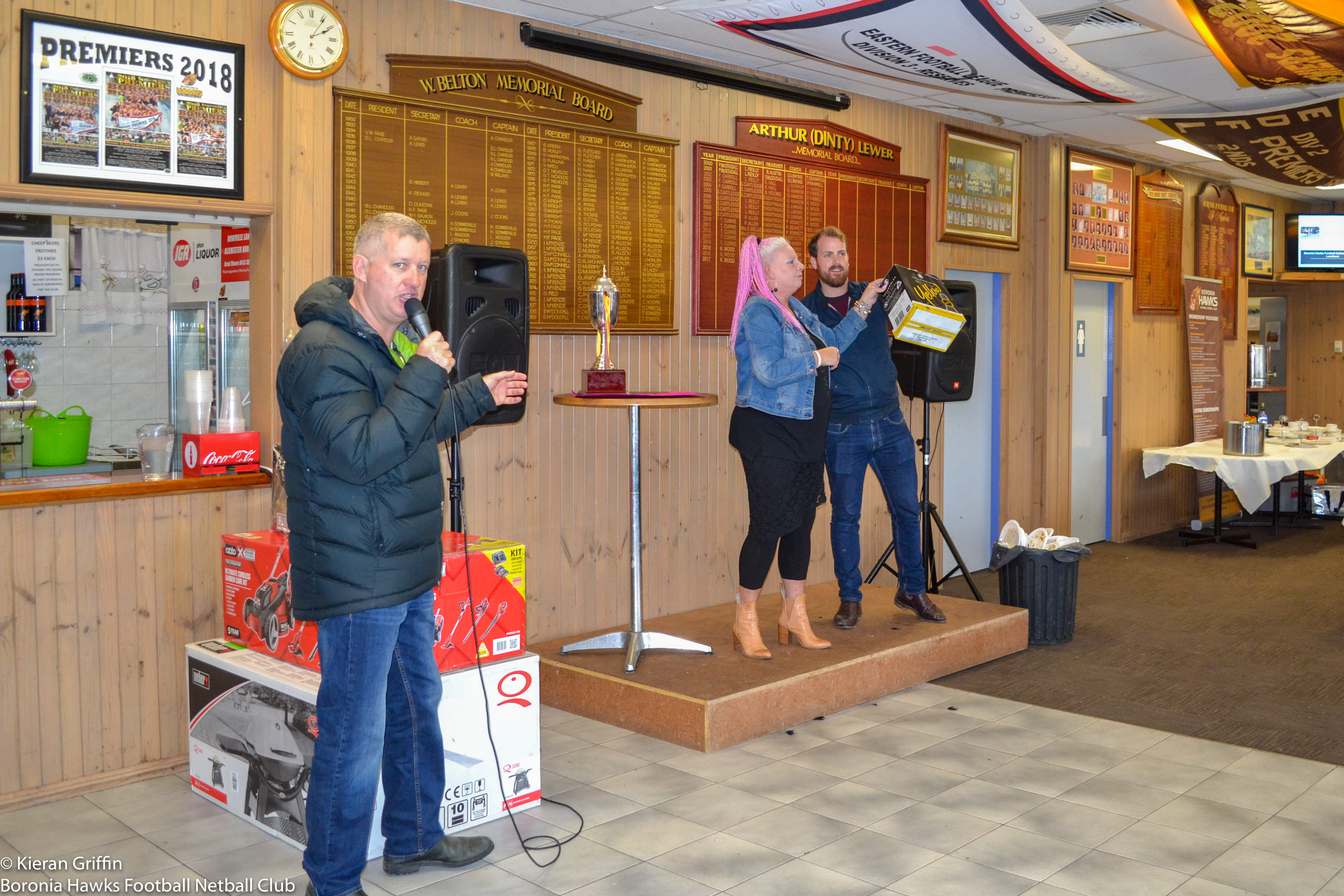 1st Prize: Two Return Tickets to Europe courtesy of Greg Krenn and GK Travel + Cruise was won by Kim Panting one of the players from our Under 16 Girls Team!
2nd Prize: a Weber Family Q BBQ courtesy of Brendan Lee at John Alan Betta Home Living at Knox was won by Bec Moore, not only the parent of Sam from our Under 13 Team, also a major sponsor through GJ Gardner Wantirna South.
3rd Prize: a Rug from Choices Flooring FTG courtesy of Roxanne Moroney was won by Amanda Cellante, captain of our Senior Women's Football Team!
4th Prize: a $500 Rebel Sports Voucher courtesy of Rebel Sport Knox was won by Caitlin "Cotch" Fay from our Senior Women's Football Team!
5th Prize: an Ozito Ultimate 18v Garden Care Kit courtesy of Grant Bartram was won by Rachel Odgers, our Junior Treasurer and parent of junior players Danae and Connor Moon!
6th Prize: a Fitbit Versa courtesy of Rebel Knox was won by Rebecca Anderson from Boronia Dentist one of our valued major sponsors.
7th Prize: Rebel Mega Boom was won by Tyler Dower from our Senior Men's Football Team!
8th Prize: a dozen mixed bottles of Wine donated by the Club was won by Jack R!
---
The Club wishes to thank all our generous sponsors and donors for support of our Major Raffle, which is essential for the successful operation and growth of the Club.
We also thank Greg Hannon, Wayne Preston and especially Samantha Dunkinson for the time and effort they put in to the successful conduct of the 2019 raffle.
Prize winners may contact Samantha Dunkinson or Greg Hannon if they have any queries regarding the collection of their prizes.