Thank you to the volunteers from our Committees, Coaching Team, Playing Groups and Trainer Team who successfully completed a Youth Mental Health First Aid course with Mental Health First Aid Australia.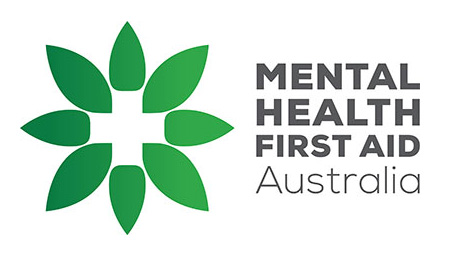 The course covered how to assist adolescents who are developing a mental health problem or in a mental health crisis; where and how to get help; and how to provide first aid in a crisis situation.
With a focus on adolescents, our volunteer team members are available to assist anyone in our Club community including coaches, team managers, parents and players. If you would like to make contact please do so directly or through Kristan Wood (Woody), our Junior President on 0411 605 203 or via email kristan@allstaterefrigeration.com.au
Chloe Timms (Women's Football Squad)
Danny Weston (Junior Coach and Junior Committee Member)
Gen Lyons (Women's Football Squad)
Julie Allen (Player parent, U15 boys)
Lauren Porter (Auskick Assistant Co-ordinator and U9's Team Manager)
Kate Vangeninden (Head Trainer)
Rhiannon Crompton (Women's Football Squad)
Sam Dunkinson (Junior Vice President, Auskick Co-ordinator and Fundraising Committee Member)
Stephen Little (Trainer)
We are very appreciative to the Knox City Council for the Community Development Fund 2020/2021 which funded this training and their ongoing provision of grants to support our Club community.
Thank you to Samantha Dunkinson for coordinating the training dates and requirements with the course provider. Thank you also to Karen Little, our Director, Community and Inclusion for her incredible work as our champion of mental health support within the Club.
---