Boronia Hawks is aiming to introduce new initiatives for our social media platforms and communications strategies for the 2022 season and beyond.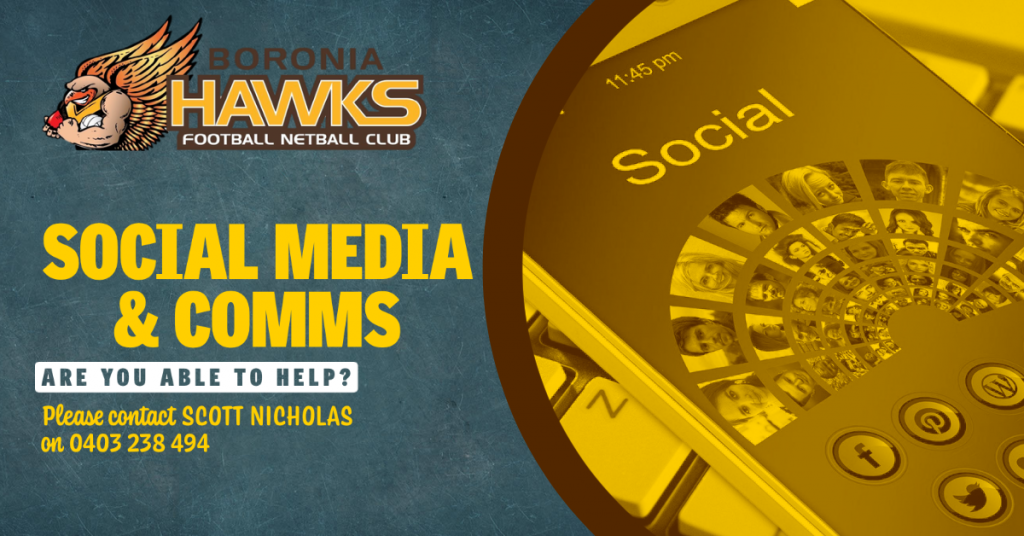 We will be looking at our website and current social media platforms, including Facebook, Instagram, Twitter, Mail Chimp, Tidy HQ, Team App and You Tube.
We would love to hear from any of our members and supporters interested in being involved. Ideally, you will have relevant skills, experience and ideas and will contribute as an active participant in a project team.
Please contact Scott Nicholas on 0403 238 494 if you would like to learn more about this opportunity.
---