Thank you to all of those who took the time to complete our Brand Survey at the end of the 2022 season. The stakeholder survey was in relation to the brand, including the logo, uniform and merchandise colours.
We had a positive level of engagement with approximately 10% of playing members completing the survey, as well as many other stakeholders from across the club.
There were very passionate responses both for and against keeping the logo in its current form and varying opinions about the colours of uniform and off-field items. In the end, it was clear that the logo will remain in its current form.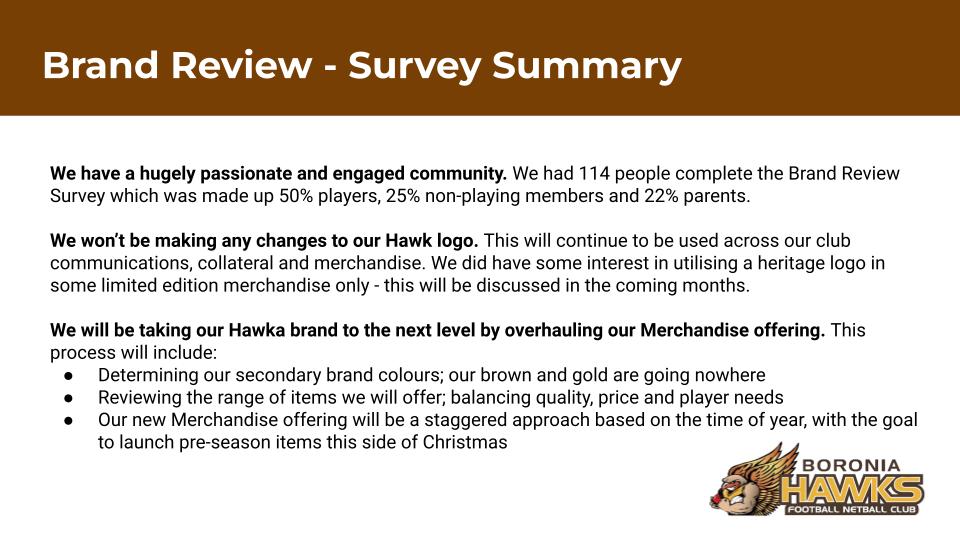 Confirmation of this allows us to push ahead with other projects like refreshing merchandise and the website.
Thank you again to everyone who participated!
---