By Josh Ward
Both Boronia's men's and women's showed plenty of promise last year and have left the faithful down at Tormore Reserve in a positive mood ahead of season 2022.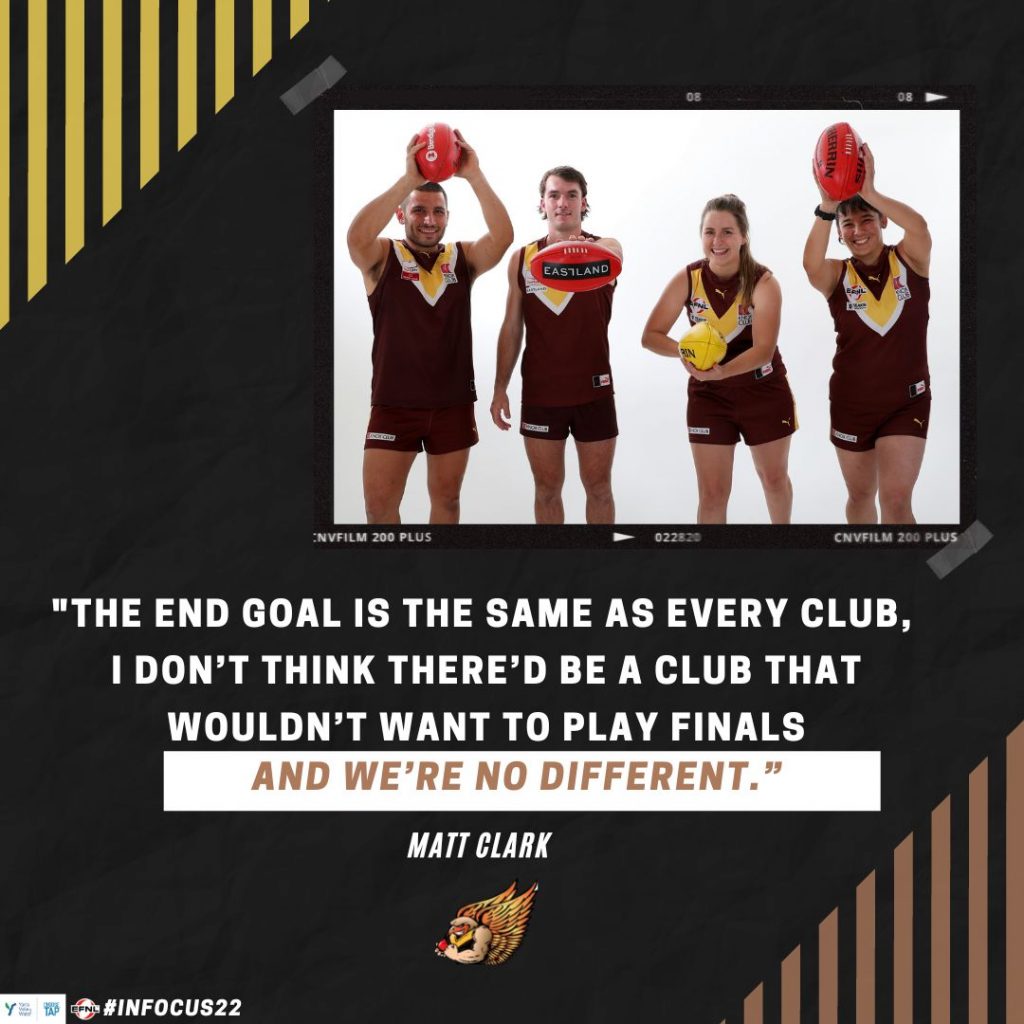 After strong 2018 & 2019 seasons which saw them finish with a premiership and a preliminary final appearance, the Hawks had a drop in form in 2021 and finished fifth with a 7-5 record. They started and ended like a house on fire with two three-game winning streaks. However, it was the middle of the season which let them down, losing all games against the likes of Ringwood, Heathmont, South Belgrave & arch-rival neighbours The Basin.
Senior men's coach Matt Clark told efnl.org.au that preparation is going well ahead of a -hopefully – uninterrupted 2022 season.
"I'm super pleased that we're on track and progressing really well," Clark said.
"The attitude of the guys is back and probably with the knowledge and knowing that there's going to be a full season ahead, certainly giving a lot of renewed energy to the group as well."
There's plenty of familiar faces from recent years at Tormore this year, including Mitch Mellis who returns to his junior club. He comes back having played four games for Williamstown's VFL side as well as five with Premier Division club Vermont last year and with 33 NAB League games plus an Eastern Ranges Best and Fairest award in 2018.
Clark said that Mellis had already made a strong impression as well as brought a higher training standard to Boronia on return to his junior club.
"To get the standard at training that he delivers is incredible. He's not afraid, he's been empowered to talk to the group, make sure that he shares some of his higher-level insights and he's done that really well."
They've also brought back Josh Hannon from Outer East club Upwey-Tecoma, with the ruck-forward having already played 54 games and kicked 59 goals between 2017-2019 with Boronia.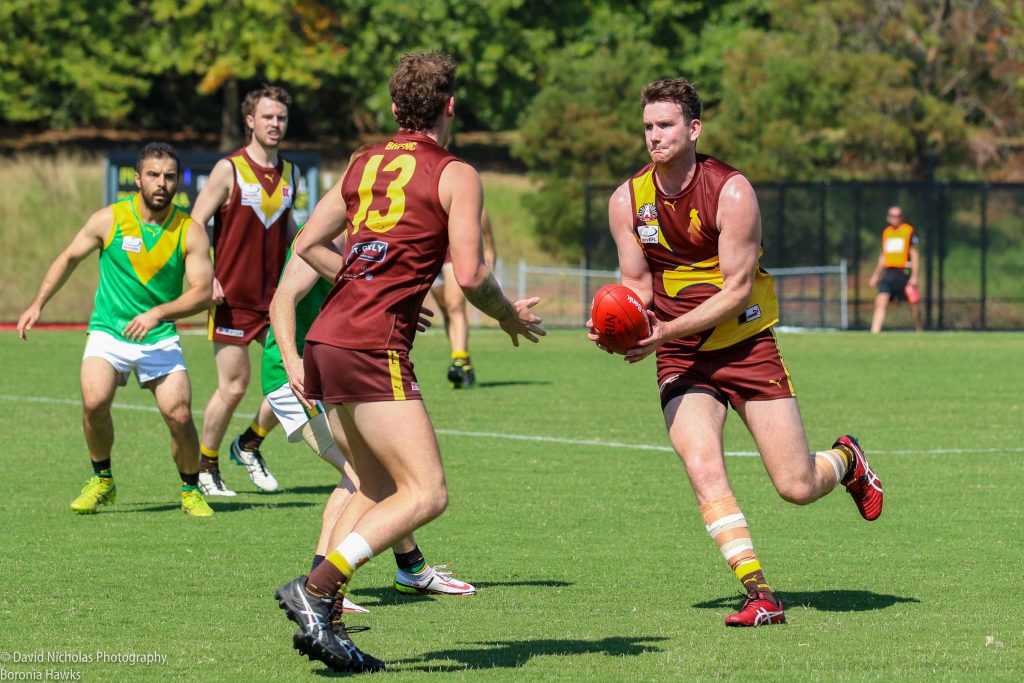 He reunites with brother Luke at Tormore, with Clark also happy that he came back to them.
"He is a very important player as a mobile ruck/forward and will provide us with another good target around the ground and up forward."
"He was a key player in 2018 and 2019 and we are really happy to have him back at the Hawks with his brother Luke."
Boronia have also retained most of their playing list from 2022, but they have lost two legends in Lachlan McKernan and Matt 'Buzz' Buzinskas who have retired from footy.
Clark said that whilst it is sad, they won't be playing anymore, it could be a blessing in disguise for others.
"Their experience and the way they went about football would be a loss at any stage to anyone, although it provides opportunities for others," he said.
"(But) it's certainly going to be sad to not have them both playing every Saturday."
And whilst they won't underestimate how strong each Division Two side is, Clark added that there is a determination among the group to reach their end goal of finals.
"We haven't lost our hunger and appetite to play, and the end goal is the same as every club, I don't think there'd be a club that wouldn't want to play finals and we're no different."
---
The Boronia Women's program though continues to go from strength to strength. Whilst the reserves side finished last with only one win in 2021, the senior's finished fourth in a strong First Division and with a 6-5 record.
Ex-Hawks senior men's star Scott Nicholas will again lead the program, with Nicholas saying to efnl.org.au that everything is looking positive ahead of 2022
"Everyone's just enjoying being back and having some consistency in life and footy," Nicholas said.
They've picked up a few players this offseason, including Crystal Chinn and Christina Lange Portelli from Blackburn. Nicholas added that those girls have brought a bit to the squad so far this offseason.
"Any time you get some really good, strong, experienced players that's great. I think with those two they're really great people and culturally will add a lot to our squad as well and it'll be great for them to share their experiences with our players," he said.
They've retained 90% of their playing group from 2021 for this season, with Nicholas saying they've been mainly focused on retaining that list from last year.
"We're really excited to have retained pretty much all of our playing squad from our two teams last year and we've had quite a few new faces as well come down," he said.
This season the senior side will be playing in the top tier for the first time in the new Premier B Division. Nicholas said that he is excited that they got to compete against the top sides in the EFNL Women's competition.
"We started our program four years ago and we won one game in our first season, and it took us five weeks to score," he said.
"The fact that we're now playing against the best teams in the league only four years later is really exciting."
Nicholas also hopes the side can go well in this new and unknown division.
"We've improved every season we've played and that included moving up divisions," he said.
"We think we've got a really strong and a really connected group of players that for both of our teams we hope to see some improvement again."
---