By: Steve White
2018's triple premiership-winning season was always going to be a hard act to repeat for Boronia.
After a dominant season finishing atop the Division 2 ladder with 13 wins and five losses – marked by a nine-game win streak in the second half of the season – the Hawks went out in straight sets to Ringwood and then eventual-premier Mitcham in a preliminary final upset.
Falling short of the mark was a disappointing end to the season for senior coach Matt Clark, but it has proven to be a great motivating factor for his charges as they prepare for another tilt at the Division 2 premiership in 2020.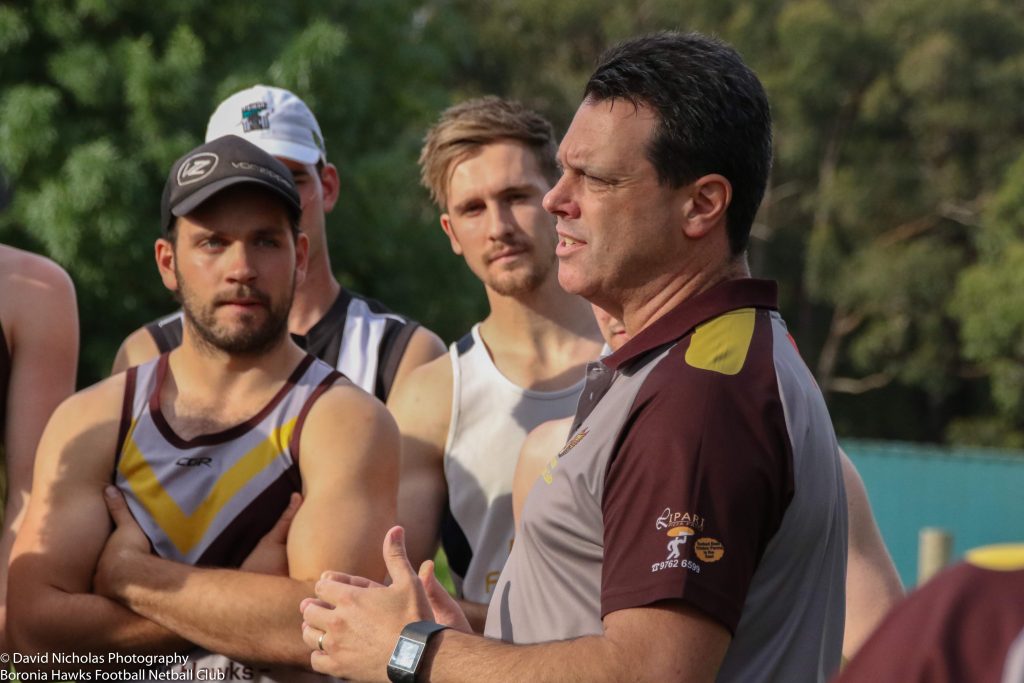 "Our goal for this year is to play finals again. We know from 2018 that we finished third on the ladder and we were able to win it," Clark said.
"Our goal is essentially to win enough games and be consistent enough to get there and we believe our list is as strong as any to compete with anyone at the top end.
"We're a lot fitter and better prepared than we were at the same time last year. We had injuries and a few other things that I think made us a bit underdone going into the start of last season.
"The group is really driven to improve. We've had a few additions in the off-season and we've raised the bar significantly.
"We've got a good amount of internal pressure among the playing group and we're really well placed on the field at the moment."
Boronia's senior list in 2020 is earmarked by a number of major inclusions.
Aside from a swathe of returning faces, including seven players from the 2019 SEN Division 2 Team of the Year, it is punctuated by the acquisition of Taylor Leggate and Sean Young from Wantirna South.
Leggate is a three-time club best and fairest winner at the Devils who passed the 150-game mark with the club in 2019, while Young notched his 100th game respectively.
"Taylor is going to add quality to our midfield and forward line. We're looking for our mids to score a few more goals this year and he's a really high achiever in that area," Clark said.
Joining them is the return of 2018 premiership player Andy Phillips, who spent 2019 concentrating full-time on his studies.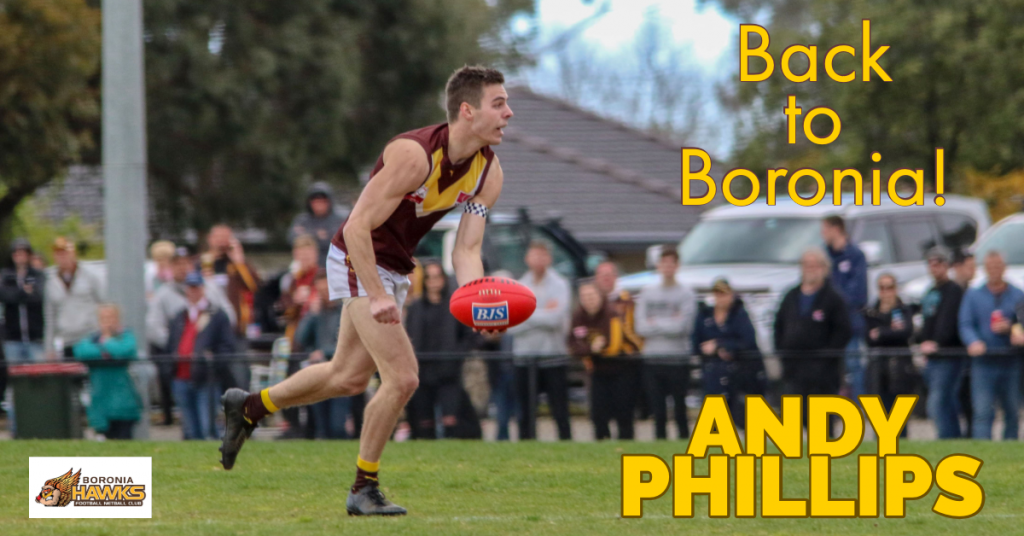 "Andy's elite. He's a key runner for us and plays on the wing and inside mid for us," Clark said.
"We sort of lacked his run and carry last year. He'll be a great addition to the side this year."
Another returning 2018 premiership player, is vice-captain Harry Burgess who has returned from the United States.
"Harry is another key back and leader for us. He can play on talls and mids and is just a really strong, aggressive competitor," Clark said.
"With him and Sean Young down back, it gives us a lot more flexibility to move some guys we had at the back up the field."
The off-season additions at Tormore Reserve are a key part of a long-term plan at the club, to continue to develop its burgeoning core of youth talent.
"Our plan for the last couple of seasons is to develop what we have," Clark said.
"We've got such large numbers in the junior program that have come through and a lot of them have a ton of talent.
"We want to make sure we give them the opportunity to play senior football.
"We're adding in players that will accelerate their development. The average age of our list is around the 21-22 years old mark.
"We played six under-19s last season, with three of them playing in the preliminary final.
"We've also got 14 players from the under-19s last year that have moved into the senior squad this year, so we have really big numbers and really good internal pressure at training."
Boronia has two upcoming practice matches prior to the start of the season, with the first against AFL Outer East side Upwey-Tecoma on March 22, followed by a match-up against Division 1 side Bayswater on March 28.
Clark is looking to use the opportunity to improve on some key areas.
"I think defensively we've been a really good side for a couple of years now and we're looking to work on our movement forward of the ball, so we'll be working on that and making some adjustments."
Also well into preparations for season 2020 is the Hawks' senior women's team.
The ladies finished fourth on the 2019 Deakin University South Division ladder and went down by just two points to Ferntree Gully in the semi-final.
Now in their third season, co-coaches Scott Nicholas and Ray Lacey are looking to develop further success both on and off the field.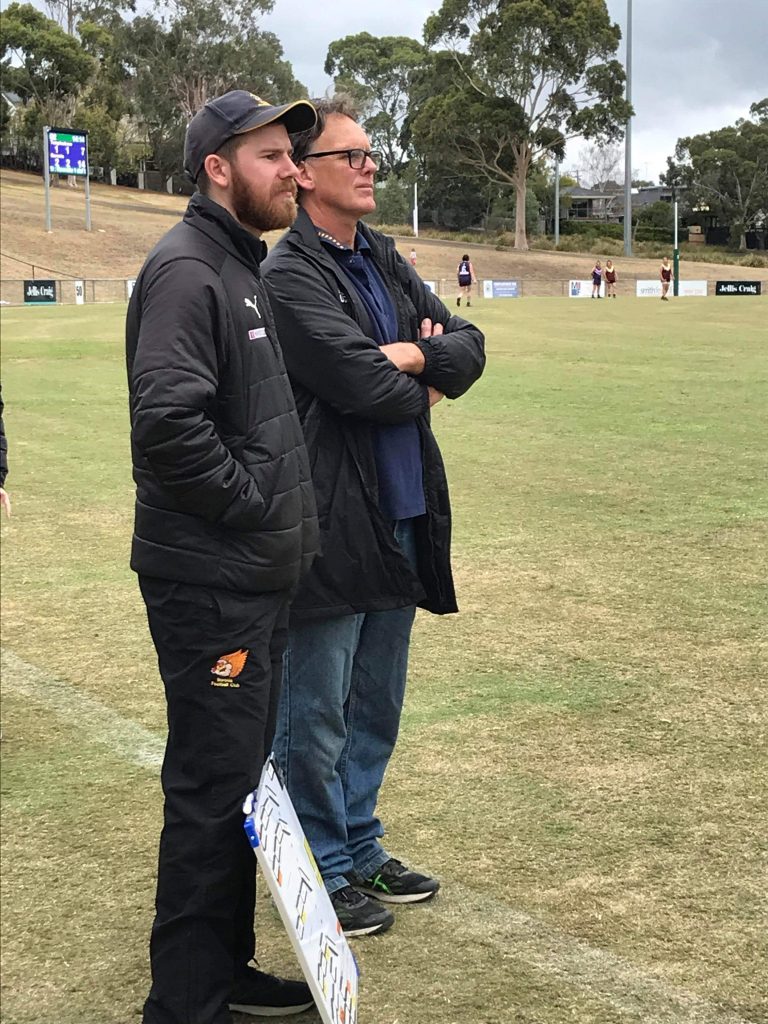 Boronia will field two sides in 2020 – one in Division 1 featuring the top four teams from South Division last season, and a development team playing in Division 3.
"The ultimate goal of our women's program is that we want to develop basic skills but also knowledge of the game and make sure they're having fun," Nicholas said.
"Ultimately we want to help connect them to the footy club. The overall purpose of the program is that we can now give them the opportunity to have a bit more ownership in the club."
"If we can do that and that results in on-field success then that's awesome, but as long as the girls are enjoying themselves and feeling connected to the club then that's ultimately what we're out to do."
There's been some player movements at Boronia this season, with the most notable being 2019 leading goal-kicker Tegan Doran departing Boronia for Upwey-Tecoma.
However, an influx of new faces and some returning players will don the brown and gold this year.
"We've got a couple of players, including two from the leadership group, returning after a year off from having kids and we've got about 15-20 players who are new to the club this year and new to footy," Nicholas said.
"We've got some ex-netballers and basketballers who are training well at the moment."
Among the players to watch at Tormore Reserve this year are 2019 best and fairest Amanda Cellante, Sam Mellis, Kath McMahon, Briar Forrer-Lacey as well as Dakota Walker and Rhianna Little making the transition from junior football to the senior side.
---