Discrimination and Vilification Policy
The Boronia Junior Football Club is committed to fostering and maintaining a sporting environment which promotes understanding, accepts the unique differences of persons affiliated with, or interested in Australian Rules Football and recognises the need to prohibit certain discriminatory or vilifying conduct.
The Eastern Football League have adopted the Discrimination and Vilification Policy which establishes the means of redress for players and officials aggrieved by what they reasonably consider to be vilification or discrimination based on their individuality. We fully support this policy and will ensure that any discriminatory behavior will be referred directly to our Club Vilification Officer Brett Smith for a full investigation.
To watch a video developed by the AFL on this matter click on the URL below:
https://www.youtube.com/watch?v=DOY5sGItcrY
Good Sports Program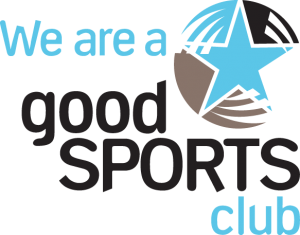 Boronia Junior Football Club has an ongoing commitment to responsible alcohol management and is holds accreditation under the Australian Drug Foundation's Good Sports program. The program provides leadership and support to community sports clubs throughout Australia to manage alcohol responsibly. It aims to help clubs become more viable by creating a safe and friendly environment whilst addressing their duty of care obligations in relation to alcohol consumption. It is the first nationwide alcohol management program of its kind. As part of having Level 3 accreditation, we will implement practices around responsible alcohol management including the development of transport strategies to ensure our members get home safely. Our facilities will be smoke-free and the emphasis on player awards, fundraising, prizes, and functions will not be alcohol. Food will be provided when alcohol is served and we will sell a variety of low and non-alcoholic drinks and all bar staff will be RSA trained.
We are confident our efforts will continue to improve the environment at the Boronia Junior Football Club. We are working to ensure the Club is a great place to participate and socialise for all members of our community.
The Club will be regularly monitored to ensure we comply with the program. It is the responsibility of all our members to make sure we do the right thing when drinking and enjoying ourselves.
The Good Sports program is run in Victoria by the Australian Drug Foundation (ADF) and is supported by VicHealth, TAC, Department of Health (Vic) and the Department of Health and Ageing.
For more information about the program contact the committee.