Boronia Veterans are aiming to run three fundraisers and would love all their players and club supporters to get on board to show their team and community spirit.
Big Dave Clancy has a mate affected by bushfires in Mallacoota and needs to raise funds to get him an e bike so he can get to work 5km out of town. Stay tuned for more details on this.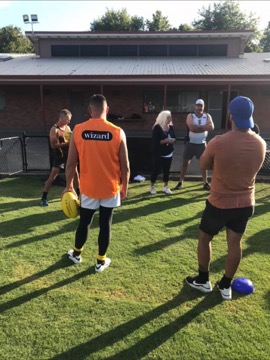 Geoff Bell is participating in the Knox Relay for Life 24hr walking challenge and need numbers for this if we can. He set up a page on Facebook if people are interested in supporting this great cause. All you need to do is buy a shirt for $50 and that is the donation, and then join in the walk in maybe 1 or 2 hour shifts. All funds raised go to a good cause for the Cancer Council and we have all been touched by this in some way.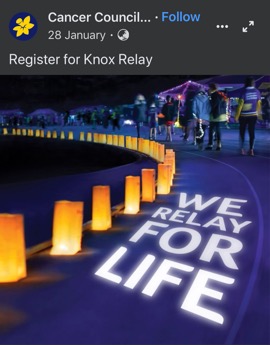 Lastly, Michael Papworth is shaving off his beard (it's slowing him down) for another great cause at the The Public Brewery in Croydon. More details to come soon.
These are all great causes and it would be good to see all Vets and supporters getting involved. As we all know, it's swings and roundabouts, where one day you may need help in something and where we all band together!