The sensational 2019 Player Auction is on this Thursday night at the Club's Season Launch.  Bid for your favourite players either by yourself, or form a syndicate to go for the high price groups!  You are then eligible to win prizes when any one of the players in your group is named as BOG for their team in each round.
There are great prizes each week based on the offical Best on Ground (BOG) for each senior football team in every round they play, excluding finals.  (BOG doesn't really work for netball unfortunately).
Senior Men's BOG $100 prize per match.
Men's Development Squad BOG $ 50 prize per match.
Under 19' Men BOG $30 prize per match.
Senior Womens BOG $30 prize per match.
Veteran Men BOG $30 prize per match.
Keep an eye on Facebook for the BOG's to be named each week.  Payments can be collected at the Club from Andrea on Thursday nights from 7:00pm following each round of matches.
---
GROUP 1      "THE CLUB FAVOURITES"
Nathan Allen

: tough , inside mid with guts and determination.

Sean Bell: 

fastest player we have. Added 5 kg's of muscle–big year ahead!

Jess Buzinskas

:  ERWFL Team of the Year in 2018.  Tough midfielder who wins plenty of her own ball with elite tackling and defensive pressure.

Brody Aughterson

: A versatile and elusive player who can play forward or back. He is very clean when picking the ball up on ground level and is a proven BOG performer when he's at his best.

Josh Baker

: Bakes had a huge year in 2018 and is a genuine talent. Redefining the key forward role with his tackling pressure, this bloke has explosive pace and the ability to kick a bag of goal each week.

Jacqui Phillips:

First year of football, good skills and consistent on the track.

Lina Kabris

: Played mostly on the wing last year but will spend time up forward. Good in contested situations and great mark on the lead.

Colin Krenn: EFL Life member – enough said.
Greg Hall: tough as nails.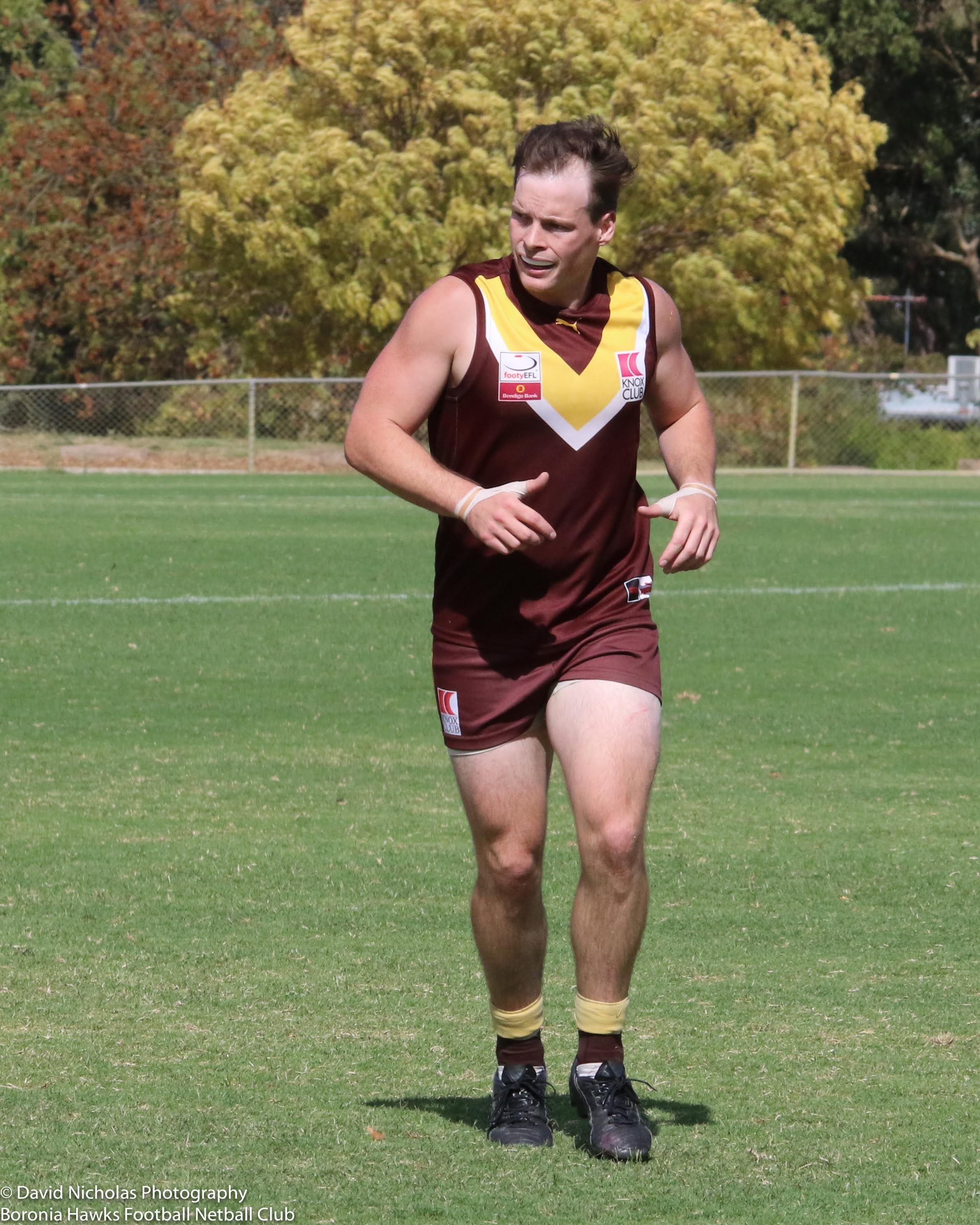 ---
GROUP  2    "THE VOTE GETTERS"
Jess Bolton

-: club superstar, prolific vote winner!

Braydon Bowes: 

tough, fearless and major ball winner.

Hayden Betts: 

versatile, could play in many positions.

Will Morrison: 

A natural born leader with a booming left boot. He has not missed a session throughout preseason and looks set to have a massive year in 2019. A worthy investment!

Brad Bishop: 

quick winger, can play.

Ben Anderson: 

A traditional key forward who transitioned into the Ruck in 2018. This move effectively allowed us to have an extra midfielder as he destroyed the opposition all over the ground.

Jasmine Lacey

: Continues to get better and has great hands and great foot skills. Can play forward but will spend time up the ground as well.

Darcy Langford:

Spent time on the wing last season but expect her to play up forward more. Good skills and has had a great preseason.

Tessa Evans

: New to footy but has had a great preseason and will transition from netball with ease.

Leigh Burnett:  Lethal is the word.
Macey Ryan:  Has the ball on a string.
---
GROUP 3    "THE VET CERTS"
Corey Burgess: 

this bloke can play anywhere, talent to burn.

Matt Buzz Buzinskas

: inside mid, experienced and hard as nails.

Bailey Campbell: 

"Cambo" lives and breathes footy and his output reflects his passion. His left foot kick is absolute silk. Combining that with his leadership, fitness and game sense makes Cambo a hot prospect in 2019.

Hayden Coles: 

A new player to the club in 2019, Hayden has quickly settled in and is already showing impressive signs as a useful mid-sized defender. He plays with poise and will certainly be an asset to his team.

Zack Brasher: 

dashing forward, quick and agile.

Amanda Cellante

: Runner Up Best and Fairest playing in the middle and across half back. She's a great leader, can find the footy and runs all day.

Lachie Wright: 

Don't let his boy band good looks and small stature fool you – this bloke is fearless! Another U17 player in 2018 who played in the U19 premiership, "Wrighty" is fit, skillful and a tackling machine. Buy, Buy, Buy!

Kristan Wood: A club icon with steely determination on-field and off.
Greg Krenn:

a bloke named "Hollywood" just has to perform on the big stage.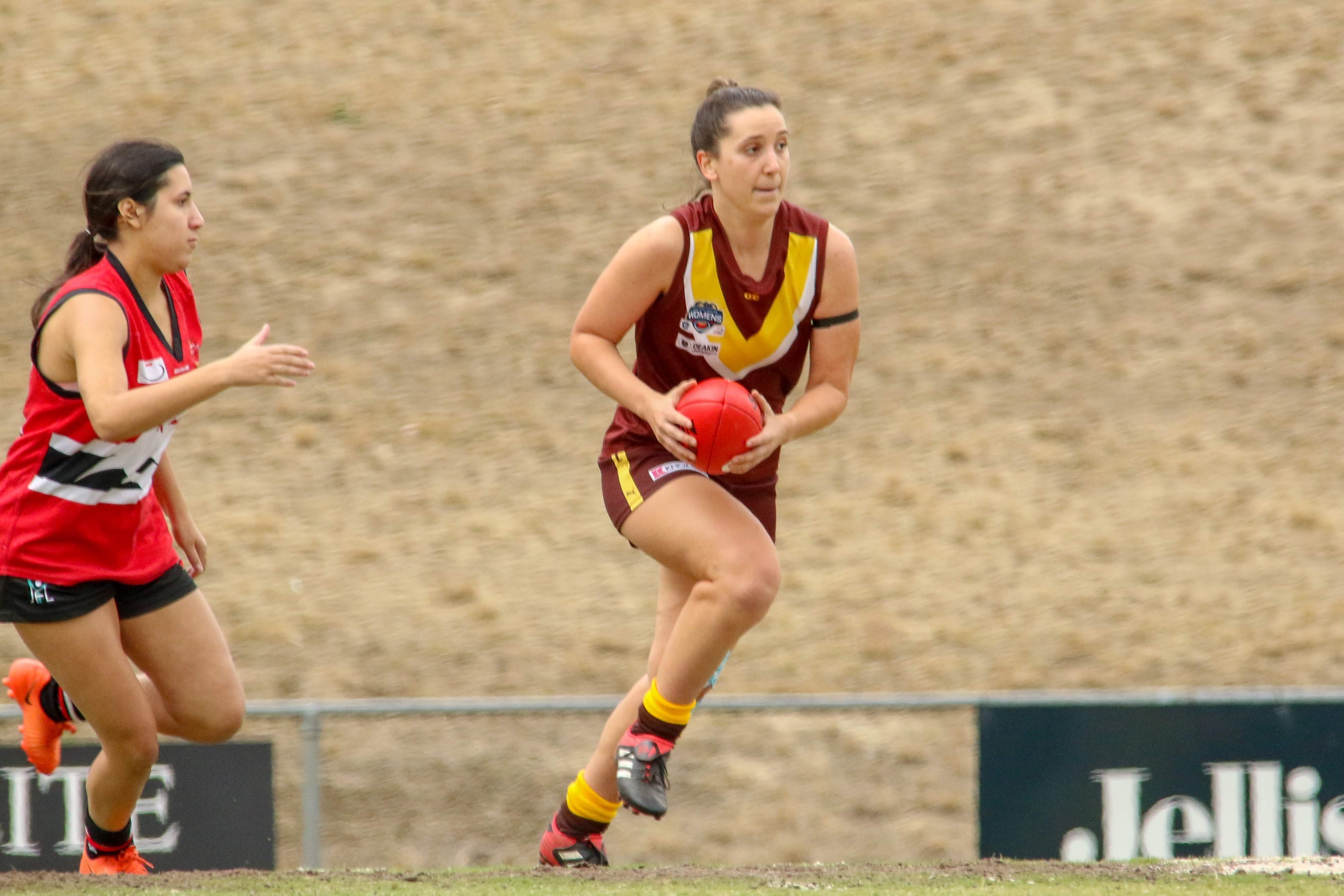 ---
GROUP 4     "THE YOUNG STARS"
Josh Hannon: 

Big Sexy can play anywhere and a great ball user for a big guy!

Harvey Chinn: 

young up and coming star. Great big game player too!

Jake Mellis

: The 2018 Best & Fairest winner is the whole package. He typically plays his best footy as a dominant midfielder, resembling Luke Hannon with his ability to win the footy overhead and on ground level. Must buy!

Jacob Delrayne: 

Returning after a season off in 2018, "Del" has already proven that he has barely missed a beat. A genuine classy midfielder who won the Under 17s B&F as a bottom age player and narrowly missed the back to back in 2017.

Harry Fewson:  

The 2018 Runners Up Best & Fairest is set to have another huge year. He is a versatile player who puts his body on the line every week, whilst proving he knows how to put the ball through the big sticks in clutch situations.

Bec Allen

: Gun netballer and showed the same on the footy field last season. Can play inside or outside with great skills and attack on the ball. Great leader.

Tegan Doran

: Elusive, great skills and knows how to kick a goal. Very impressive in the midfield and across half forward expect her to have a huge year.

Leigh Cook:  a good driver in heavy traffic.
Bruce Stewart: versatile big man who will run all day.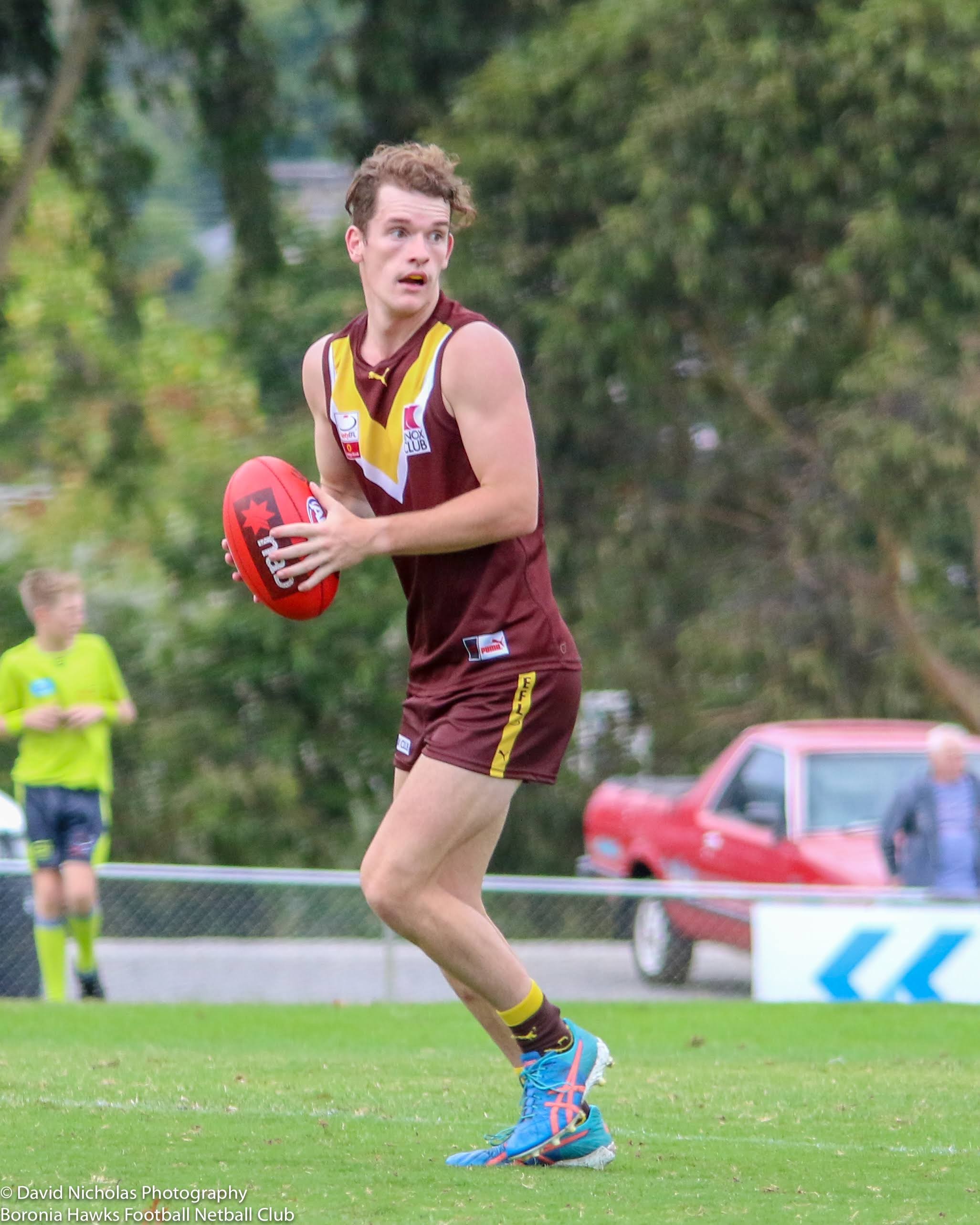 ---
GROUP 5       "VALUE ADDED"
Jayden Collins: 

Former Vic Metro centre half back! Could be playing AFL!

Tyler Steele: A

great young ruckman–such a big future!

Mitch Mellis: 

Currently playing for Eastern Ranges in the NAB League, Mitch has done it all as a junior footballer. If we're lucky, he might pop up in the Hawka jumper this year and if he does, good luck to whoever has to play on him.

James Hoffman: 

"Hoff" is an impressive talent who runs as often as he talks. You'll often find him rebounding off half back, although he doesn't mind the odd midfield and forward line gig. Great overhead mark and born leader.

Brett Casterson: 

Mr Ball Winner!  Talent to burn, massive vote winner!

Trent Mellis: 

The Most Improved player in 2018 is full of confidence and ready to evolve his game further as a top age player.  At his best, Trent is an elite runner who reads the play to intercept opposition attack and rebounds effectively.

Brynie Kinnif

f: Limited preseason due to injury but great skills and sense around goals.

Simon Lehman: always in the action, hungry for the footy.
Brent Wiesner:  pure silk.  Opponents stand back and admire the skills.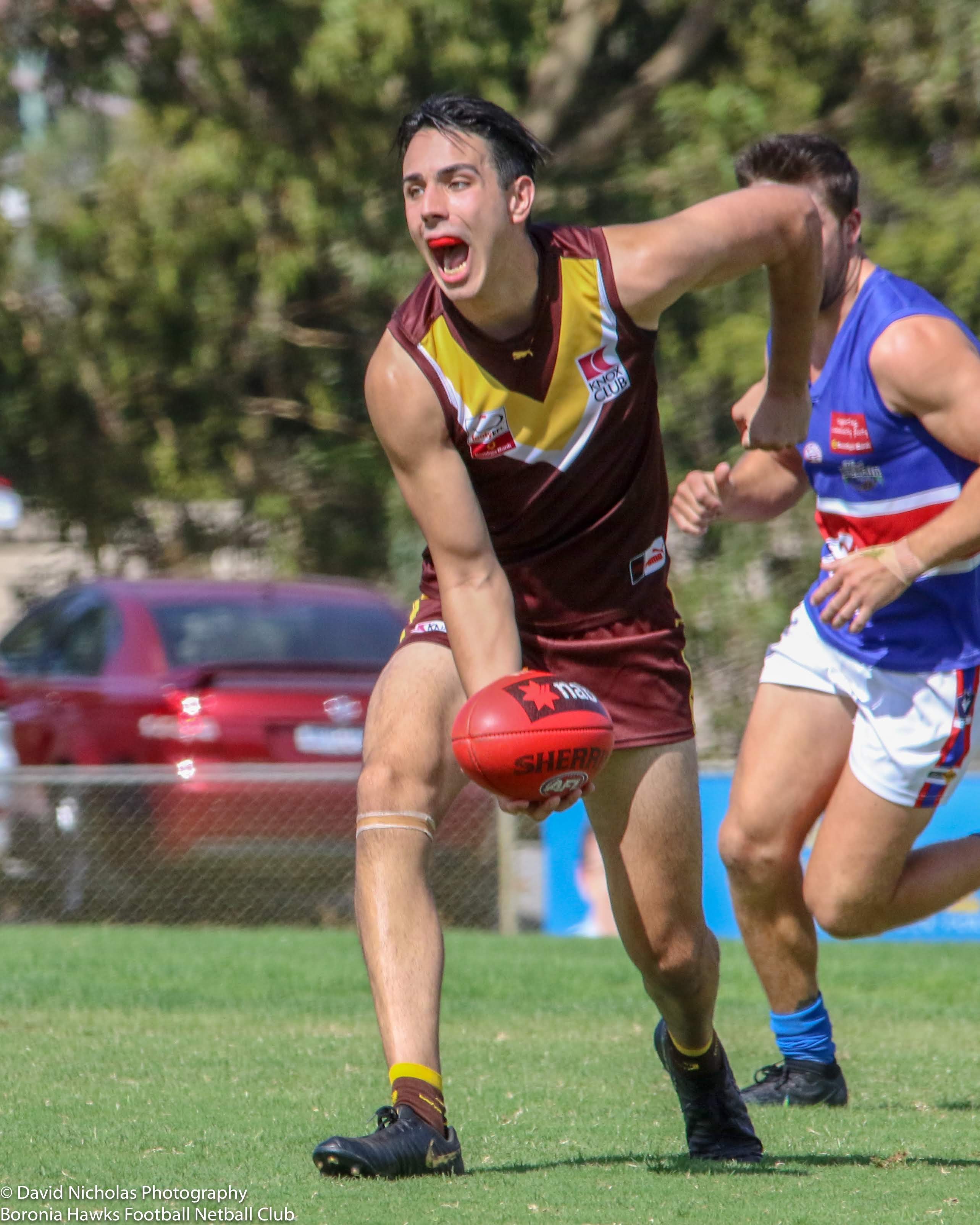 ---
GROUP 6    "BILLYS BOYS"
Luke Hannon: 

two times Bob Henry Medallist, but still not as good as his dad!

Dylan Dower: 

tough inside mid, could be a 200 game player.

Jack Rule

: This son of a gun is new to the club in 2019 and is already proving to be an extraordinary recruit. A classy midfielder type who will be unstoppable as soon as he finds his feet in a new side.

Dale Collins

: Tough Half back Flanker, occasionally at odds with the Tribunal.

Nick Smith

: Recruited from Knox, Nick comes to the Hawka with high prospects. He analyses the game and follows up with quality skills and pressure. It won't be long before you hear his name being mentioned for all the right reasons.

Phoebe Lacey

: One of our most consistent players in 2018 at full back, tough and can win the ball in the air or on the ground. Last name says it all.

Jason Davis:  key forward for the Vets.  Tireless worker for the club and looking super fit.
Big Billy Notley:  equally at home behind the bar or in the thick of the on-field action.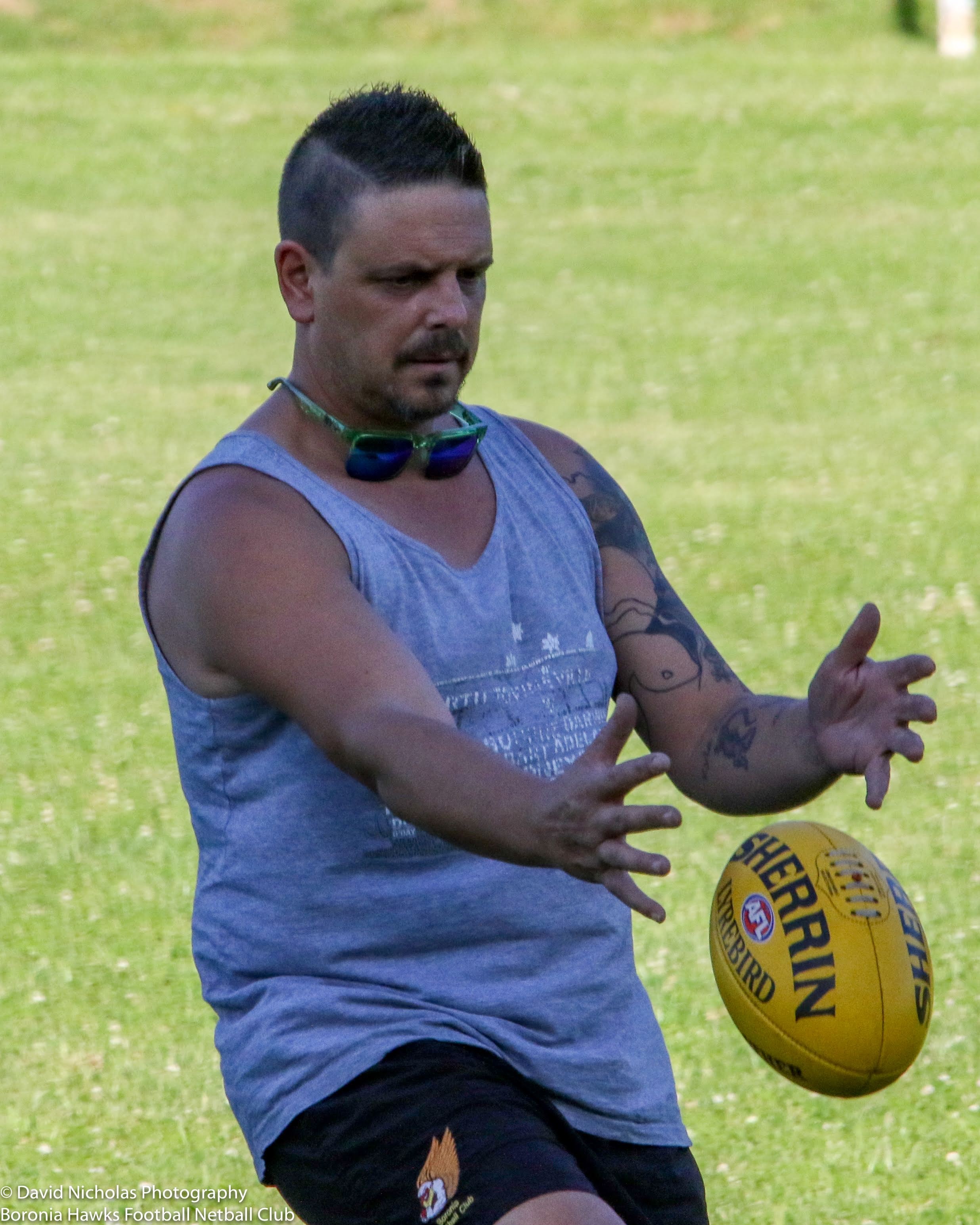 ---
GROUP 7  "OPTION CITY"
Damon Fairchild: after watching his grand final performance, will be a star!
Matt "G" Geraghty: 

protects team mates, big bodied mid, ball magnet.

Ryan Williams: T

he easiest way to describe this unique talent is that he is a younger version of Andy Phillips. His blistering pace and hunger for the footy makes him a nightmare for the opposition to shutdown.

Josh Collins

: fast , fit and can really find the ball.

Alix Penny

: Great skills and has come a long way since the end of last season. One to watch at social functions throughout the year.

Cody Eccles: 

A larger than life character who plays footy with the same flare. Another deceptive left footer who always manages to find space, whilst not being afraid to win a hard ball. Keep an eye on this one!

Julia Bartoli:

Impressed during preseason, hard at it and good skills. Expect to see Julia up forward and in the midfield.

Chloe Timms:

Has improved almost every facet of her game since last year. Great tap work in the ruck and on her day will dominate games.

Matt James: this bloke is almost too fit and too good for the Vets!  Votes galore.
---
GROUP 8     "CAN'T CATCH A HARE"!
Jack Hare

: a freak!  Say no more!

Luke Hare

: super skilled and talented like his younger brother!

Mason Green: 

This zippy youngster is electrifying to watch. He attacks hard as the ball moves forward and hunts opposition with his lightning speed. "Minty" has huge potential – big buckets at full forward, huge future

!

Tyler Dower: key forward or key defender, he can win votes at either end.
Demi Thomas

: Consistent performer, great skills and can run all day. Will be heading overseas in July but will perform before then and get plenty of votes.

Stacey Ponton:

The Pont came to the club last season but put together one of the cleanest best on ground performances of the year. Great skills, great hands and always in the right position.

Sarah Coates

: New to football but has shown some great signs in preseason. Good hands and will keep getting better as the year goes on.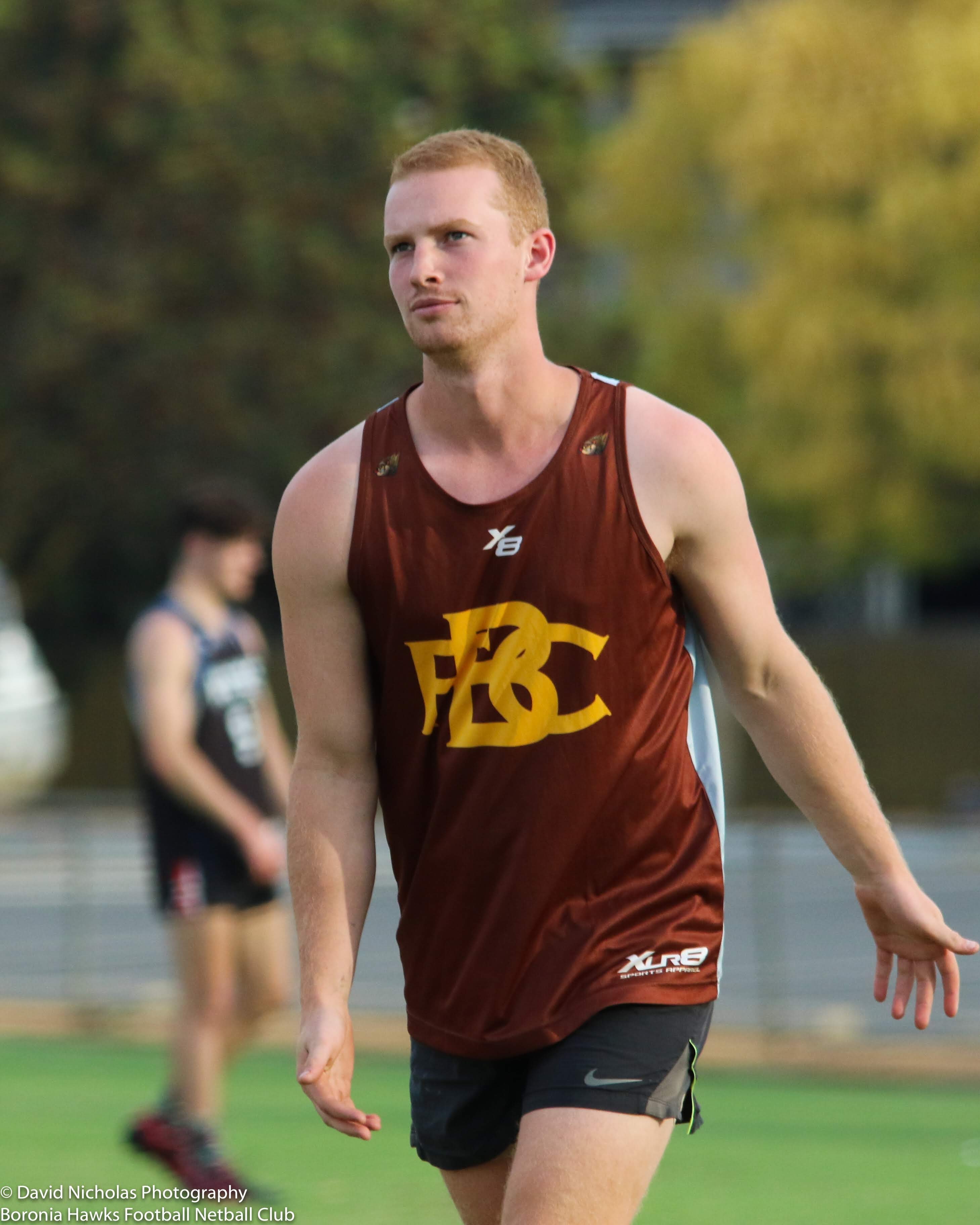 ---
GROUP 9     "MOOSE'S GIRL"
Brenton Mc Alpine

: clever and dependable down back. A true star.

Chris McDonald: 

inside mid, vote winner!

Nathan Hare

: It's difficult to sum up in a few words the pure class of this fella. He won the Blue Ribbon Medal as an U17 player in last year's U19 premiership by dominating the midfield, which is a consistent occurrence. Future AFL quality.

Zac Dower

: really special inside mid, great young talent.

Sam Mellis

: Another Mellis, another gun. Will play in the ruck but will play like a rover. Her game will go to another level in 2019.

Fletcher Duke

: Out of Fletch's Talent Factory, is he the best of them?

Rhiannon Crompton

: Missed last season but she has definitely impressed over the preseason. Tougher, quicker and better skills than Rappa. Look out.

Karen Little

: Great leader and one of the hardest trainers and most determined in the group. Her hard work has already paid off with a great preseason

Chris Reid: an uncompromising approach to his footy that gives the opposition the shakes.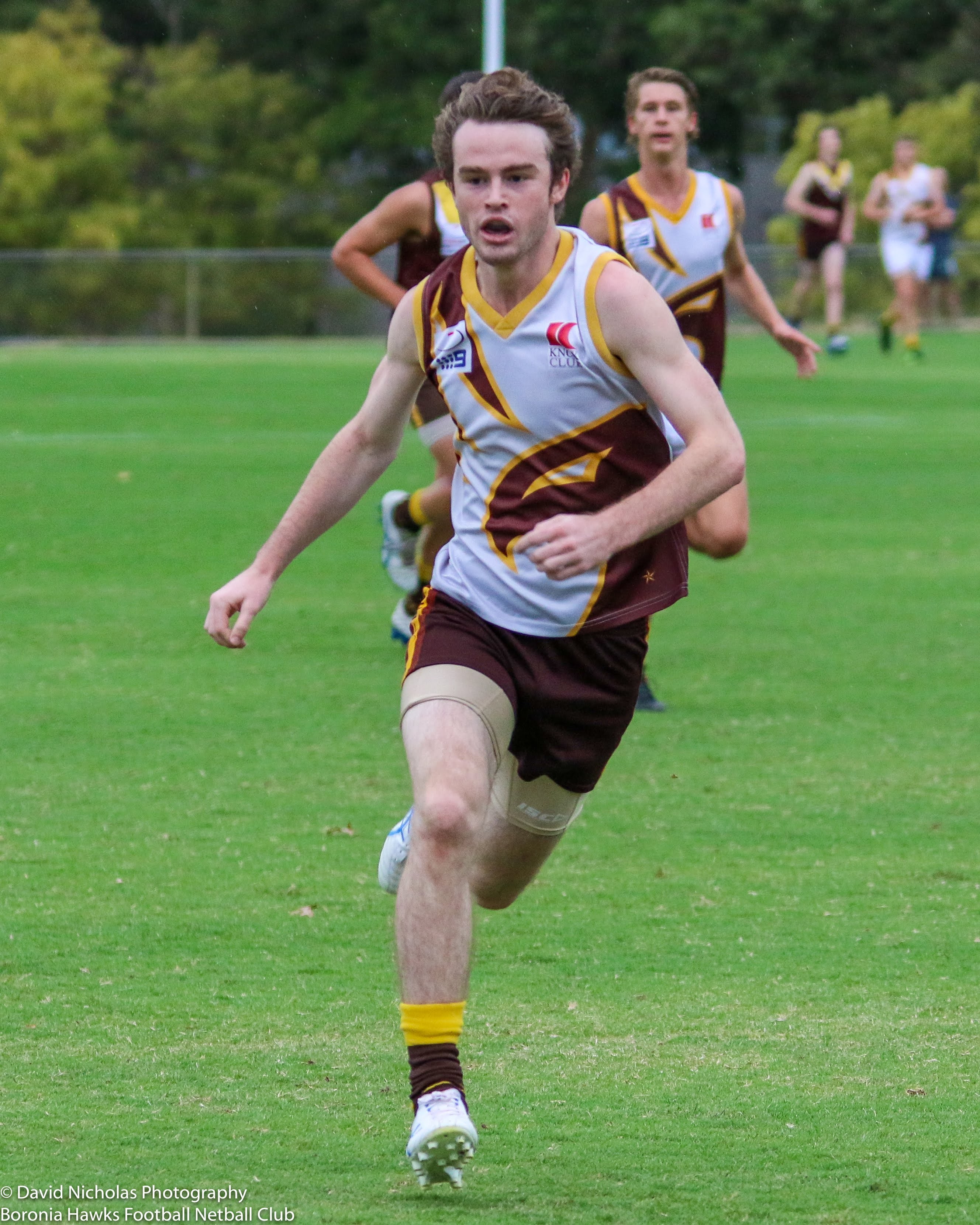 ---
GROUP 10        "DOUBLE THE ROBBO"!
Ben Robertson

: the general up forward. Our star!

Zak Robinson: 

a freak up forward. A great vote catcher!

Dane Romano: 

proven vote winner in THE twos. Great captain of younger players!

Charlie Ng

: Charlie has already captured the attention of onlookers for all the right reasons this season. He is quick, has a spring in his step and uses the ball well. Look for him to be the surprise packet of 2019.

Jake O'Neill

: "Bull" tends to play as a tall forward or back and hits the contest hard. At his best, he runs straight lines well, takes solid overhead marks and delivers the footy effectively.

Ye Jeffries

: New to the club, Ye will make an easy transition from netball with her skills and determination.

Courtney Storen:

Stoz trains hard, and her game continues to improve.  Great leadership qualities and a favourite of the Coaches winning Coaches Award in 2018.

Candyce Wright

: Hard worker who played in the midfield last season. Great tackler and leader amongst the group so expect her to have another great year. Junior Committee member.

Mark Clinton: more moves than Bill Clinton, this man is hard to stop when the game is on the line.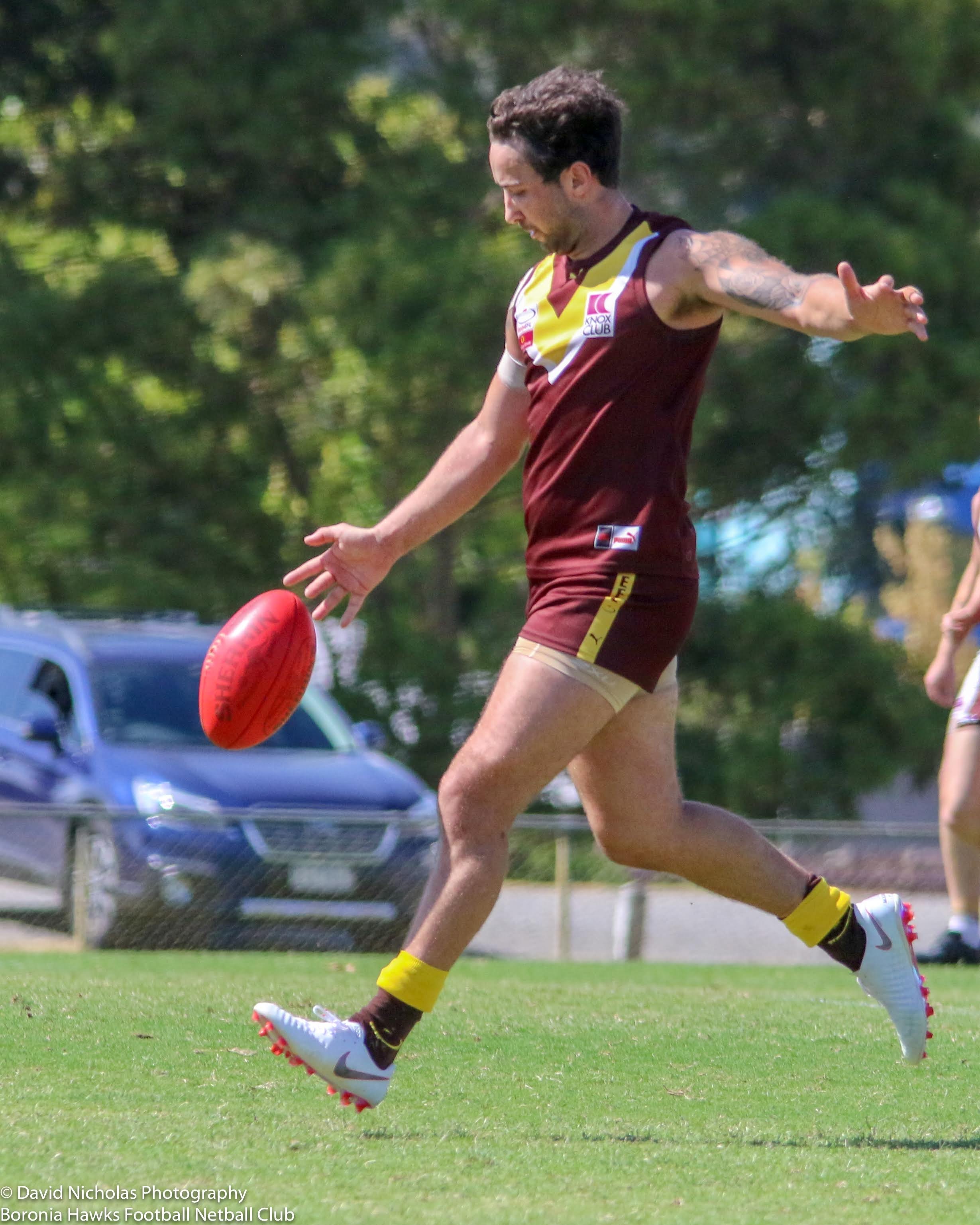 ---
GROUP 11     "THE COACHES PETS"
Ryan White

: former best and fairest so obviously pulls many votes!

Brayden Wright

: faster than his dad; can play anywhere! Stands out too!

Simon Yule

: tap ruckman, new recruit, great unknown!

Jeremy Mason: from East Ringwood, with great skills and a tough approach.
Sam Fung: 

Mr Versatility – is he playing or doing the rub downs?  

Liam Parkins: 

"Parko" is a clear leader and an equally talented footballer. After an injury interrupted 2018, he returned as an U17 player to play a vital role in the U19 flag. He is now much fitter, stronger and eager to dominate 2019

Erin Stanios:

Ez came on board halfway through the year and straight away became one of our toughest defenders. Great tackling and defensive pressure, Ez is much harder at it than hubby, former Hawk Spank.

Kathleen McMahon

: Bec's sister, Senior Secretary, looks like a natural after making the move from netball.  Kat will just keep getting better as the year goes on.

Jordy Granland

– ball winner, great ball user, great leader at club!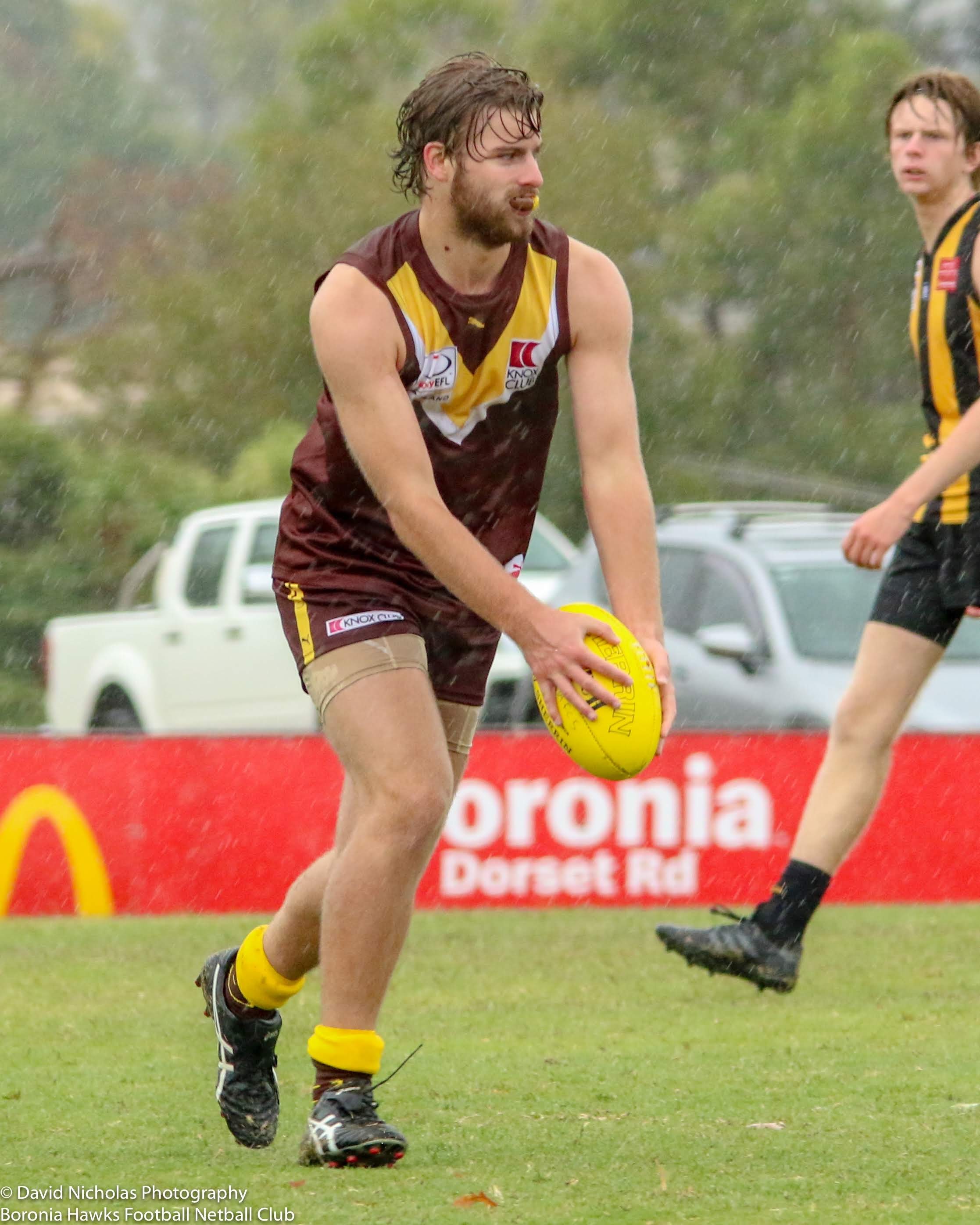 ---
GROUP 12    "THE HARD NUTS"
Brenden Rapisarda: big bodied mid, major ball winner.
Jarryd Rutherford: 

massive forward or defender, So versatile!

Lachlan Watson: 

our Mr X Factor!

Lachlan Pickard

: The tallest player in the Under 19s is arguably the hardest working footballer as well. He will likely play a key role in the Ruck, whilst also pestering opposition forwards as a reliable and demonic defender.

Jordy Price

: This bloke loves a bicep curl and uses his strength to dominate the contest. Don't let his strength fool you though, because his ability to run all day and gather many possessions is a regular occurrence.

Caitlin Fay

: International recruit after playing two years in London whilst living overseas. Cotch has good skills and experience will see her go well in the middle and defense.

Sherridan Faull:

Another netballer who has impressed preseason. Will get better as the season goes on, great hands and will play in multiple positions.

Rylee Kennedy

: very quick half forward. One to watch

Pat Kinniff: 

very dangerous around goals; solid in defence.  He can do it all.

Jackson Lech: 

great young forward.  Will kick bags and win votes.

Luke Leeson

: the comeback kid! Can really play!

Steve Beaton:  Should be called "Never" Beaten.  Hard at the nut.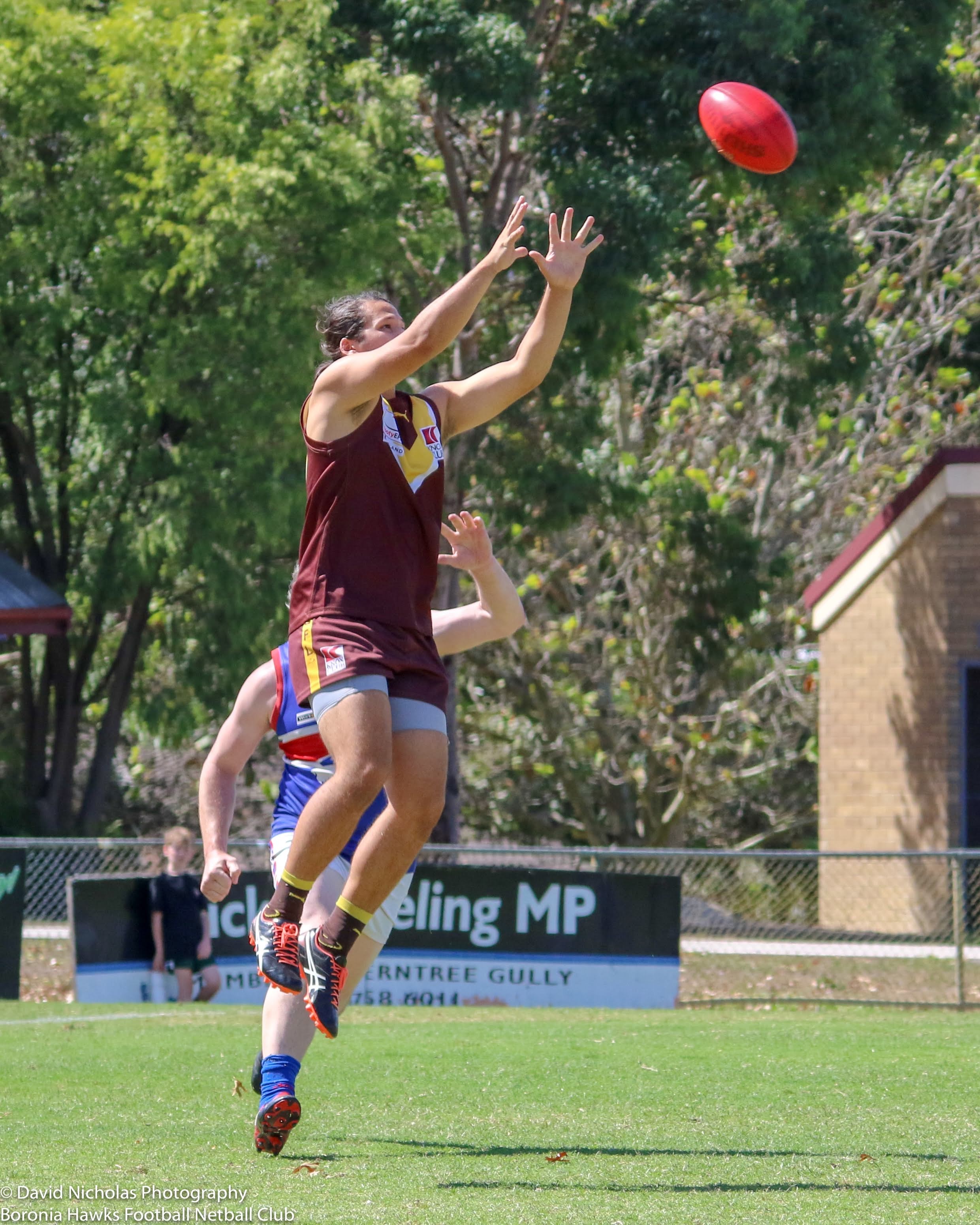 ---
GROUP 13    "CRAZY VALUE"
Jarrod Lake

: best back  man in the competetion – including premier div!

Jake Godwin

: true leader at club, has 200 seniors games written all over him! A star!

Zac Prizmic

: Recruited from Lysterfield Wolves, "Prizzy" joins us with various accolades already up his sleeve. He loves playing through the midfield, but don't be shocked to see him move forward and kick a few goals. A must watch!

Michael Goldsack

: best clubman at club!  Should be playing seniors!

Heath Rouse:

 "Heater" has a great mould and his work ethic is admirable. He has traditionally been a dashing defender, although his preseason work indicates a desire to move forward to utilise his strong marking ability.

Kat Buzinskas

: Ellen Johnson Medal winner for Best and Fairest in 2018. Dominated at centre half back can play multiple positions.

Stacey Peril

: Has had a huge preseason and will spend a lot of time in defense with great tackling and defensive pressure. Junior Committee member too!

Dee Caiafa

: Has had a big preseason and one of our strongest leaders. Will spend time forward and mid, great skills and voice.
---
GROUP 14      "OUR SKIPS COHORT"
Lachie McKernan: our skipper, a true champion of our club!
Rhys Migues: 

Tough and dependable. Loves a scrap.

Kane Milde

: good half back and mid. Can run all day.

Jake Millen

: well worth the investment, can really go! Could he win B&F?

Kyle Schmidtke

: "Smiggle" is a resilient footballer who played through a broken wrist in last year's Under 17 finals series. He has often played as a tall defender but his flare comes out as he leads from the square in the forward line.

Mason Storr

: **Ring, Ring** "Hello Mason, Eastern Ranges here. We want you!" "No thanks, I'm a Hawka!"  This top class footballer is a unique talent. Watch him fly high, dominate all over the ground and bang home massive goals with a sensational left boot.

Briar Forrer-Lacey

: Ray's daughter and plays like it. Forward, Midfield and Backline – it doesn't matter, she's hard at it and has great skills.

Danielle Millott:

Very exciting recruit, experienced footballer who has played State League Soccer. Great at ground level and in the air, she will dominate games when it all comes together.

Darren Hansby: rarely missing from the best players, known for his slick hands.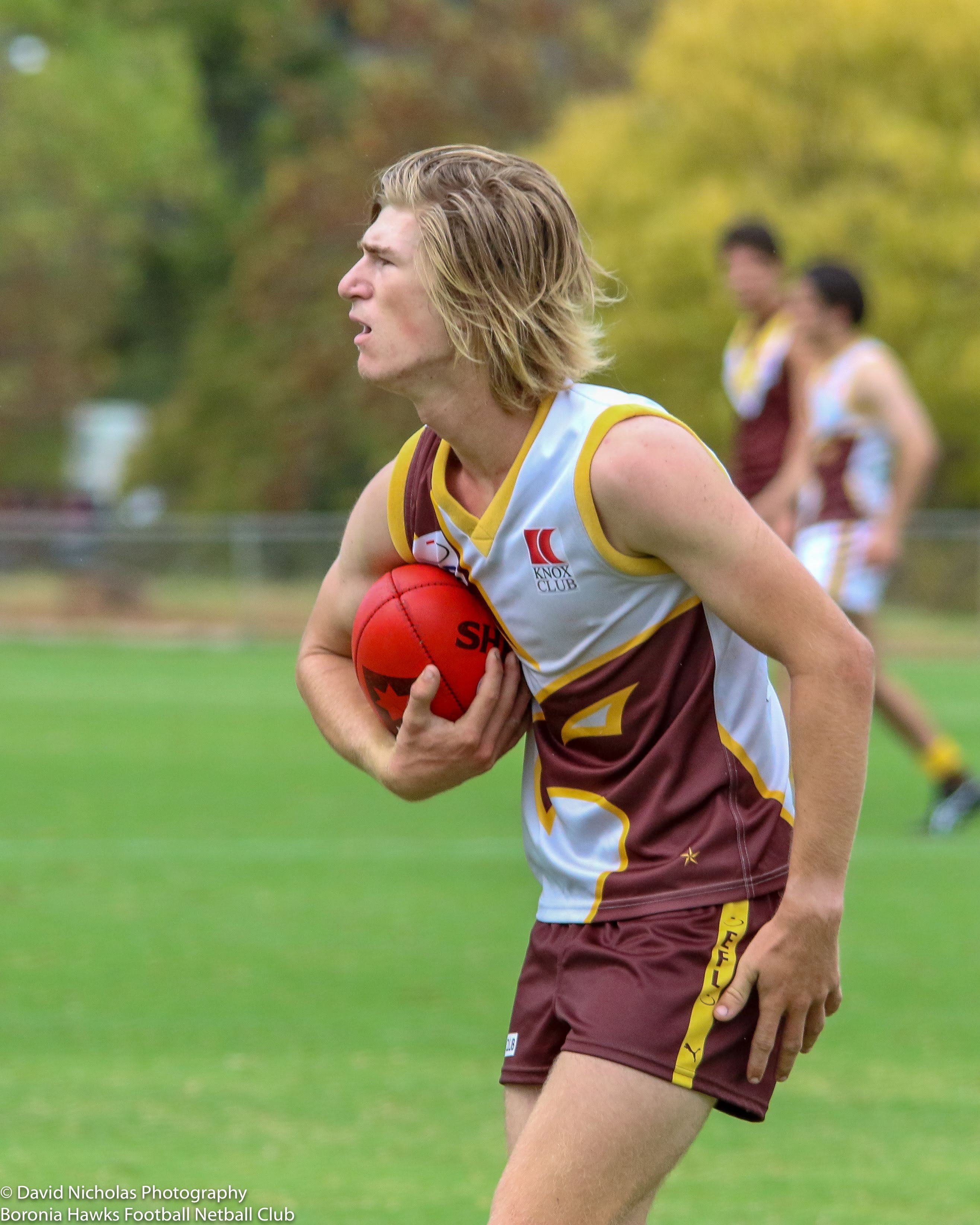 ---
LOT 15    "TALENT TO BURN"
Ryan Henderson

: Mr Reliable. Love his work rate!

Scott Nicholas

: great user off half back. Can really play!

Kyle Notley

: solid young player with great skills and determination.

Jayden Purdon

: Skillful wingman with so much talent.

Julian Rambaldo

: tough inside player, prolific ball winner

Nathan Watson

: so much talent in one family!  Just ask dad!

Alex McKaige

: After winning two best and Fairest with Boronia's netball teams she'll make a smooth transition from Goalkeeper to Half Back.

Elle Dow

: An experienced footballer, Elle brings great leadership to our team. Elle will also be playing with Melbourne Masters but when available will be a huge asset.

Erin Nicholas:

Came on board late in the season but has had a great preseason and has not missed a beat.  Will ruck up forward and kick goals.

Jack Mueller

: Massive unit, big future.

Justin Neville: 

tough half back.  Stand by for some big games.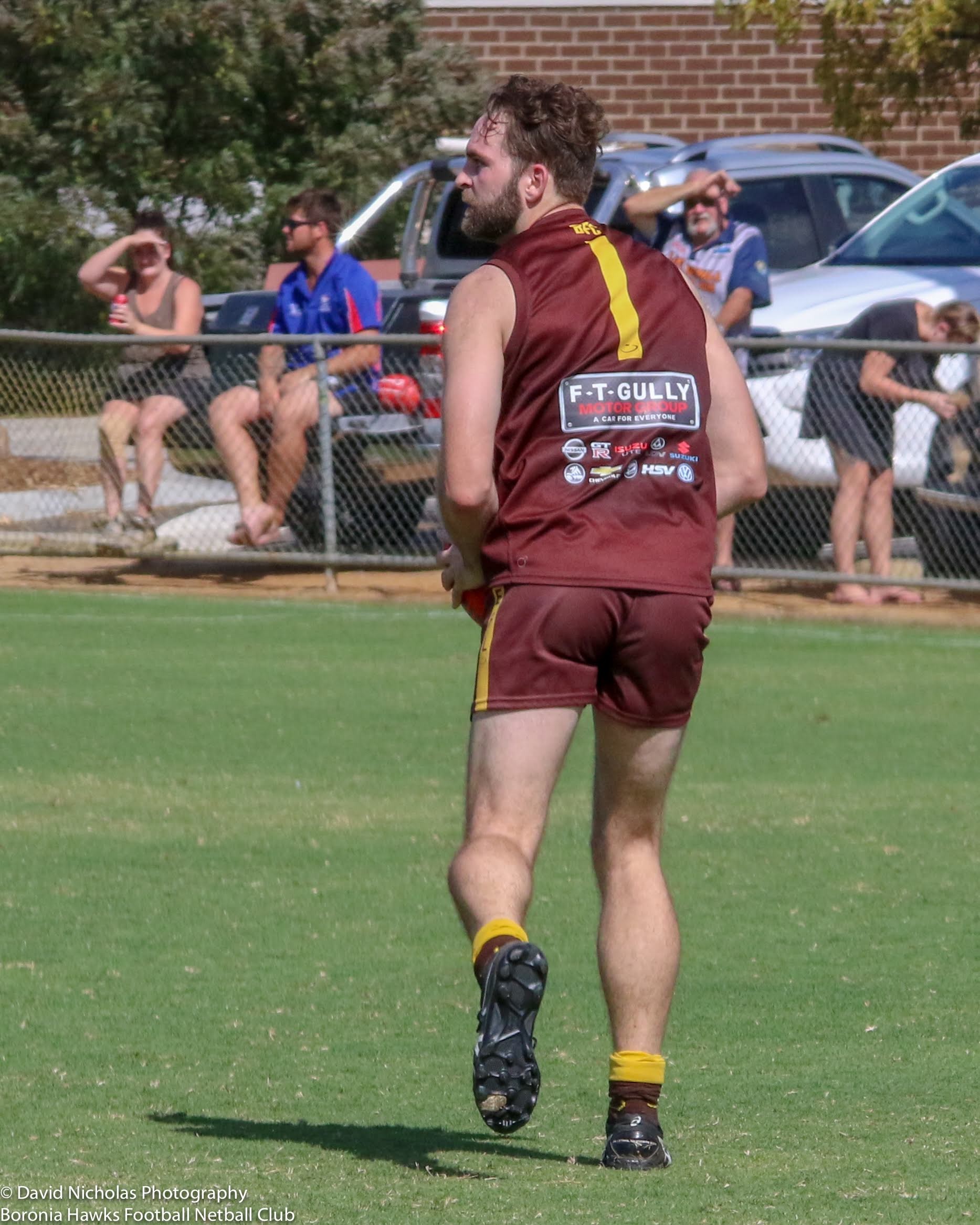 ---