The Boronia Football Club is pleased to announce the appointment of Mr Peter Brown as the new Senior Coach of our club. The club had many worthy applicants for the position of senior coach and we thank all applicants for their desire and passion for the Boronia Football Club.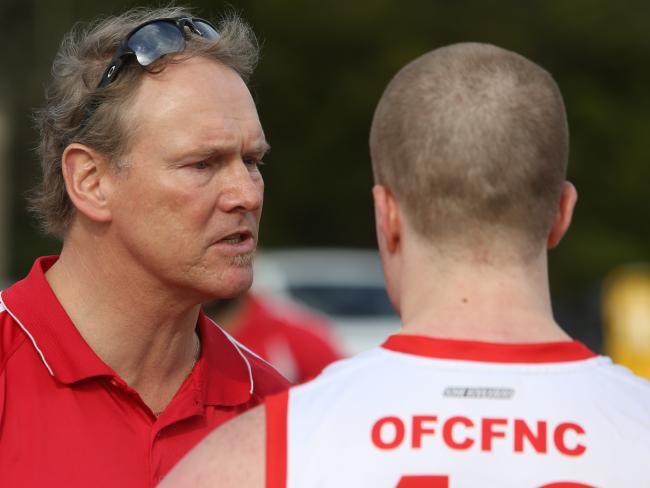 Peter has a long history with the Boronia Football Club over many years and is delighted to have accepted the role as Senior Coach. Peter's footballing history is significant:
Played junior football at the Boronia Football Club
Was recruited to the St Kilda Football Club where he played senior VFL football.
Played at the Frankston Football Club in the then VFA
Returned to the Boronia Football club. Won a  Division One Competition Best and Fairest Award and a Club Best and Fairest Award.
Played at the Chelsea Football Club
Played in a Premiership at the Knox Football Club
Captain Coached The Basin Football Club
Development and line coach at the Eastern Ranges Football Club
Development and line coach at the Casey Scorpions Football Club
And has had two successful coaching stints at the Olinda Football Club where only last week they were defeated in a Preliminary Final.
Peter has an acute football brain and really enjoys working alongside young footballers. Peter has always been a fitness fanatic, a non-drinker, Peter has always strived to not only make the players under his care better footballers, but better people as well. Peter has high standards and is looking forward to working with all people associated with the Boronia Football Club.
The Club fully understands the importance of appointing a strong support team to enable Peter and the players of Boronia to be the best possible players they can be. Now that Peter has been officially appointed, the Club will be making some exciting announcements in coming weeks in regards to assistant coaches and support staff.
The appointment of Peter is a major coup for our club. I am very excited about 2016 and beyond. We all now need to get behind Browny and work together to get this great club back into Second Division!
The Club will be holding a meet the coach in the near future. Detail will soon follow when an appropriate venue and date can be reached.
Kind Regards
Kristan Wood
President