CONGRATULATIONS TO CRAIG McKENZIE AWARDED
ERCA DEVELOPMENT COACH OF THE YEAR 2015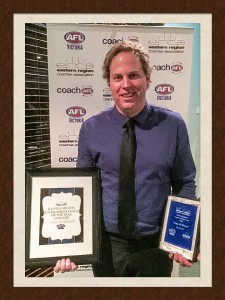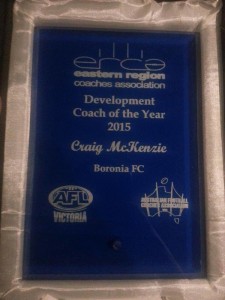 Congratulations to Craig McKenzie on being awarded the Eastern Region Coaching Association award as "Development Coach of the Year". Craig has made an enormous contribution as a coach to both Boronia Junior Football Club and Boronia Football Club over several years. It is very pleasing to see this recognition for his coaching from the wider football community.