Overton Catering has been a traditional sponsor at Boronia Football Club for many years and has regularly provided the delicious carvery lunches for our very popular Presidents Lunches.  We are very pleased to have Gary Overton and his team on board again as a Bronze Sponsor in 2016.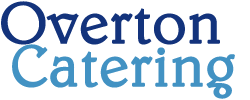 We offer finger food, carveries, buffets, barbecues and sit down dinners. So whether you need help planning every detail, or just a delicious and flexible menu for your event, our passionate team can assist you in creating the perfect occasion. Gary is versatile in his menu planning and can work with you to meet your individual needs, including any allergies or dietary requirements.
We provide full service to all our clients, including waiting staff and management, crockery, cutlery, trestle tables, serviettes, portable ovens and fryers. All our food is prepared in our registered commercial kitchen, transported in our refrigerated vehicle and then freshly cooked at your venue. Our portable ovens run on gas, not electricity, so we can even cook a traditional roast in the bush and it will be fresh!
All the dishes and rubbish are returned to our commercial kitchen because we believe that we must always leave a person's home or venue the way we found it.
We pride ourselves in our passion for food, excellent service, generosity and affordability.
Please contact Gary for a full quote. Once a verbal or written quote is given, this will be the final cost with no hidden extras. All our services and expenses are included in the one quote. It's as simple as that!